VIDEO: Metrodome demolition continues with 84 charges of TNT
Explosives were used to take down portions of the Metrodome on Sunday morning to help make way for the Vikings' new stadium.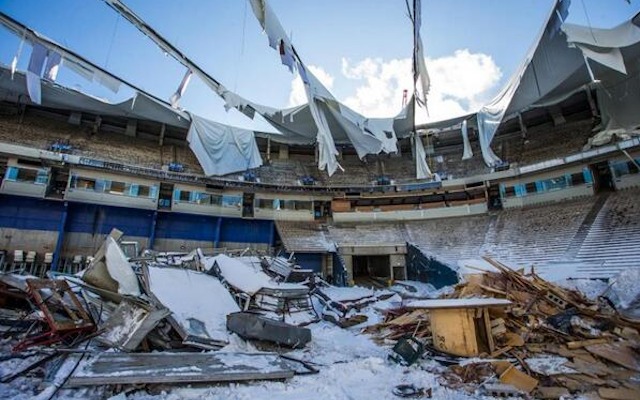 We've been documenting the destruction of the Metrodome since it began on Jan. 18 when the roof was deflated. However, the roof being deflated wasn't half as exciting as what happened on Sunday morning. 
What happened on Sunday morning? Things got serious. Seriously awesome. The last remaining concrete ring in the stadium was destroyed with 84 charges of dynamite. If you want to know what it looks like when 84 charges of dynamite destroys something, just watch the video below. 
The Vikings are scheduled to play their next two seasons at the University of Minnesota's football stadium. After that, Minnesota is expected to move into their new stadium, which is scheduled to open in time for the 2016 season.
Because everyone likes dynamite, here's a second angle of the destruction. 
The Raiders are reportedly planning on partnering Beast Mode with Muscle Hamster

The Buccaneers bolster their defensive line by adding a proven talent in Curry

Keep up with the latest moves in free agency as teams try to build a Super Bowl contender
After only one season, Johnathan Hankins is on his way out of Indianapolis

The Seahawks quarterback has his eyes on a certain wide receiver

An avalanche of free-agent signings around the league has altered draft plans for most tea...