Kathy Kolbe, the daughter of Wonderlic test creator Eldon Wonderlic, told CBSSports.com that the decades-old cognitive exam isn't useful in assessing NFL prospects.
The Wonderlic, a 50-question cognitive test designed to assess mental aptitude of prospective employees, has been given to prospects at the NFL Scouting Combine since the 1970s. But it has come under fire in recent years, particularly because studies utilizing leaked results indicate there's no positive correlation between test scores and future NFL performance.
"I certainly value my father's work and there are many appropriate uses for it," Kolbe said. "I don't think it's a bad thing that the NFL uses it, I just don't think it's particularly wise.
"I think all the cognitive testing that happens in this country has gotten out of hand. My dad did a wonderful job back in the '30s and '40s creating the Wonderlic test at a time when we didn't have a good way of measuring cognitive skills and abilities for the workplace. But now the world has gotten into so much of this cognitive testing and people are overthinking and they believe how smart you are is so important to everything, and it's just not."
What's more, the 79-year-old exam has been criticized for possessing potential socioeconomic biases.
"Cognitive testing has a history of being used in ways that are biased," Kolbe said. "And my father did everything he could to try to prevent that from happening, but with any cognitive test it's testing the level of education you've received.
Hall of Famers who reportedly 'flunked' the Wonderlic
Player
Reported score
QB Dan Marino
15
QB Jim Kelly
15
QB Terry Bradshaw
16
Good players who reportedly 'flunked' the Wonderlic
Player
Reported score
RB Frank Gore
6
DT Sheldon Richardson
9
RB Chris Johnson
10
QB Donovan McNabb
14
QB Steve McNair
15
QB Randall Cunningham
15
RB Adrian Peterson
16
RB Eddie Lacy
17
QB Daunte Culpepper
18
"So people who have lived in a culture where they had better schools [and] more money available for tutoring score better on cognitive tests. And therefore, disadvantaged young men who come into the league might score lower, but not because they aren't as smart."
Unlike cognitive tests, the Kolbe Index deals with the conative part of the brain, measuring instincts and impulse rather than intellect. And in that area, there is no bias by gender, age or race. It's a very different test in that there's no right or wrong. Instead, test-takers answer scenario-based questions in order to reveal personal strengths to potential employers.
That, of course, also means that you can't cheat or be coached on how to take the test, which has become another concern regarding the Wonderlic.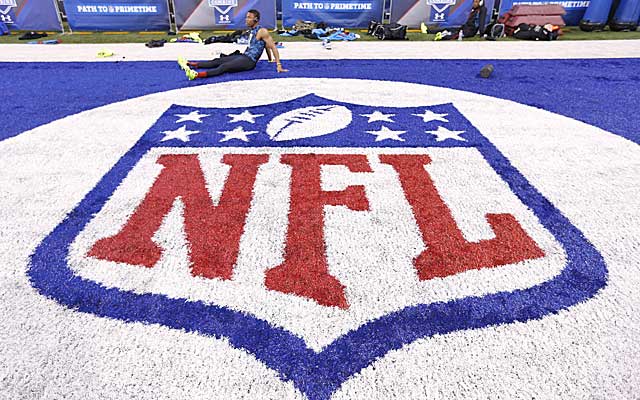 Kolbe is certain that her test, which she has spent her life developing as part of her research into the conative section of the brain, could be significantly more useful in the world of sports than archaic cognitive tests, which merely measure brain power and don't account for instincts and natural reactions.
"The big picture in football is not how smart you are, it's how you use your physical and cognitive abilities out on the field," she noted. "And that is an issue of action and instinct."
Kolbe's late father urged her to develop the test back when the NFL was only beginning to use the Wonderlic. More than a quarter century later, she finally had a chance to present and sell the exam to the league.
Kolbe says she tried to explain that to the NFL in a meeting about a decade ago, requesting the league consider using her testing model, which was spurred by her father's urging. But she was rebuffed, she believes, because she's a woman.
"They told me they'd love for me to be a speaker at their Wives' Association meeting," Kolbe said. "One of the most sexist things I've ever been told."
Kolbe, who had already utilized the test and its tenets in the sports world while working with the NBA's Phoenix Suns as well as the Australian national rugby union team, says she met with NFL brass about a decade ago to pitch the Kolbe Index.
And that's when she felt she encountered gender discrimination.
"My dad and my brother, because they're men, their business can be used with the players, but mine, which is more appropriate and useful, could only be used with the wives," she said. "They were really interested, but I was a woman."
The highest reported Wonderlic scores of all time
Player
Reported score
Pro Bowls
P Pat McInally
50
1
DE/LB Mike Mamula
49
0
QB Ryan Fitzpatrick
48
0
TE Benjamin Watson
48
0
WR Kevin Curtis
48
0
QB Greg McElroy
43
0
QB Jason Maas
43
0
QB Blaine Gabbert
42
0
QB Drew Henson
42
0
CB Kevin Barnes
41
0
She claims she was offered "good money" to speak instead to the wives of those who would have a say in that area, but that she declined that offer. She was incensed, stating that a key NFL figure suggested the wives would get the word to their husbands by way of "pillow talk."
NFL spokesperson Greg Aiello told CBSSports.com he had no information regarding the meeting in question and had no comment on the league's decision to continue to use the Wonderlic and not the Kolbe. However, the NFL did recently add to the combine a computerized test called the Player Assessment Tool (PAT), which is aimed directly at identifying a prospect's potential fit within an NFL locker room
Still, Kolbe, who says she left that meeting telling the league to let her know when "the guys are ready to listen," hasn't heard from the NFL since. That's despite the fact she and several other industry professionals believe her test could be of great use to the league.
One of those professionals is content strategist, columnist and presenter Scott Abel, who offers up his Kolbe "score" in his Twitter bio for his 20,00-odd followers. Abel said that while in attendance at a local softball tournament last week, he thought hard about the ways in which the Kolbe could apply to the world of sports.
He noted that, as far as he could tell, coaches and players knew the statistics and the surface-level traits of their peers, but "they don't know s--- about their personality and what they bring to the table."
"You don't know what they're thinking," he added. "So the coach is blind and is forced to just ascertain what they're good at and what they're not good at."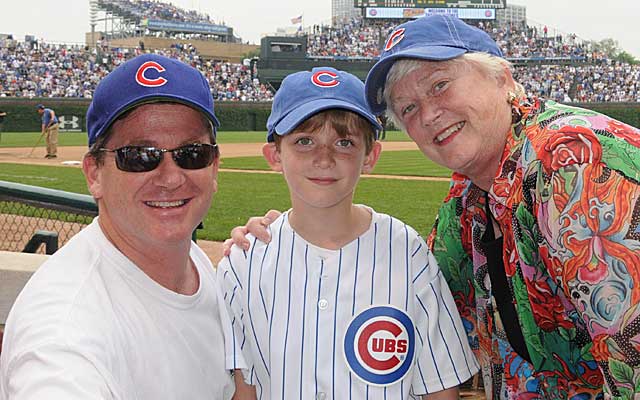 Abel, who also champions a similar test called the Myers-Briggs Type Indicator (MBTI), feels the NFL or any other professional sports league would benefit greatly from non-cognitive tests such as those, especially if they're willing to go all-in.
"I think they'd need to be motivated to do it," said Abel, "but if they were I could see it being really useful."
And that could be an issue. The Wonderlic is easy. You print off 300 or so tests and slap them in front of each guy and then tally the scores using an answer key. But as Abel pointed out, the complexity of a test like the Kolbe requires employers (coaches and front-office folks) to have a full grasp of what the results indicate about the personality traits, mental skill sets and learning habits of prospective players.
For what it's worth, most other industries have been able to train both their employees and employers to utilize the results. The Kolbe Index has been used by NASA, the United States Army and a multitude of corporations including Microsoft, American Express and Verizon.
"I don't think it's a good idea to just use one indicator," said Ann Rockley, the CEO of a Toronto-based content strategy firm who has utilized the Kolbe Index with clients and potential employers for about 20 years. "It's often good to use multiple indicators, and the more comfortable you get with those indicators to see how well they do reflect your team, the better off you're going to be."
In that respect, it's a good sign the league has begun to use the PAT. But it seems an argument could be made that the NFL would be better off using the PAT in combination with an instinct- or personality-based standardized test such as the Kolbe or MBTI.
Whether or not the league has considered that is unclear, but the daughter of the man who gave us the Wonderlic feels as though she and her potential replacement test have been shortchanged.
---
Brad Gagnon has covered the NFL since 2007. You can also read his work at Bleacher Report, Awful Announcing and This Given Sunday. In order to sound more professional, he wrote this blurb in the third person. Follow him on Twitter. Or don't. It's entirely your choice.