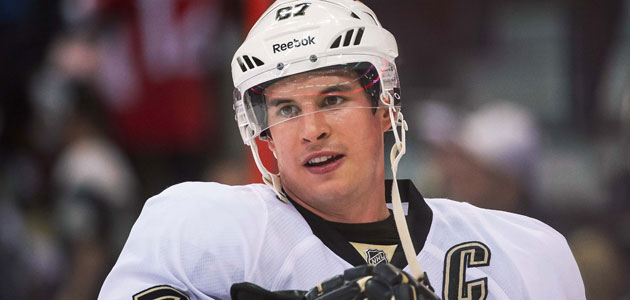 Most of the best free agents are already picked over, and while there is still a few months before the start of the season, NHL rosters are starting to take shape. We're going to take a quick division-by-division look to see each team's progress so far during the offseason. Friday's Division: the Atlantic.

1. New York Rangers

Key Additions: Arron Asham
Key Losses: John Mitchell, Brandon Prust, Ruslan Fedotenko

The Rangers didn't make a big free-agent score this offseason but did add Arron Asham, allowing him to complete his tour of the Atlantic Division (he has now played for every team in the division). They could probably still use another top scorer, but with their defense and Henrik Lundqvist, they should still have enough to once again fight for the top spot in the division.

The Rangers Are... About the same. They lost some bit parts here and there, but nothing that should drop them too far down the standings (if at all).



2. Pittsburgh Penguins

Key Additions: Tomas Vokoun, Brandon Sutter, Tanner Glass
Key Losses: Jordan Staal, Zbynek Michalek, Arron Asham, Steve Sullivan

Rather than lose him for nothing at the end of the year in free agency, the Penguins decided to trade Jordan Staal to Carolina at the NHL Draft in exchange for Brandon Sutter and a couple of defensive prospects. A couple hours later they sent Zbynek Michalek to Phoenix in what basically amounted to a salary dump. In the end they cleared about $6 million in cap space, which gives them options in whatever is left of the free-agent market as well as the trade market.

The Penguins Are… At this point, worse. Sutter is a perfect replacement for Staal in the Penguins' lineup as the third-line center, but let's face it, he's not Jordan Staal. Michalek may not have worked out in Pittsburgh the way either side planned it, but he was still a top-four defenseman and at this point it's not known who will (or can) fill that role.



3. Philadelphia Flyers

Key Additions: Luke Schenn, Ruslan Fedotenko
Key Losses: Jaromir Jagr, James van Riemsdyk, Sergey Bobrovsky

The Flyers looked to add to their blue line this summer and completed the long-rumored James van Riemsdyk for Luke Schenn swap with Toronto. Schenn has the upside, but his play regressed this past season in Toronto.

The Flyers Are… Slightly worse. I don't like the van Riemsdyk trade from a Flyers perspective, and when you add in the loss of Jaromir Jagr in free agency, Philadelphia has lost two of its top nine forwards.



4. New Jersey Devils

Key Additions: Krys Barch
Key Losses: Zach Parise, Alexei Ponikarovsky

The Devils managed to keep together their goaltending duo of Martin Brodeur and Johan Hedberg, but they lost the biggest free agent of the offseason when Zach Parise went to Minnesota to join the Wild.

The Devils Are… Worse. It's kind of hard for them to not be worse with the losses of Parise and even Alexei Ponikarovsky. Brodeur played great in the playoffs, and we seem to ask this question every year at this point, but does he have another strong full season in him?



5. New York Islanders

Key Additions: Brad Boyes, Lubomir Visnovsky, Matt Carkner, Eric Boulton
Key Losses: Al Montoya, P.A. Parenteau

The Islanders took a smart gamble on Brad Boyes, signing him to a one-year deal. He's never going to score 40 goals again (or probably even 30) like he did a few years ago, but it's a nice reclamation project and a high reward signing with very little risk.

The Islanders Are … About the same. They still have some good young players (John Tavares, Matt Moulson, Frans Nielsen), but they're in the wrong division to make any sort of noise in the playoff race.
For more hockey news, rumors and analysis, follow @EyeOnHockey and @agretz on Twitter and like us on Facebook.