Taking the pulse of the industry, Rich Hill checks in 33rd among starting pitchers on FantasyPros.com, behind the likes of Michael Fulmer and Felix Hernandez.
It's not altogether surprising and perhaps even generous considering he threw 110 1/3 innings last year, making him only the 57th-ranked pitcher in Head-to-Head point leagues. But then, in Rotisserie, the format that rewards ratio stats like ERA and WHIP, he ranked 23rd.
Why? Well, at the risk of stating the obvious, the 110 1/3 innings Hill did throw were super dee-duper.
And I don't think that's lost on anyone. Universally, we can agree that a 2.12 ERA, 1.00 WHIP and 10.5 strikeouts per nine innings are marks of greatness. But if the book on Hill is "great when he's out there, but ...", then it's fair to assume that two fallacies may be skewing his ranking:
He's merely great.
He won't be out there.
The first is what happens when the storyline overshadows the performance. A player who enters the scene the way Hill does, at age 36, after multiple surgeries, umpteen minor-league deals and a stint in the independent league, and with nothing to hang his hat on but an OK season way back in 2007 when Twitter was just going live and Jennifer Lawrence was riding Bill Engvall's coattails to fame and fortune, well, let's just say he becomes a hostage to the narrative. Nothing he does can compete with the fact that he did something.
But here's what "something" looked like in 2016:
How Rich Hill stacked up among pitchers with at least 110 innings

Stat
Rank
In relation to Clayton Kershaw
ERA
2
one spot behind
WHIP
4
three spots behind
K/9
9
three spots ahead
HR/9
1
one spot ahead
FIP
4
three spots behind
You know the only other pitcher to rank in the top 10 in each of those five categories? That's right: Clayton Kershaw. No wonder the Dodgers made sure they were the ones to sign Hill this offseason. They know best-pitcher-in-baseball-type stuff when they see it.
That's not even an exaggeration. I know it's tempting to dismiss Hill's dominance as the fluke of all flukes given his backstory, but let's not forget the metamorphosis actually began late in 2015 with the Red Sox.
And the peripherals suggest he's really this good. Learning to lead with his best pitch, the curveball, has made his fastball the most effective among starting pitchers, its 13.72 whiff rate outranking Max Scherzer's 12.53, Noah Syndergaard's 11.21, Chris Sale's 10.2 and Kershaw's 9.75. And as for command, his strike percentage with the Dodgers (after some early control issues with the Athletics) would have led all of baseball, with Kershaw, Syndergaard and Scherzer rounding out the top five.
"But," say the critics, "how valuable is it if he pitches only half the time?"
Why are we so sure that's all he'll do? Because that's all he did? Well, why is that?
True, he did miss a month with a strained groin, which was frustrating but not the kind of injury that would raise a red flag for a pitcher. All the other time he missed, all those fits and starts and fears he might never make his Dodgers debut were because of a stupid stubborn blister. Nothing structural. Nothing that would irrevocably alter his deliver or force him to pitch through pain forevermore. Just one of those minor aggravations that comes with playing a sport.
This isn't to suggest Hill should have powered through it. The Dodgers needed him right for the playoffs. But more often than not, it's an ailment remedied by the simple passage of time.
OK, so the blister got him this time, but if not that, wouldn't it have been something else? Those 110 1/3 innings were the most he had thrown since ... well, since that 2007 season. Won't his arm fly off into the stands if he pushes it too far beyond that?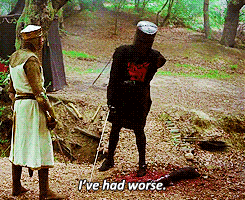 It doesn't exactly work that way. Yes, too much of an innings increase from one year to the next is often a precursor for injury, but the effects aren't usually immediate. And when they are, they're usually tied to performance, most often for young players whose arms aren't nearly as tested as a 37-year-old's. And frankly, at that age, with his long-awaited payday behind him and a lifetime of dreams still in front of him, I don't know that preservation is the top priority for Hill.
Or the Dodgers, for that matter. Who knows when age will get the better of their investment? Now is when he's the most useful to them, so if riding him a little harder is the difference between winning and losing the division, I'm thinking they'll do it and take their chances with the final two years of his contract.
I don't know that a 200-inning season, as you'd expect from an ace, is realistic. But to those who think the Dodgers are going to shut down Hill after 140 innings, well, here's what president of baseball ops Andrew Friedman has to say about that:
"So much of it is how his body is responding start to start," Friedman told ESPN in January. "Every couple of weeks, we'll do everything we can to keep him in the position of being strong and going out and competing every fifth day. And at some point in time, if he needs a blow, I think we are uniquely positioned to withstand that."
The "uniquely positioned to withstand that" is a reference to the Dodgers' silly rotation excess, but the biggest takeaways for me are that the decision will be largely Hill's to make and that the Dodgers indeed want him starting every fifth day. Friedman even pointed out that he doesn't believe in six-man rotations.
I don't mean to downplay the injury risk. Assuming Hill will be healthy enough to pitch 180 innings would indeed be reckless. But it would probably also vault him into the top 12. Dropping him outside the top 30 takes it too far the other way, assuming the playing time will be as sporadic as it was last year. Even in that scenario, Hill already showed he's worth more than that in Rotisserie (ranking 23rd, remember), and I'd argue the same is true in Head-to-Head leagues since what he provides on a start-to-start basis is much more likely to secure your a team a victory that what a similarly ranked pitcher would provide.
And that's what it ultimately boils down to. In a year when there are so few sure things at starting pitcher beyond the top 20 -- that Kyle Hendricks, Zack Greinke, Dallas Keuchel class that some might even argue isn't so sure itself -- being able to fall back on an out-and-out stud like Hill in the middle rounds brings with it a sigh of relief. All he has to do is take the mound something close to every fifth day.