David Ortiz apologizes for bashing official scorer; call reversed
David Ortiz says he's sorry for lashing out at an official scorer's decision that cost him a hit, but in the end he got what he wanted.
More MLB: Power Rankings | Expert Picks | Latest news & notes | Fantasy news
You'll recall that Red Sox warrior-poet David Ortiz not long ago was very vocal in disagreeing with an official scorer's decision that cost him a base hit. Here's the play in question ...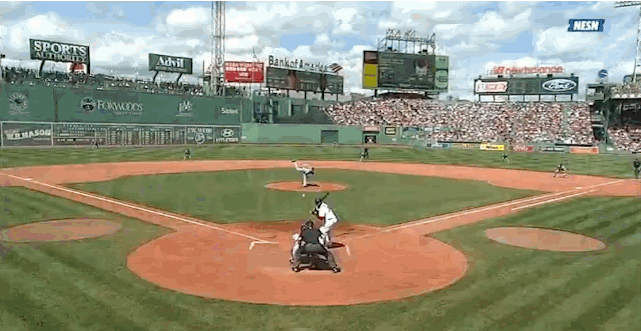 You'll further recall that MLB exec Joe Torre let Ortiz know in unambiguous terms that his comments were not acceptable. 
Now, Ortiz has apologized for his words and behavior. From Scott Lauber of the Boston Herald: 
"All I have to say is I know I owe an apology to MLB, Mr. Joe Torre, even the scorekeeping guys. I know that I had frustration come out that way, and that's not what you really want. You don't want things to be like that and everything. But this has been a season already that has been jam-packed with frustration. At the end of the day, our job is based on results. I sit down and watch that TV every night after the game and I go 0-for-4, and all people talk and bitch about is why I'm not hitting .300. We are a family that of course needs to protect each other. The whole week has been about me protecting over a hit. There's a lot of people mad at me because I argued something that I didn't think I should get. I don't blame them. I'm not apologizing just because I got that result. It's because the message was spread out based on frustration. That's why I'm apologizing."
So noted. 
In any event, Ortiz got his hit, as official scorer Bob Ellis on Monday switched his ruling from an error to a hit.