VIDEO: Your nightly Giancarlo Stanton moonshot
As he does seemingly every other game, Marlins masher Giancarlo Stanton has hit a long home run.
More MLB: Power Rankings | Expert Picks | Latest news & notes | Fantasy news
When the amazing becomes familiar, we grow spoiled as a people. So in an effort to stave off such presumption, please appreciate what Giancarlo Stanton of the Marlins has done this time ... 
Guh. 
That's a Friday night slider from Julio Teheran, who knows a thing or two about putting away right-handed batters with two-strike sliders. Note also that Teheran hit his spot (Evan Gattis's glove didn't move much at all laterally), as he started it off inside and than "front-doored" it over the plate. That is, it wasn't mistake pitch. 
Since Stanton, unlike so many other hitters, stands in the middle of the batter's box, things over the plate but not on the inner half end up being in "oppo" territory for him. For instance, here's where Teheran's slide-piece appeared to be going when it was approaching the plate ...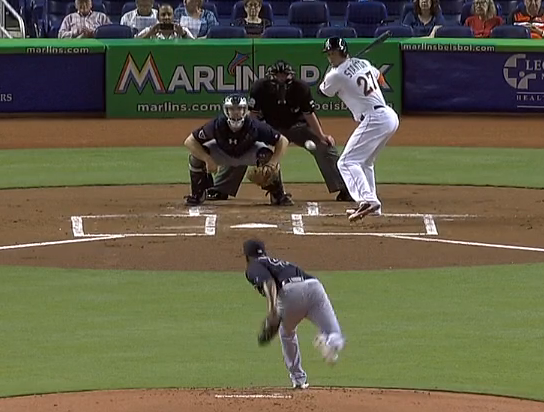 And then it begins its glove-side run, and Stanton, showing his elite pitch-recognition skills, begins his hip and torso rotation ...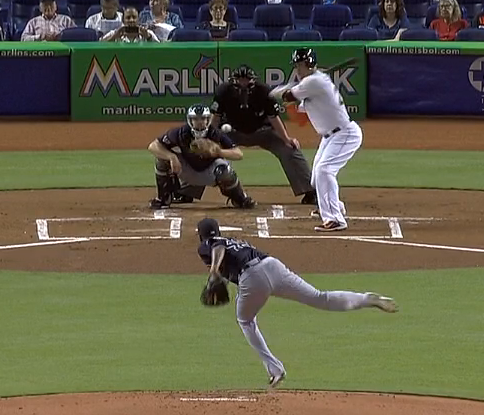 He's leaning a bit, but he still gets the barrel on it in a big way ...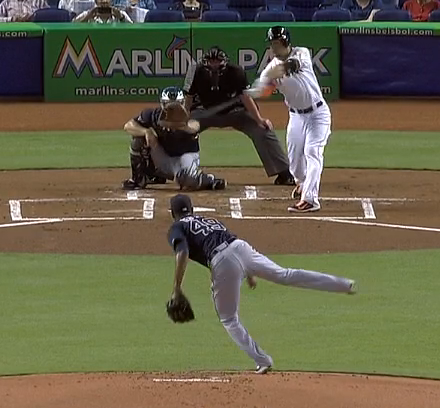 He rolls the top hand and then gets full extension ...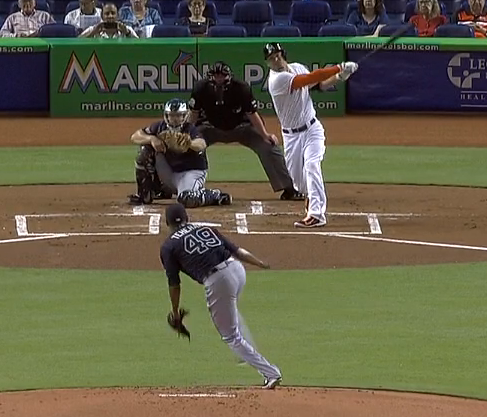 The result? A 450-foot colosso-homer. Again, it was a tough pitch from a right-hander, it had Stanton a bit off balance, and he still hit it 65 fathoms or so. 
Giancarlo Stanton, you see, is good at smiting baseballs. 
No, you're not imagining things. This MLB offseason has been very slow compared to the last...

Francesa will retire from radio next month, so he'll have plenty of free time next summer

Get your sports fans something that they'll wear all year
Get 15 percent off any order of more than $75 at CBS Sports Shop

The Twins need help in the rotation, and they may look to the trade market to find arms

Here are the bullet-points of what went down Tuesday regarding MLB and the Braves' punishm...