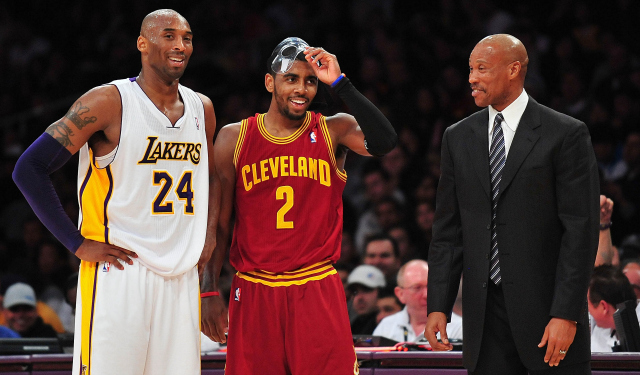 Offseason: Free Agency | Latest from Ken Berger | Rumors
Update: The two sides have agreed to a four-year, $17 million deal, and there's a team option on the final season, per ESPN's Ramona Shelburne. 
---
The Los Angeles Lakers have offered their head-coaching job to Byron Scott, per ESPN's Chris Broussard:
The Los Angeles Lakers have offered their head coaching job to Byron Scott, according to league sources.

The two sides are now in negotiations on a contract.

The Lakers made Scott a verbal offer on Thursday after Scott spoke with owner Jim Buss. Scott and his representatives are now in the process of reviewing the Lakers' offer.
Scott has long coveted this position, and he's been seen as the leading candidate for a while. He's the guy Kobe Bryant wants. He has history with the Showtime Lakers as a player. He first interviewed for the job months ago, and has been on the team's radar ever since. This isn't surprising. 
The last time Scott was on the sidelines, it was as the head coach of the Cleveland Cavaliers from 2010 to 2013. He struggled there with a young roster. In Los Angeles, he would have some veterans on the roster in Bryant, Steve Nash and Carlos Boozer, but he would not have anything close to the overall talent level he had when he had success with the Nets and Hornets.
If Scott and the Lakers come to an agreement, he's going to have a tough task ahead of him. The team has had a strange offseason, adding Boozer, Jeremy Lin, Julius Randle and Ed Davis while retaining Nick Young, Jordan Hill, Ryan Kelly, Xavier Henry and Wesley Johnson. It's a mix that doesn't make a ton of sense, with a serious dearth of defenders. Scott sees himself as a defense-first kind of guy, so this will be interesting to follow. 
George Karl "received more consideration from the Lakers than previously reported," according to ESPN's Ramona Shelburne.