Before Ed Reed joined the Jets, he was courted by Tom Brady
Ed Reed cleared waivers following his release from the Texans, and while the Jets ended up securing his services, the safety was courted by Patriots star Tom Brady, Jason La Canfora reports.
• 2 min read
For more news and notes from Jason La Canfora, tune into The NFL Today Sunday at noon ET on CBS.
First ballot future Hall of Famer Ed Reed ended up with Jets after they strongly recruited him following being waived by the Texans, but another future first-ballot Hall of Famer wanted him a little further north.
Tom Brady reached out to Reed, sources said, sending texts urging Reed to stop playing against New England and start playing for them, but the Patriots brass did not pursue Reed with any vigor, and the Jets came on strong.
Brady and Reed have long maintained a mutual admiration, and Patriots coach Bill Belichick has said in the past he believes Reed may be the greatest safety ever. Reed was definitely intrigued by the prospect of playing for New England, but after clearing waivers the team did not make official overtures to him. Meanwhile, Reed's former defensive coordinator, Rex Ryan, was heavily recruiting him, sending him texts and messages and immediately setting up a visit to the Jets after Reed cleared waivers.
Reed spent considerable time with Jets general manager John Idzik on Wednesday night prior to signing with the Jets on Thursday, and he also passed a very thorough and detailed physical with the Jets doing a review of his hip, which required offseason surgery. Reed has told friends he feels as healthy as he has in a while and his physical condition was not a factor in his star-crossed tenure with the Texans.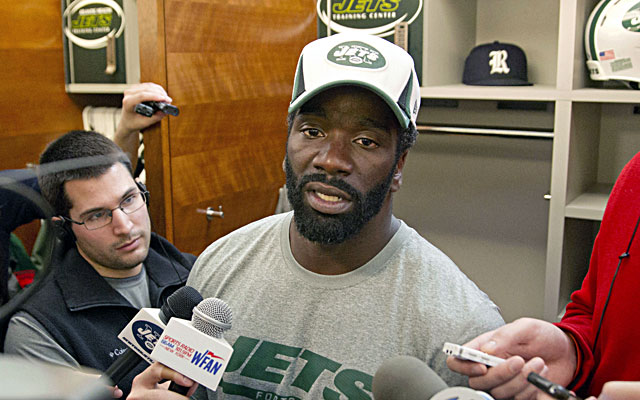 Houston wanted to evaluate younger talent, with the team in a seven-game tailspin, and Reed was not playing much. More to the point, he and defensive coordinator Wade Phillips never established a trust or relationship, according to sources with knowledge of the situation, with them having philosophical differences from the onset.
Things were "awkward" from their initial meeting when the Texans had Reed in for a free-agent visit this offseason, sources said, and Reed was mystified by the lack of sophistication in the team's defensive schemes, with a limited number of coverages, red zone, calls, etc. It was not nearly as elaborate as what he was accustomed to with the Ravens and Reed was torn as to how much angst to express to teammates and coaches, since he only just signed with the team a few months back and had not built up any currency there.
Reed could not justify some of the concepts and approaches the Texans take and he was making a very limited impact in their defense. With Ryan there is an immediate bond and Reed has a thorough knowledge of the defense. With Ryan he can act as a coach if need be, will be able to position others and can teach the young players. Ryan believes Reed can still dissuade quarterbacks from the throwing the deep ball, sources said, and believes he can scheme up opportunities for the ballhawk to get his hand on the football, while realizing Reed is not going to be heavily involved in the run game and has some limitations at this stage of his career, as well.
The Jets are seeking more veteran leadership and experience in a young locker room -- vocal leaders like Bart Scott and Darrelle Revis have departed that defense in recent years -- and Red fills that void as well.
Vegas legend Micah Roberts has his finger on the pulse of Doug Pederson's team

If the Eagles can control the line of scrimmage and minimize Foles' risk, they can spoil Minnesota's...

Reaching a new agreement may not be a smooth process for the 39-year-old quarterback
No one respects the Eagles apparently, plus Super Bowl LII odds for Pats-Vikings and all m...

Patriots, Jaguars, Vikings and Eagles bring (mostly) experienced leaders, old-school value...

Minnesota and Philadelphia are both built for the playoffs with defense, backup QBs and re...