Packers QB Aaron Rodgers addresses rumor that he's gay
Aaron Rodgers went on his weekly radio show on Tuesday and quashed a rumor that he's gay. "I'm not gay. I really, really like women," Rodgers said.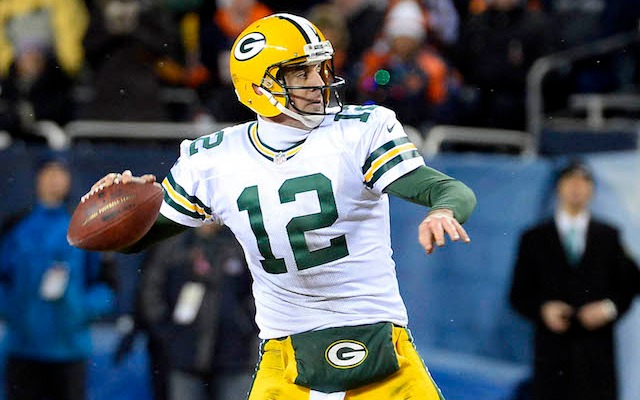 An internet rumor pertaining to the sexuality of Packers quarterback Aaron Rodgers has gained so much steam lately that Rodgers used his weekly radio show on Tuesday to comment on the matter. 
The rumor? That Rodgers is gay. 
"I'm just going to say I'm not gay," Rodgers said on 540 WAUK-AM in Milwaukee. "I really, really like women. That's all I can really say about that."
The topic came up when Rodgers was talking about the highs and lows of being a celebrity. Rodgers said one of the lows can be the "Crazy rumors that swirl around you from time to time."
That comment led host Jason Wilde to bring up the 'Aaron Rodgers is gay' rumor. You can listen to the whole exchange here.
Although Rodgers felt the need to quash the rumor, he said he doesn't usually put much stock into things he hears about himself, "There's always going to be silly stuff out there in the media which you can't worry too much about, and I don't," Rodgers said. "So, just, keep on trucking. I think professional should be professional, and personal is personal and that's just how I'm going to keep it."
With that out of the way, Rodgers can start thinking about other things, like playing a 49ers team that the Packers have lost to three straight times. 
Everything you need to know about the Packers-Panthers game on Sunday afternoon

The Lions will be wearing their Color Rush uniforms for the first time on Thursday

The Lions look to maintain playoff positioning while the Bears attempt to play spoiler
The Panthers have hired an outside law firm to conduct the investigation

Here's every official injury designation for each NFL team for Week 15

Bennett was one of the few players who escaped punishment after Sunday's melee in Jacksonv...