Report: Patriots will arm themselves with virtual reality technology
The New England Patriots will begin to use virtual reality to help with film study.
• 1 min read
The New England Patriots are joining the future.
When training camp opens up in just under a week, the Patriots will become the fourth NFL team to begin using virtual reality technology during practice to aid in film study, according to a report published by The Boston Globe. The Patriots will utilize technology made by STRIVR Labs.
The technology captures footage from the perspective of players like quarterback Tom Brady, which allows Brady and other players to go back into the film room, put on headsets, and then view the play in a virtual reality setting.
With the reported decision, the Patriots become the third team to use STRIVR and the fourth team to use virtual reality technology. The Cowboys and 49ers will also use STRIVR while the Buccaneers will roll with a different technology, called SIDEKIQ.
"The message we tell all coaches is we're not trying to replace traditional film watching," STRIVR founder Derek Belch told The Boston Globe. "We're trying to provide a complementary tool that we feel can be effective in training and helping players learn faster. We've had a lot of people tell us this is going to be everywhere over the next two or three years."
Well, in just one offseason, four NFL teams have gotten onboard with the technology. Additionally, Arkansas, Auburn, Clemson, Dartmouth, Stanford, and Vanderbilt will use STRIVR at the college level.
Football's technological revolution isn't coming, it appears to be already here.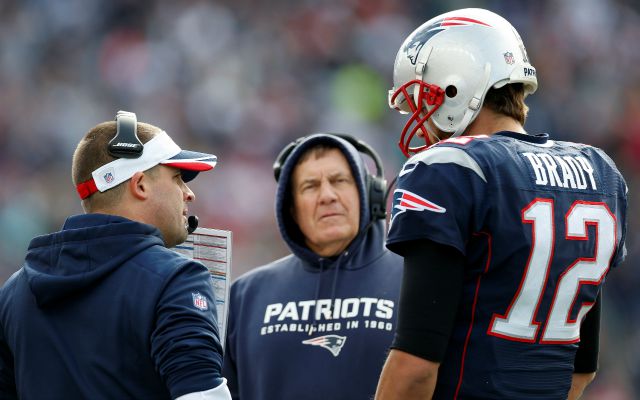 Warren Sapp was one of several players named in a lawsuit against NFL Network

Check out the uniforms that Denver and Indianapolis will be wearing on Thursday

The Cowboys are going to need a few things to go their way to get into the postseason
Rudolph will be put under the microscope in Mobile by clubs looking for a quarterback early...

This fan is taking the Saints to court for using 'football games as a platform for protest...

Can Aaron Rodgers get the Packers to the postseason? Even if they win out, they'll need he...