Every year, it seems, since Mike Trout opened our eyes to the potential of the midseason callup, the Fantasy Baseball world has pinpointed some eager hopeful to target in the umpteenth round, hoping he might make a similar impact.  
In 2013, it was Wil Myers. In 2014, George Springer. In 2015, Kris Bryant actually ascended to the early rounds. Last year, you could say it was Byron Buxton, which didn't work out as well, but the approach of sacrificing a bench spot in the short term for early round production in the long term has shown enough merit to continue this year with Yoan Moncada.
Some would tell you Andrew Benintendi is the better prospect, but he of course already has a job. And even his most ardent backers would probably agree that Moncada is the more exciting prospect, his diverse skill set and projectable build making him sort of the Mike Trout of infield prospects.
There's a danger in calling anyone that, of course, since the first five years of Trout's career are unlike anything we've ever seen, but putting aside the idea that we may never again see another Trout, Moncada has earned those comparisons as much as any prospect since.
He has put together back-to-back 40-steal seasons in which he reached base at a .380 clip or better. So his two most developed skills are base-stealing and on-base ability, and they're not even supposed to be his best. His power tool alone is enough to carry him, and it began to manifest after his promotion to Double-A Portland, where he hit 11 home runs in 177 at-bats. Calling him a future 30-30 man isn't exactly going out on a limb.
And the best part is his speed -- both how fruitful it is and how valuable it is in today's landscape -- serves as the ultimate safety net in Fantasy if his power doesn't develop as quickly as hoped. Even if his prorated rookie numbers come out to, say, a dozen homers, his other contributions should still make him indispensable in Fantasy, so it's not just about the enormous ceiling for Moncada. He's also safe, in a way.
Oh, right. There's that little issue of him debuting late last season. Yup, 12 strikeouts in 19 at-bats would seem to poke a hole in the whole "safety" argument. Clearly, the Red Sox were disenchanted or else they wouldn't have unloaded him on the White Sox this offseason.
But is that how you'd categorize it? I mean, they "unloaded" him in a deal for far and away the best starting pitcher on the market, Chris Sale, who was attracting the best offers from at least four other teams. Perhaps the better way to look at it is that the White Sox had to take the Red Sox's offer because no other team's would have included Moncada. They wouldn't have traded the franchise, at least not with so many years of team control remaining, without bringing back the franchise. Moncada was this offseason's ultimate trump card.  
But recognizing his greatness and capitalizing on it are two separate battles, and if nothing else, it's clear from Moncada's first major-league stint that he wasn't quite ready.
Well, duh. He had played only 45 games above A-ball at the time of his promotion. It's not his fault the Red Sox decided he was the spark they needed to pull away in a crowded division. Normally, we applaud teams for rushing their top prospects for those occasional instances when it works out. We can't turn around and condemn the player when it doesn't.
Besides, Moncada started only four games, and he went 4 for 9 in the first two. A sample that small you could massage to express whatever idea you want, which is why it's basically meaningless. Trout got five times as many plate appearances in his first big-league stint and hit only .220. So was it more or less worrisome than Moncada's? Or does it even matter now since it was so quickly and thoroughly refuted?
You know who else struck out 12 times during a 19 at-bat span last year? Trout, between Aug. 5 and 10. OK, so it was actually 11 in 19, but the point remains: Anything you take away from Moncada's 19 at-bat stint is too much because there's nothing to take away from a sample so small.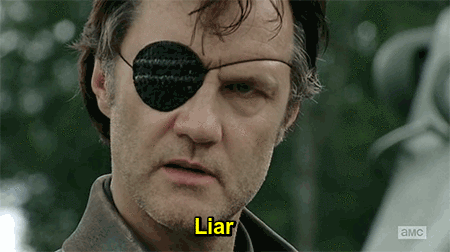 Fine. Nothing except for the likelihood we won't see him on opening day. Moncada showed enough vulnerability that he'll be sent down even with a rock-n-roll spring, and we're all the sadder for it.
But that's what's keeping him affordable, right? The fear of him being held back for months because of some clock-delaying ploy? I'm telling you: People are way too self-assured about this sort of thing. Trying to think along with an organization is a losing battle, as we learned with Springer in 2014. You couldn't find a more pragmatic and cost-conscious organization than the Astros back in those days, but there they were promoting their prized prospect in mid-April because he gave them no other choice.
Which is basically the only insight general manager Rick Hahn has had to offer on the Moncada front so far.
"The good ones sort of have a way of forcing that time frame on to you," he said in the aftermath of the trade.
Maybe it'll be late enough that Super 2 does come into play and we don't see Moncada until around the All-Star break, but with the way the 21-year-old sped through the lower minors, I wouldn't be surprised if he makes such a mockery of the high minors that he forces the issue in May. And then where will your know-it-all ways have gotten you?
His ADP, according to FantasyPros, is 212 -- or the 18th round, in a 12-team league -- so not even near the investment of some of those past hopefuls. You'd be using a late-round pick to secure this season's lottery ticket call-up. I'm not sure you could convince me there's a better use for it than that.