Morneau staying in Colorado after Rockies turn down Brewers' offer
Milwaukee hoped to upgrade at first base for the pennant push.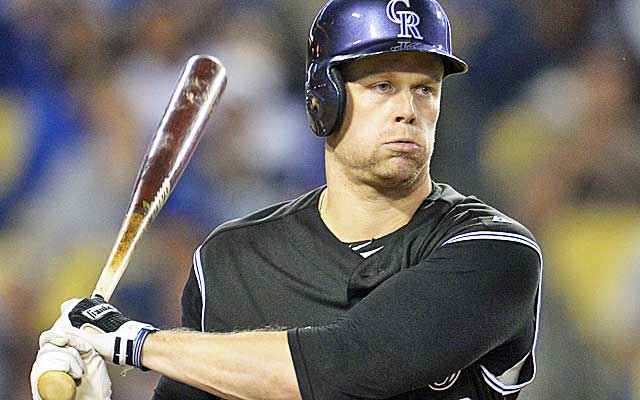 The first-place Milwaukee Brewers won the claim on Justin Morneau, the current NL batting average leader, but were unable to acquire him.
The Brewers made an offer of unknown players to the Rockies for Morneau after getting the claim, but Colorado apparently didn't believe it was good value for Morneau. So he is staying in Colorado.
The Brewers have been using Lyle Overbay and Mark Reynolds at first base as they try to hold onto first place in the tight NL Central. Overbay is hitting .247 and Reynolds .201 (though with a team-leading 21 home runs). Milwaukee enhanced a very good lineup with the acquisition of Gerardo Parra before the deadline, and Morneau would have represented another nice upgrade.
Morneau, a past AL MVP, has resurrected his career in Colorado after signing a two-year, $15-million deal.
His value is high considering his NL-best .317 average, with 14 home runs, 69 RBI and an .857 OPS. Adding to that value is a very reasonable contract that will pay him $6.75 million in 2015 and includes a $750,000 buyout on a $9-million mutual option for '16. With his $5-million salary this year, Morneau is guaranteed about $8.5 million through 2015, quite a bargain for a possible batting champion.
If the slow-play for Martinez, Hosmer and Arrieta sounds familiar, it should

The Nats will host the All-Star Game in 2018

The Orioles are looking to trade Machado heading into his walk year
The Cardinals have been linked for a while to the Baltimore star

Gallardo spent the first eight years of his career in Milwaukee

MLB revenues are at a record high right now, but teams aren't spending it on players