Charles Barkley says he has a problem with Sixers' decisions
The Round Mound of Rebound Sir Charles has problems with the decisions the 76ers have made this summer and goes off about it.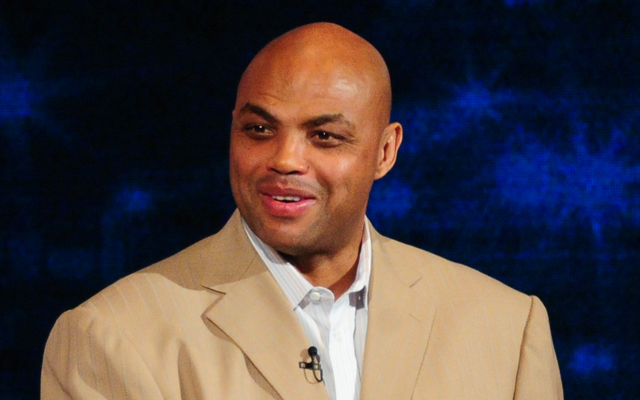 From our good friends at CBS Philadelphia comes this radio interview with Charles Barkley on a local station where the Round Mound of Rebound goes off on the new Philadelphia 76ers' regime. 
I'm disappointed because I thought they treated those assistant coaches bad. They should have fired them at the beginning of the summer and gave them an opportunity to get another job, I do. I mean, I don't understand why you would hold them, let them work the team out all summer, now it's too late for them to get a job, and if I'm the [Brett] Brown guy I wouldn't want somebody else's assistant coaches. He may not even know those guys, and exactly what he did. He fired them right away, and I felt bad for Aaron [McKie] and Michael [Curry] because right now they're stuck in no where because all the good jobs are gone now.

And also, I had a problem with—if I'm a coach I would want to have some say in the draft, I would want to have some say in the draft. These are all Sam Hinkie's people who they drafted this year. He traded one of the better point guards in the NBA, yeah I have a problem with the way the Sixers are running their organization right now. Listen, Howard, you know I don't believe in that analytical crap. If LeBron James couldn't spell cat, I want him on my team. I always tell people, give me a dumb guy that can really play. Don't give me no smart guy.

The guy, he came from Houston. When did Houston get good? When they went out a paid James Harden all that money and [Omar] Asik, and now they went out a got Dwight Howard. That's got nothing to do with analytics, that's got to do with paying really good players to come to town.
via Charles Barkley Calls Philadelphia An Eagles Town, Lets Loose On Sixers « CBS Philly.
Let's cover a few points. 
First, the overall big picture, it's not good to have a franchise legend on the outs with the organization. It would be smart for General Manager Sam Hinkie to reach out to Barkley as a consultant or in some capacity. It's jut better for a fanbase that's always pissed off anyway to throw as many bones as possible. 
As for the assistants element, that's a really good point. If the Sixers were going to wait as long as they did, they either should have cleaned house and brought in temps to work the summer until they hired Brown, guaranteed the jobs of those assistants for a year, or provided them the choice. Maybe they did, but it's unlikely Barkley spoke without knowledge of that situation. The Sixers' tank effort went so far they didn't even bring in a coach until August, but these are people's lives they're messing with. There's a certain amount of responsibility that needs to be handled. 
As for the analytics part, it's neither suprising nor does it matter. Analytics aren't a fad, nor are they really an option at this point. They're not the end-all, be-all, but they are a big part of the equation, particulalry at the macro level GMs operate on. It's important for GMs to be up on this stuff. Barkley has talked about wanting to be a GM eventually, and he's going to want to get on board if he wants... oh, who are we kidding? Barkley's never changing his mind, and if he's hired, it's on name value. 
But it's too bad his evaluation is so predictable. And as for Houston, how does he think they created the assets to get Harden, which lead to signing Howard? By making cost-conscious, smart deals and acquring picks and assets they could move to trade when Harden came available. To deny analytics' role in Houston's success is ignoring a lot of the context you need to evaluate. 
But that's Sir Charles, and he's an NBA legend, and entitled to his opinion. 
Stephen Curry, who grew up in North Carolina, wants to be part of the next Panthers ownership...

Vince Carter is destined for a Raptors reunion; he doesn't know when it'll happen

Thomas has a target date for his return, and with the Cavaliers scorching, this could be h...
LeBron James once again is using his platform to be socially active

Not many games, but still plenty of action and intrigue Sunday in the Association

Kobe Bryant had a solid piece of advice for back in 2016 when he left OKC for Golden State