Report: Pacers receive disabled player exception because of George
Indiana has reportedly received a DPE worth $5.3 million, but likely won't use more than $1.7 million of it.
• 1 min read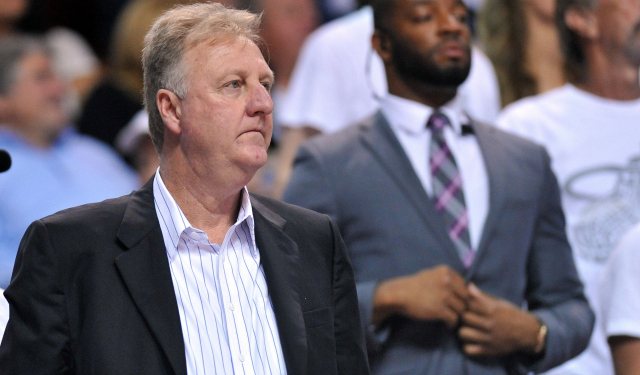 Offseason: Free Agency | Latest from Ken Berger | Rumors
The Indiana Pacers have received the $5.3 million disabled player exception they applied for last week, according to the Indianapolis Star's Bob Kravitz. They were entitled to this because of Paul George's injury, which ruled him out for the entire season.
Barring a trade to clear salary-cap space, the Pacers won't use the full amount of the exception. The front office has a mandate from ownership not to enter luxury-tax territory, and Indiana is only about $1.7 million away from it. President Larry Bird confirmed this once again on Tuesday, and said that the team has made an offer to free agent Shawn Marion, but he came away from the meeting thinking the forward would likely go to a contender.
The exception doesn't have to be used on a free agent. The Pacers could also trade for a player in the last year of his contract or make a waiver claim on a player in the last year of his contract.
No one Indiana acquires is going to come close to making up for George's absence, but the exception at least makes it easier to acquire another player to sop up minutes on the wing.
Fergie: 'I'm a risk taker artistically, but clearly this rendition didn't strike the intended...

Victor Oladipo had a successful R&B album over the offseason and Jamie Foxx is a fan

Klay Thompson makes sure he stands out during All-Star Weekend
There's no shortage of moments to choose from

The Trail Blazers almost traded for Charles Barkley, but when they didn't, it put them in debt...

The self-proclaimed ASG snub Williams may be bitter about Butler requesting to sit out Sun...