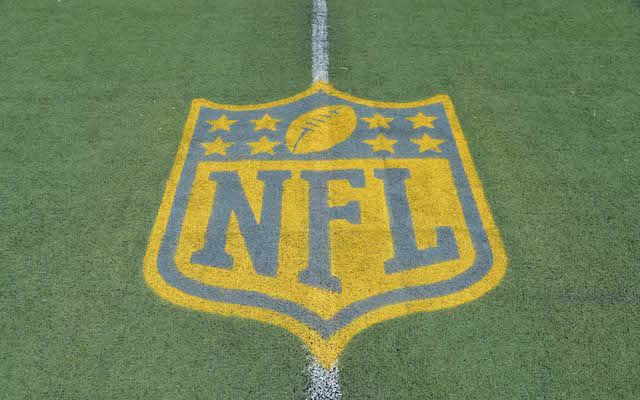 For the first time ever, a senior NFL official publicly acknowledged that there's a link between football and the degenerative brain disease known as chronic traumatic encephalopathy (CTE).
The NFL's senior vice president for health, Jeff Miller, made the admission during a roundtable discussion on concussions that was held on Monday in Washington, D.C. The panel was put together by the U.S. House of Representatives' Committee on Energy & Commerce, according to ESPN.com. 
During the discussion, U.S. Rep. Jan Schakowsky of Illinois got right to the point with Miller. 
"Do you think there is a link between football and degenerative brain disorders like CTE?" Schakowsky asked. 
Although the NFL has generally kept its mouth shut when it comes to making any statements that might be seen as an acknowledgment that CTE and football are connected, Miller went the opposite route and admitted the link. 
"Well, certainly, Dr. McKee's research shows that a number of retired NFL players were diagnosed with CTE, so the answer to that question is certainly yes," Miller said, referring to a recent Boston University study by Dr. Ann McKee where more than 95 percent of deceased players tested positive for CTE.
Miller's admission was a surprise, because less than six weeks ago, the NFL gave a different answer.
Dr. Mitch Berger, a member of the NFL's Head, Neck & Spine Committee, said "No" when asked at the Super Bowl if there was a link between football and degenerative brain disorders. Berger is a West Coast-based neurosurgeon who serves as one of the leaders on the NFL's subcommittee on long-term brain injury.
Miller's admission was also a surprise because it was the first time since 2009 that the league admitted constant head trauma could lead to future health problems. Seven years ago, NFL spokesman Greg Aiello acknowledged the issue, but didn't specifically talk about CTE. 
"It's quite obvious from the medical research that's been done that concussions can lead to long-term problems," Aiello told the New York Times. 
After hearing Miller admit that the link between football and CTE was real, Schakowsky wanted to know why the league gave a different answer at the Super Bowl. 
"I feel -- that was not the unequivocal answer three days before the Super Bowl by Dr. Mitchel Berger," Schakowsky said. 
Berger's answer directly contradicted the research that was conducted by Dr. McKee, who was also on the panel Monday. During the discussion, McKee made a statement that should worry the NFL.
The doctor said that we are all going to "surprised" by how common CTE is in football players. 
"I unequivocally think there's a link between playing football and CTE," McKee said, via ESPN.com. "We've seen it in 90 out of 94 NFL players whose brains we've examined, we've found it in 45 out of 55 college players and six out of 26 high school players. No, I don't think this represents how common this disease is in the living population, but the fact that over five years I've been able to accumulate this number of cases in football players, it cannot be rare. In fact, I think we are going to be surprised at how common it is."
The biggest question for everyone now is what to do next. 
"I think the broader point, and the one that your question gets to, is what that necessarily means, and where do we go from here with that information," Miller said. 
In a statement, the NFL latched onto that comment from Miller and backtracked from his statement that there's "certainly" a link between CTE and football. 
"[Miller] was discussing Dr. Mckee's findings and made the additional point that a lot more questions need to be answered," NFL spokesman Brian McCarthy said in a statement.  "He said that the experts should speak to the state of the science."
The downside for the NFL is that in a worst case scenario, it's possible that Miller's comments could open up the league to further lawsuits. The concussion lawsuit against the NFL that was settled in 2015 doesn't cover every retired player and it doesn't explicitly cover CTE, according to MMQB's Andrew Brandt.