Ken Whisenhunt, Bill O'Brien likely to land head coaching jobs in 2014
There are strong indicators that former Cardinals coach Ken Whisenhunt as well as Penn State coach Bill O'Brien will be roaming NFL sidelines in 2014, Jason La Canfora reports.
• 1 min read
For more news and notes from Jason La Canfora, tune into The NFL Today Sunday at noon ET on CBS.
Chargers offense coordinator Ken Whisenhunt will be given strong consideration for the Texans job, according to league sources, and he too has strong mutual interest in that position, coveting it above other opportunities. Numerous teams will reach out to Whisenhunt for interviews, and while a report noted that Penn State's Bill O'Brien is the favorite for the Texans job, the reality is that the process is still very much ongoing.
The Texans want to talk to Whisenhunt, and some of what the search firm running their search has discovered about O'Brien's tenure at Penn State has caused some pause. He is very much a candidate, but Jed Hughes, who is running the process as a consultant, has not had a chance to schedule interviews with all candidates yet.
According to league sources, some of the concern around O'Brien includes the lack of success of Bill Belichick disciples and the heavy-handed nature of their power grabs in the past. Also, O'Brien's issues dealing with the AD at Penn State, and why two longtime trusted Penn State assistants recently walked away from the program without having other jobs lined up.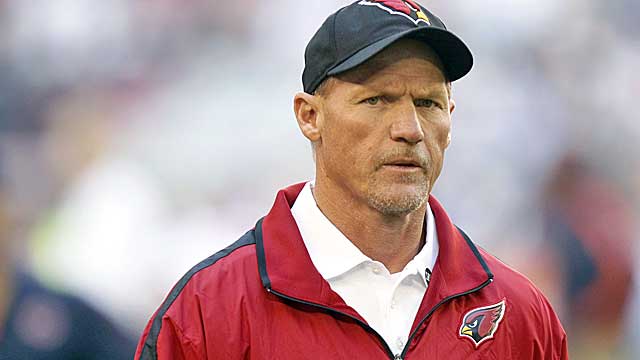 Jets GM John Idzik speaks very highly of Whisenhunt, sources said, although the presence of former Arizona GM Rod Graves on Idzik's staff likely rules out hiring Whisenhunt there, sources said, as he and Graves left the Cardinals on very poor terms. Other teams likely to consider an offensive-minded coach, like the Lions, Redskins and Vikings could reach out to Whisenhunt as well.
O'Brien, as we first reported weeks ago, is highly motivated to leave Penn State and get back in the NFL and would consider any number of possible head coaching jobs. Several league sources expect him to land one.
Everything you need to know for Week 3 of the 2017 NFL season is here

The Rams picked up their first win at Levi's Stadium in three years

The Jaguars are taking some cool cleats with them to England
Tickets are dirt cheap and very much still available for the TNF matchup

The Lions are being recognized after beating two popular preseason picks to make the playo...

Hernandez was 27 when he committed suicide in April 2017