The National Basketball Players Association is cracking down on agents, including a decision to begin enforcing a long-ignored rule forbidding player agents from simultaneously representing coaches and management, CBS Sports has learned.
The union's executive committee voted unanimously -- 9-0 -- during All-Star weekend in Toronto to leave the regulation on the books and mount an enforcement campaign, league sources said. In addition to suspension and decertification, agents found to have violated the rule could face fines up to $100,000, according to a person familiar with the guidelines.
A memo is going out to all certified player representatives alerting them to the change as early as Friday, league sources said. A grace period is expected so that players and agents can get their affairs in order.
The issue was brought to the attention of NBPA executive director Michele Roberts shortly after she replaced Billy Hunter in that role in 2014. She told CBS Sports in 2015, "I am concerned that the union has been as lax as it has been on this question. ... The problems are obvious."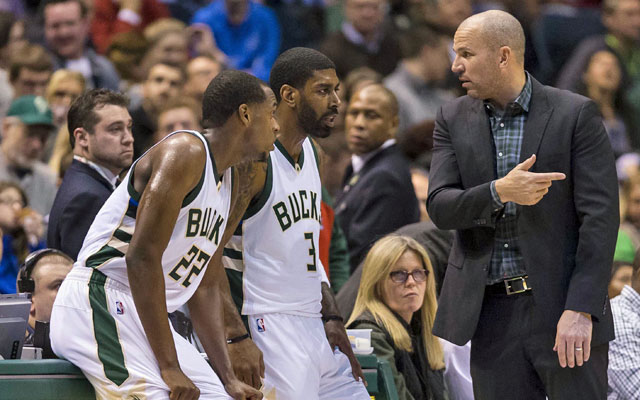 The conflicts -- and the potential for conflicts -- arise when a single agent represents both players and either coaches or management executives who have direct say over personnel matters. It came to the forefront, in particular, when former Nets coach Jason Kidd was able to negotiate his exit from Brooklyn and join the Milwaukee Bucks with the help of the agent who long represented him as a player, Jeff Schwartz of Excel Sports Management.
During Kidd's time in Brooklyn, Schwartz also represented several high-profile players on the team, including Deron Williams, Paul Pierce, Mirza Teletovic and Shaun Livingston. Excel also has vast influence within the Bucks, representing Khris Middleton, Rashad Vaughn, Michael Carter-Williams, Jerryd Bayless and Tyler Ennis.
One additional change the NBPA is considering is requiring player agents to disclose any and all representation their agency performs on behalf of coaches or management when signing a player to a representation agreement, a league source said.
It will continue to be OK for different agents within the same agency to represent players, coaches and management, so long as they are separated by a so-called "Chinese wall," which is customary in the legal profession. But some in the agent community believe that doesn't go far enough.
"I asked the union when it was going through the Billy Hunter case, 'Why don't you hire the same lawfirm that Billy Hunter is using to defend himself and put up a Chinese wall?" longtime player agent David Falk told CBS Sports. "That's exactly how absurd it is." 
Schwartz and Excel are hardly alone in getting the union's attention. LeBron James' agent, Rich Paul of Klutch Sports, recently added Suns coach Earl Watson to his growing client list. Broadcaster and former Warriors head coach Mark Jackson signed with Paul shortly after James returned to Cleveland to Miami in 2014. Prior to that, the Cavs had hired David Blatt, who was represented by Mike Tannenbaum, then partners with prolific player agent Mark Bartelstein at Chicago-based Priority Sports. Tannenbaum, former GM of the New York Jets, left the agent business to run the Miami Dolphins in January 2015.
Blatt was fired last month, replaced by Tyronn Lue, who is represented by Atlanta-based coaching agent Lonnie Cooper, who does not represent players. Cooper's agency, Creative Sports & Entertainment, however, does represent some high-profile NBA media, as does CAA, Wasserman Media Group and others -- further entangling the conflicts among those angling for jobs and trades and those reporting on (and sometimes influencing) the matters.
"It's an absolute debacle for basketball," Falk said.
James is a member of the NBPA's executive committee, and thus was one of the nine members who voted unanimously to begin enforcing the rule. Also on the committee: Carmelo Anthony, Stephen Curry, Chris Paul, Andre Iguodala, Kyle Korver, Anthony Tolliver, Steve Blake and James Jones. 
"The union takes very seriously the principle that a player is entitled to undivided loyalty of his agent and therefore intends to strictly enforce the conflict of interest provision in the Agent Regulations," NBPA general counsel Gary Kohlman told CBS Sports.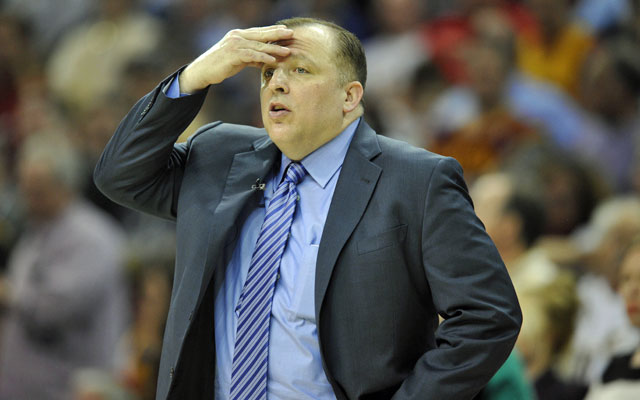 The NBPA is the only one of the four major North American pro sports unions with such a rule on the books. But coaching agents who only represent coaches and management -- as well as player agents dealing only with players -- had voiced concern to the union in recent months that the practice of double-dealing had gotten out of control.
Case in point: If the Knicks were to hire former Bulls coach Tom Thibodeau to fill their head coaching vacancy, it could come at the expense of team president Phil Jackson's power. Thibodeau is represented by CAA, which also represents Anthony and front office executives Allan Houston and Mark Warkentien. CAA also represents the Knicks' controlling company, Madison Square Garden, in its naming rights negotiations.
When it came to key basketball decisions affecting the team and all the decision-makers, Jackson would be on an island.
Last season, ABC/ESPN broadcaster Jeff Van Gundy -- a close friend of Thibodeau -- stated on a broadcast that Thibodeau's agent, Leon Rose, had asked him to "tone down" his criticism of the Bulls' front office. Rose represents numerous high-profile players, including Anthony, prospective free agent Kevin Durant and Paul, the president of the NBPA. Thus, he is not supposed to be representing Thibodeau.
"The problem is exacerbated when the agents that work at these companies flaunt it in their recruiting," a person in the coaching business said, "and tell players, 'We have a total lock on the Knicks.'"
The NBA, which has long viewed the issue of agent regulation as falling under the sole discretion of the NBPA, declined to comment. Instances of double-dealing, however, warrant more league attention and oversight. It's bad for players, bad for business, and casts the torrent of NBA transactions that happen every season in a questionable light.
"What if the guy wants to be traded and the coach or GM doesn't want to trade him?" Falk said. "Who are you representing? -- You can't represent people on both sides of the table without having a conflict."
League sources say the issue also has attracted the attention of the National Basketball Coaches Association, whose director, Michael Goldberg, did not respond to a request for comment.
While NBPA officials, players and some in the coaching industry view enforcement as a step in the right direction, it will be exceedingly difficult to monitor and amounts to "sweeping it under the rug," one agent said. The result could simply be the status quo, just not so out in the open.
"An agent's obligation to the player should be undivided," Kohlman said. "Anything that could theoretically or potentially influence their fiduciary responsibility to the player is inconsistent with the whole notion of having an agent in the first place. Either way, the player is the one that loses."
In addition to cracking down on conflicts of interest, the NBPA also is notifying agents this week of other regulatory changes, such as qualifications for runners they employ and financial advisors they recommend. Agents who haven't had an active client for five years also could face decertification, sources said.