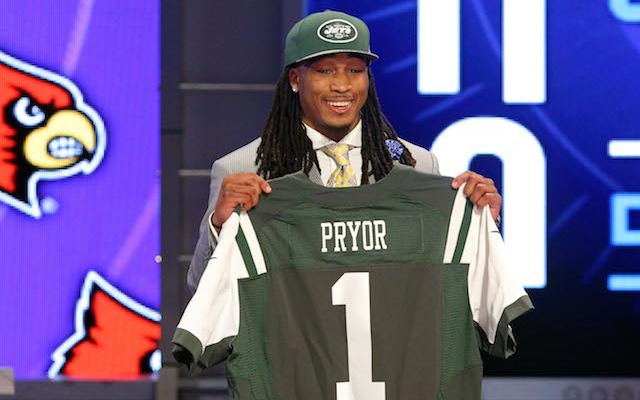 More NFL offseason: League minicamp dates | Latest news, notes
This week is already shaping up to be better than last week for Jets rookie safety Calvin Pryor. The team's first-round pick officially signed his contract on Monday, becoming the 11th member of the Jets 12-player draft class to sign. 
The 18th overall pick signed a four-year deal with a team-option for a fifth year. Although the terms of the deal haven't been announced, the fully guaranteed is expected to be worth $8.56 million and include a $4.55 million signing bonus.
That $4 million signing bonus should help Pryor get over the pain of having a few teeth pulled last week. The Jets rookie had three wisdom teeth taken out after he was experiencing pain in his mouth. 
"You talk about a passionate guy and the enthusiasm and everything else -- you'll see it," coach Rex Ryan said last week. "When he gets out there you'll see it. But yeah, (he) will have a few wisdom teeth removed. So he's going to miss a few days."
Although Jets fans usually boo the team when they make a pick at Radio City Music Hall, that didn't happen with Pryor. 
"They brought me here for a reason," Pryor said during rookie camp. "With the 18th pick, I have to come in here and get respect from the older guys and the vets, and I feel like I have to just earn their respect and earn everything. Right now, that's what I'm focused on, just learning the system so I'll be ready to go."
CBSSports.com senior writer Pete Prisco gave the Pryor pick a B- and said that he expects Pryor to be a 'thumper' in the run game.