MLBPA chief says it would be 'beneficial' to look into a draft lottery
MLBPA chief Tony Clark says it would be 'beneficial' for the union and MLB to look into a draft lottery when the current collective bargaining agreement expires.
At some point very soon, MLB and the MLBPA will sit down to begin discussions about the next collective bargaining agreement. The current CBA expires on Dec. 1. Baseball is going on 21 years of labor peace, and I can't imagine either side wants a work stoppage.
Among the many items to be discussed between now and Dec. 1 is a draft lottery, similar to the systems used by the NBA and NHL. MLBPA chief Tony Clark said it would be "beneficial" to explore the possibility of a draft lottery. Here's what he told Ronald Blum of the Associated Press:
"It will be beneficial to look at that," Clark said, "and not look at it in a vacuum but appreciate whatever it is that we attempt to negotiate there or propose there, that it ties into the other moving pieces and doesn't create an imbalance."
There has been increasing concern within baseball about tanking, i.e. being bad for the sake of stockpiling high draft picks. MLB's draft order is currently set in reverse order of the standings. A draft lottery would mean the worst team would not necessarily get the top pick.
Regardless of whether you call it tanking or rebuilding, there is no denying there are lots of rewards for being bad these days. In addition to high draft picks, bad teams also get large draft and international bonus pools, protected first-round picks when signing qualified free agents, and potentially more revenue sharing dollars and draft picks (via the Competitive Balance Lottery).
There are currently four clear-cut rebuilding teams in MLB (Braves, Phillies, Reds, Brewers) with two others looking like they're doing the same (Rockies, Padres). The worse those teams are in 2016, the better their ability to acquire amateur talent next year. If you're bad, it makes sense to be very bad. The 2011-13 Astros made no effort to be competitive, for example. They took advantage of the system.
The MLBPA wants to reduce the incentive to be bad, mostly so those clubs will spend their money on established big-league players. Some owners are said to be concerned rebuilding teams are pocketing revenue sharing money as well.
A draft lottery alone won't eliminate the problem of tanking -- some within MLB clearly think it is a problem regardless of what you or I may think -- but it would potentially be one way to reduce the reward for being bad.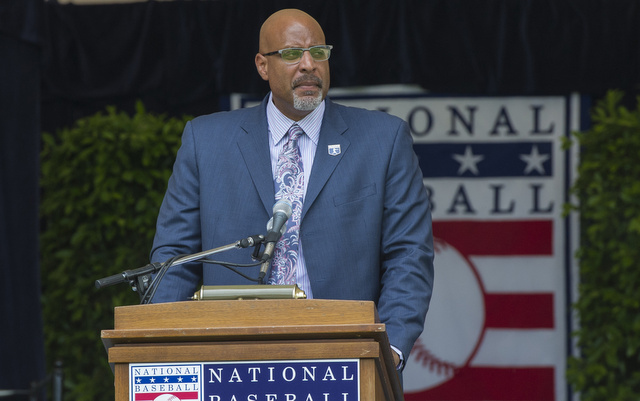 The Cardinals have long coveted the Miami outfielder

The superstar slugger is eligible for free agency after next season

The veteran second baseman remains a useful regular
The Indians may be seeking a left-handed hitter in return

NBC Sports California has cut ties with the former A's slugger after a string of inappropriate...

Pineda figures to miss most of the 2018 season after undergoing Tommy John surgery