Fred Jackson, the most popular and heralded Bills player of their post-Super Bowl era, left the team on bad terms earlier this month after a fallout with the front office. Jackson exited with pointed words for general manager Doug Whaley in particular.
Had Whaley got his way back in March, when he first notified Jackson he was being released, the veteran actually would have been starting for the Steelers on Thursday night in their season-opener against the Patriots, according to numerous league sources. Instead Jackson will be suiting up for the Seahawks today as a backup to close friend, Marshawn Lynch.
In March, Jackson was told by Whaley that he was going to be released following Buffalo's blockbuster trade for running back LeSean McCoy (who also received a hefty new contract) -- prior to any official transaction being filed with the NFL. Jackson was granted permission to speak to other teams immediately and move forward as if he was a free agent, the sources said.
At that time he drew immediate interest from the Patriots and Steelers, both of whom scheduled visits with him. Pittsburgh was to be his first stop and the sides had effectively worked out a one-year deal that was agreed to pending Jackson passing a physical (which he would have; he was and is fully healthy). Both sides were very excited about the prospect and Jackson was en route to Pittsburgh when he received word that he was not going to receive his actual release after all.
At that point team officials informed Jackson that from ownership on down, it was decided that the running back was too important to the team and community to let go, that they anticipated him being there for 2015 and they were reversing course on his release.
Whaley's verbal release of him was null and void. No paperwork on his termination was ever filed and obviously his visits were no longer permissible. It was a shock to both Jackson and the teams vying to sign him, with them and others wondering if Jackson would in fact end up released at some later date (a prescient consideration as it turns out). In the end, he was most enthused to just be able to stay in what has become a hometown to him.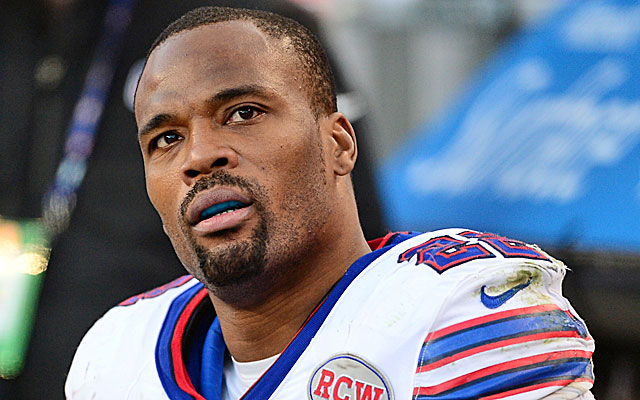 Then, after recovering from a short-term hamstring injury and having a strong showing in the third preseason game, including a 40-yard run -- against, ironically enough, the Steelers -- Jackson was promptly let go.
Afterward he made remarks about Whaley lying to him.
The Steelers had already signed DeAngelo Williams to be their primary backup -- and serve as starter while star Le'Veon Bell serves his suspension. The Seahawks contacted Jackson soon after he was actually released and that's where he signed. But the Steelers had every intention of signing him. And Jackson, as much as he did not want to leave Buffalo, was excited to sign with them at the time as well.
The Bills fully expect McCoy to carry a normal load Sunday after missing most of the preseason with a hamstring injury and they believe they remain deep at running back, which they decided ultimately made Jackson expendable.
Seahawks coach Pete Carroll, meantime, said he expects Jackson to be more than a bit part for them, even with a workhorse in Lynch.
Whether it was Pittsburgh, New England or Seattle, signing with a contender was always paramount to Jackson if was not going to be back in Buffalo.