NFL MVP Projection: Drew Brees inching closer to Peyton Manning
One good game from Drew Brees and one not so good game from Peyton Manning could mean it's time to put Brees on top of the MVP Projection list.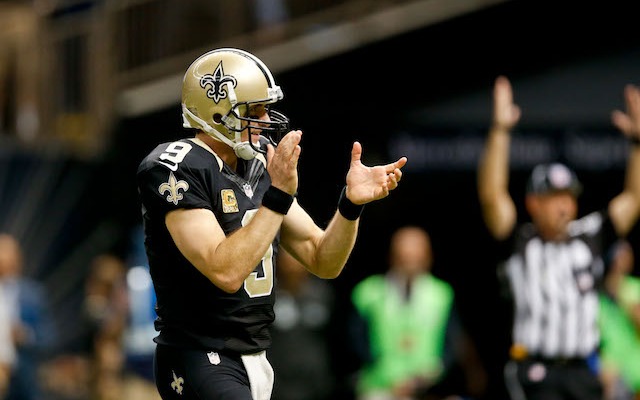 If Peyton Manning looks in the MVP Projection list rearview mirror this week, he's going to see Drew Brees . Brees went on national television on Sunday and embarrassed the Dallas Cowboys . Jerry Jones embarrasses the Cowboys all the time, but this was on the field, so it was different. 
The weird thing about Brees and Manning is that if you take out Week 1, they've basically been the same quarterback this season. In his past eight games, Manning has completed 71.9 percent of his passes for 2,787 yards and 26 touchdowns, along with six interceptions.
On the other hand, you have Brees, who's completed 67.4 percent of his passes for 2,707 yards and 23 touchdowns, along with six interceptions. Manning has thrown for .375 touchdowns per game and 10 yards per game more than Brees over this span.
The point here is that Brees and Manning have similar numbers if you take out one week and it will only take one great week from Brees and one average week from Manning for the two quarterbacks to be neck-and-neck. 
Both quarterbacks have big home games in Week 11 against top 10 defenses, the perfect time to make a statement to MVP voters. 
We just talked about a lot of numbers and now my head hurts, so lets get to the projection. 
NFL MVP Projection
1. Denver Broncos quarterback Peyton Manning: Remember in Game 5 of the 1997 NBA Finals when the Bulls lost to the Jazz because Michael Jordan had the flu? NO YOU DON'T REMEMBER BECAUSE IT DIDN'T HAPPEN. Jordan played with the flu and the Bulls won. I think what I'm trying to say is that Peyton Manning knows how big Denver's game with Kansas City is on Sunday and not only is he going to play with a sprained ankle but he might end up having the best game of his career because Manning does crazy things like that. Also, Manning might have had the quietest four touchdown game of his career in the Broncos Week 10 win over the San Diego Chargers . 
2. New Orleans Saints quarterback Drew Brees: It's fitting that Drew Brees is No. 2 on this list right now because no one finishes second in the MVP race like Drew Brees. He's the master of it. If there was an MVP Award for finishing runner-up for the MVP, Brees would have three of them. Seriously. Since signing with New Orleans before the 2006 season, Brees has finished second in the MVP voting three times (2006, 2009, 2011). In those years, Brees lost out to LaDainian Tomlinson (2006), Manning (2009) and Aaron Rodgers (2011). 
3.  Detroit Lions wide receiver Calvin Johnson : Whenever I see the Lions offense in a huddle, I imagine that Matthew Stafford 's saying, "Alright guys, we're going with the same play we just ran, 'Throw it to Calvin. On one. If that doesn't work, we'll run it again. And if it doesn't work a second time, I'll try and get Reggie involved, but that's a joke because it's never not worked two times in a row." Megatron followed up his monster 329-yard game against Dallas with a two-touchdown performance against Chicago that helped Detroit win and take sole possession of first place in the NFC North.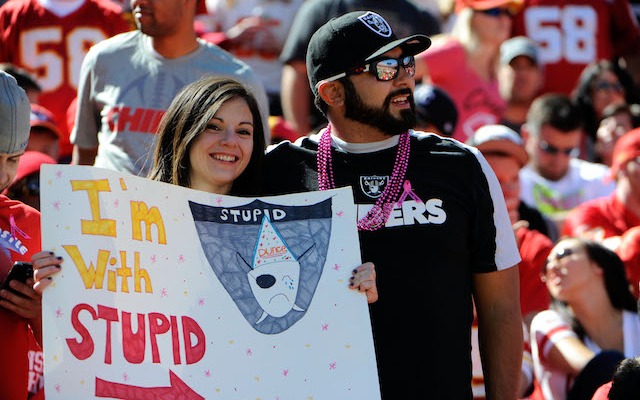 4. Someone on the Kansas City Chiefs : I've had a Chiefs player on this list since Week 2 and over the past eight weeks, the Chiefs player on this list has either been linebacker Tamba Hali , linebacker Justin Houston or running back Jamaal Charles . Usually, I watch the Chiefs play and then decide who I like the most and then I put that player on this list. Unfortunately, the Chiefs were on a bye this week, so that threw off my whole formula. So this spot is reserved for 'someone on the Chiefs,' I'll let you know who it is next week and it might be all three of them if Kansas City beats Denver. 
5. Indianapolis Colts quarterback Andrew Luck : I did some research this week and I found out that no NFL MVP winner has ever been on a team that lost to the St. Louis Rams by 30 points in the same season they won the MVP Award. I also found out that the Colts (4) and the Rams (3) have won more MVP Awards than any other team since 1999. I also found out that from 1967-69, the Colts and Rams combined to win three straight MVP Awards. I forgot what my point was, but I think I was trying to say that Luck really hurt his MVP chances in Week 10.   
6.  Philadelphia Eagles running back LeSean McCoy : When Nick Foles isn't throwing touchdown passes, he's handing the ball off to LeSean McCoy. If the Eagles keep winning -- and that's a gigantic if -- McCoy's going to stay in the MVP conversation. He won't be at the top of any projections, but he'll be in the conversation and sometimes that's enough, like when you're trying to talk to Kate Upton at the bar. I've never talked to Kate Upton at a bar, but if I did, I would just be happy to be in the conversation. Anyway, back to McCoy, his 932 yards on the ground this season leads the NFL. 
7. Seattle Seahawks quarterback Russell Wilson : I don't know if Russell Wilson's going to win the MVP Award, but if he doesn't, he should win the NFL's Man of the Year that goes to the 'player who demonstrates outstanding contributions to society off-the-field while handling himself in an exemplary fashion on the field.' Russell Wilson is all about charity, follow him on Instagram if you don't believe me. I'm not sure how many children are hospitalized in the Seattle-area, but I feel pretty confident saying that Wilson's visited with all of them during his two seasons in Seattle. Also, if the Seahawks go 15-1, this guy has to be in the MVP conversation. Wilson's critics like to credit the Seahawks defense and Marshawn Lynch for Seattle's success, but the truth is, the Seahawks offense would not be able to function without him.  
8. Saints tight end Jimmy Graham : Jimmy Graham's probably not into moral victories, but it's a moral victory that a tight end has lasted this long on the MVP Projection list. Earlier in the season, Graham was on pace to break every NFL tight end record that could be broken and that's how he ended up on this list. Now he's only on pace to break or tie one: Rob Gronkowski 's record for most touchdown catches in a season (17). If Graham falls off the pace for that record, he's going to fall off this list. Sorry Jimmy :(
Did I leave someone off the list? Have you ever run into Kate Upton at bar? Have you ever stood next to a Raiders fan holding an 'I'm with stupid' sign? Let me know in the comment section or on Twitter.
---
Follow John Breech on Google+
Retirement could be next for the Eagles' 34-year-old running back

The Steelers weren't actually in their locker room for the national anthem

An impassioned Norman went off on Crabtree and Amari Cooper for talking big, then getting shut...
Alejandro Villanueva, a former Army Ranger, broke rank Sunday and went out for the anthem

Fans at Gillette Stadium didn't sound too thrilled to see the home team kneeling for the national...

Mike Tierney is 27-11 on NFL over-under picks since last season and has a strong play on C...