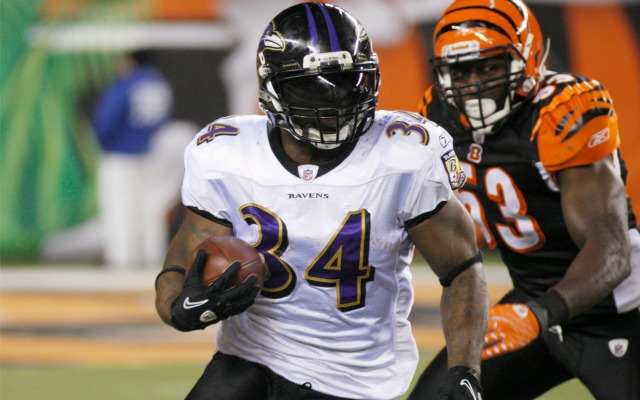 Ricky Williams -- the former Heisman winner at Texas, the former first-round pick and NFL running back of 11 years -- believes "there's a better way" for NFL players to handle the excessive wear and tear that comes with the job. That better way, according to Williams, is using cannabis -- a banned substance in the NFL despite its legality in a handful of states.
Speaking as a part of an NFL panel at the 2016 High Times SoCal Medical Cannabis Cup, Williams touted the positive effects that cannabis had on his NFL career. Here's what Williams had to say (with the video embedded below):
"I played a position where I got beat up a lot. In a couple years, I led the NFL in carries. And somehow I was able to recover through the week and come back out there and take another pounding.

"And then finally, one day, I realized, I can't do this anymore. So I retired from football and went to go find myself. And then I got sued for a lot of money and then I had to come back. It didn't make sense to me because I was putting my body under so much stress. And for me, I got to a point in my career where I realized, I'm not going to be able to do this much longer.' And at the same time, the teams don't care, they weren't trying to take care of me.

"So, I had to take care of myself. One of the ways I took care of myself was using cannabis. I'd go see the doctor, he'd wiggle my knee around and say here and give me some anti-inflammatories, some pain pills, and say, 'Just try to rest.' That's it. I think there's a better way."
In Williams' NFL career, he played for the Saints, Dolphins, and Ravens, recording just over 10,000 rushing yards and 66 rushing touchdowns. As Williams alluded to above, he led the league in carries twice, piling up 2,431 rushing attempts in his career.
At multiple points during his career, Williams tested positive for marijuana. He also stepped away prior to the 2004 season and was suspended for the duration of the 2006 season. After the 2011 season, Williams retired from the game for good.