"Bust" is the industry buzzword, getting all the clicks on all the corners of the Internet.
But for most of these players, it overstates the concern. Truth is I've drafted almost all of my "busts" in one league or another already this spring. None of them over and over again, of course, or else I'd have to re-examine why I called them busts, but rarely -- or more like never -- was it because I thought their 2017 would be an abject disaster. 
Some of these players are so high-variance that yeah, it's a possibility, but the same is true for many of those on my sleepers and breakouts lists. What it really boils down to for me is value. These players will struggle to live up to their going rate, as measured by CBS Sports average draft position (or ADP). Some may only be mild disappointments, but if the expectation is disappointment to any degree, I'm passing them over on Draft Day.
Unless, of course, they last longer than average, which happens from time to time. I do still rank all of these players, after all, so clearly there comes a point when I'd draft them. And with the number of drafts I do, I've occasionally encountered that point.
This is my second look at busts for 2017, so you may notice some carryovers from the first look. But I've added some names and subtracted some others to give, hopefully, a more complete and accurate representation of my fears and concerns.
Let's get to it.
The Newcomers
I was too cowardly to make this claim the first time around, but now seeing that Bogaerts is going in the third round on average in Rotisserie leagues, my conviction will no longer be contained.
Careful, guys. Just ... be careful. 
OK, so that's as far as I'm willing to take it for a premier shortstop prospect gone right. The talent is too palpable. The best-case outcome too probable.
It's a narrow margin for error this high on the draft board, though, and selecting Bogaerts ahead of mainstays like Robinson Cano, Jake Arrieta, Ryan Braun and Buster Posey would seem to disregard as much.
The truth is his peripherals didn't really support what he did last year -- a reality that's geting his Cy Young-winning teammate, Rick Porcello, buried in the starting pitcher rankings. But for some reason, it's rarely taken into account for 24-year-old shortstop.
They're in different stages of their development, I know, but consider that we've already seen the start of the correction for Bogaerts. He hit only .253 with a .729 OPS in the second half last year. And while you might say that's just a natural consequence of him hitting .329 in the first half, which no one is asking him to do now, understand that he still needed a .335 BABIP to achieve the .294 batting average he had between the first and second half.
That's not an outrageous number on its own, but it is high and especially high for a player with middling line-drive and hard-hit rates. It's basically all the same concerns Jean Segura has, only without the built-in discount.
I'm not saying Bogaerts can't perform like a third-rounder, but it would take continued power growth and/or a more concerted effort to steal bases. And that's more projecting than I'd like to do with a third-round pick.
Bust? How could Hernandez bust? He was terrible last year!
But darn it if people don't keep drafting him like he's good.
I suppose it can be confusing with Chris Archer, Zack Greinke and Dallas Keuchel all ranked among my top 25 starting pitchers. They were terrible last year, too, and Hernandez's track record is lengthier and even more impressive.
But in none of those cases is the ranking a blind allegiance to track record. In each case, I considered what went wrong for the pitcher and what it would take to turn him right again. And in Hernandez's case, the answer to that second question is daunting.
His average fastball velocity has declined little by little over the past few years, so last year's drop, while certainly more dramatic, was more or less in line with that. And that wasn't even his biggest problem. He didn't have the usual command of his pitches, sabotaging himself with walks for the first time in his career. His 3.8-per-nine-inning rate was more than double that from just two years earlier.
He did miss six weeks at one point with a strained calf, which you wouldn't think would impact the quality of his pitching, and sure enough, he wasn't any better when he returned. In fact, he performed even more in line with his peripherals in his final 15 starts, delivering a 4.48 ERA. For the year, he had a 4.63 FIP, up nearly a full run from 2015, which was itself up more than a run from 2014.
True, he'll only be 31 in April, but after beginning his major-league career at 19, his innings are really beginning to pile up. He has about 650 more than the 35-year-old Adam Wainwright, to put it in perspective.
Most damning of all is that he's working to reinvent himself this spring, heeding his coaches' advice to lead with the four-seamer so he can make better use of his secondary offerings, which seems like the sort of concession pitchers make to compensate for diminished stuff.
Maybe it'll work. Hernandez still has a plus changeup and a varied enough arsenal to survive in the low 90s, but it's just as possible he has had his CC Sabathia-level fall and will never be dominant again.
Which makes me sad for the owners who pass up Danny Duffy, Rich Hill, Steven Matz and James Paxton for him.
It's not that I liked Nunez the first time around. I just thought he was too obvious as the most out-of-nowhere of breakthroughs who, by the way, already came back down to earth with a .244 batting average and .654 OPS in the second half last year. But if he's going ahead of Masahiro Tanaka, Justin Upton, Evan Longoria and Anthony Rendon ... well, maybe it needs to be more obvious.
I sort of understand in Rotisserie leagues and actually wrote about his unusual standing in that format back in Feburary. In short, steals are so lacking in the middle rounds that to avoid relying on one-category specialists late, it's in your best interests to believe in him, regardless of how you actually feel.
I was reluctant to label him a bust for that reason -- basically, the world can't afford for him to bust -- but that was back when I thought you could grab him in Round 11 or later. In Round 9, with some of those players I mentioned still on the board, it's just not worth it.
Nunez could be a bust in the truest sense of the word. He was a light-hitting utility player through age 28, and even though he has always made contact at a high rate (which I guess is why Head-to-Head points owners like him), he has given little reason to believe he can sustain last year's home run and stolen base totals.
And beyond that, he may not get the chance. The Giants signed 29-year-old Jae-Gyun Hwang out of Korea, where he hit .330 with a .949 OPS last year, and he just so happens to play the same position as Nunez. While he may not win the job outright, he has performed well enough this spring to force a timeshare, and once that door is open, it becomes a matter of riding the hot hand, which certainly wasn't Nunez down the stretch last season. 
You could make the case Javier Baez is the most valuable bench player in baseball.
But he's still a bench player, and so to see him go ahead of actual starters -- and we're talking productive ones like Devon Travis, Logan Forsythe and Neil Walker -- is nothing short of outrageous.
Sure, he'll play more than most backups, but getting him in the lineup would mean resting one of Kyle Schwarber, Addison Russell, Ben Zobrist and Jason Heyward, which isn't something the Cubs will be compelled to do particularly often. Maybe between the four, Baez ends up starting four games a week, but so what? His per-game production would have to be elite for him to factor in that role, at least as far as mixed leagues are concerned.
And it isn't. Not even close, which is the most confounding part of where he's being drafted. Project last year's numbers over a full season, and it comes out to about 20 homers and 15 steals, which isn't bad at face value. But it would come with the sort of plate discipline that would severely limit his points-league production and potentially compromise his batting average in Rotisserie. With full-time at-bats, he'd be something like Marcus Semien, who had 27 homers and 10 steals last year, and even he's only getting drafted in Round 20.
Now, you could make the case that the 24-year-old Baez, being a former elite prospect, has more upside than the 26-year-old Semien, who has probably maxed out his potential, but the only way he'll realize that upside is with opportunity that he might not have.
Frankly, Brandon Drury and Jedd Gyroko have a clearer path to playing time, comparable versatility and a similar statistical profile to Baez, at least based on what we've seen from him so far. Only reason he's getting drafted 5-to-10 rounds ahead of them is because we saw him on TV last October.
The Holdovers
Brian Dozier
2B •
.268 BA, 42 HR, 18 SB, .886 OPS
Another year of calling Brian Dozier a bust. You think I'd know better than to grasp at that straw again.
But he of course only raised expectations with his performance last year, giving him a lower threshold for busting. As high as he's being drafted, it won't take much for him to let us down.
Dozier scares me because his 2016 breakout was entirely dependent on his late-season power surge. His 42 home runs put him one short of the record for a second baseman, and 23 of them came in the final two months.
Yeah, that's sustainable.
So if we agree with the fairly obvious premise that it isn't, where does that leave Dozier? He completely sold out for power last year. According to FanGraphs, he ranked third among qualifiers in fly-ball rate and first in pull percentage, and it came at the expense of his line-drive rate, which fell by one-third. As you might expect, his BABIP -- or batting average on batted balls that didn't leave the yard, to drive home the point -- was on the low side at .280, and it should have been worse, seeing as he's a low-BABIP player to begin with.
More home runs are great, but the tradeoff was more fly balls to left field, which are basically automatic outs. So if you don't think a 42-homer pace is one he can reasonably sustain and you believe in the basic tenets of BABIP regression, you can see how Dozier's batting average could plummet next year -- and we're talking beyond his usual .240 mark. That's when he was hitting more line drives, remember.
Granted, selling out for power to this extreme could make Dozier a reliable enough source of home runs to mask his deficiencies, but it could also send him the way of Dan Uggla. It's a dangerous game to play with such an early pick. There will be some home run regression, but how much? And what will the collateral damage be?
Myers came as close as any player other than Mike Trout to joining the 30-30 club in 2016, delivering the breakout season that was long overdue and that I for one can say I predicted.
So why am I swinging the other way? Some of the underlying numbers don't fill me with great confidence.
And that's what drafting Myers requires now: confidence. The cost is no longer just a 15th-round pick. It's at a point in the draft that could legitimately hurt you if it goes wrong.
As with every one of my bust picks, it's all about context. I could call Rick Porcello a bust if people were honestly drafting him like the second overall pitcher in Fantasy, where he placed last year, but they're not. So I'm cool with it.
Myers, though, is getting drafted alongside Freddie Freeman as a near-elite first baseman. He certainly could be. The upside hasn't at all changed, but then neither has the downside. His strikeout total still exceeded his walk total by about 100, giving him little chance of eclipsing the .259 batting average he put together last year. And any power slippage could send it the opposite direction.
Do we have reason to suspect power slippage? Well, suspecting it would be an overstatement, but fearing it? Yeah, I fear it. Only nine of his 28 homers came in the second half, when he slugged a paltry .381, and considering the first half was unfamiliar territory for him, you have to wonder if regression was at work.
And then you have to consider that he plays in a park that normally stifles power and in a lineup that's only other power threats are Hunter Renfroe, a rookie, and some guy named Ryan Schimpf. Shoot, forget the homers. What are the chances Myers has 99 runs and 94 RBI again?
And let's not even mention the injuries that marred his 2014 and 2015 seasons.
It all seems so fragile, like a teetering Jenga tower one nudge away from collapsing on itself. Myers doesn't have much to fall back on if he can't sustain a 25-homer pace, and I need some verification before just assuming he will, as his price tag demands.
"Bust" hints of disaster, of having the rug pulled out from under you and your dreams dashed by one wayward pick.
My concern with Christian Yelich isn't so severe. I'd be fine with him as a top-25 outfielder. It's just when he gets pushed into the top 15 -- alongside stalwarts like J.D. Martinez and Nelson Cruz -- that I have to pump the brakes a little.
The presumption, I think, coming off a 21-homer season wherein he more than doubled his previous career high and tripled his total from the previous season, is that he's only beginning his emergence as a power hitter at age 25. And at first glance, I'd agree with that logic, but a deeper look tells me he's not well equipped to match even last year's total.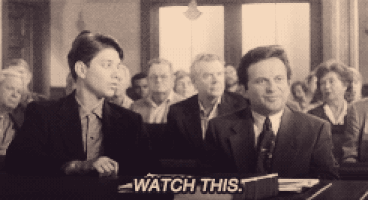 Here's where he ranked among all hitters in home run-to-fly ball ratio:
(data from FanGraphs)
You see there? It's like a who's who of home run leaders. Four of those players hit at least 40 last year, and the lowest aside from Yelich was Ryan Braun (30), who's much more established as a power hitter.
So why is it Yelich hit just a measly 21? Well, here's where he ranked in fly ball percentage:
That's sorted from the bottom, in case it wasn't obvious.
Hitting so few fly balls isn't inherently a bad thing. Fly balls that don't clear the fence yield the lowest batting average of any batted ball type (other than pop ups, which are sort of the same thing), and all the line drives and ground balls are part of the reason why Yelich is such a reliable source of batting average. But fly balls are also what turn into home runs, and the fewer Yelich hits, the more he has to hit really, really well just to achieve a modest 21.
How well? So well that they're leaving the yard at the same rate as the best sluggers in the game.
That's a big ask -- so big I'm not comfortable asking it of him a second straight year. Yelich is young enough that his batted-ball profile could still change and he could look to elevate the ball more. But that's too speculative of an outcome for the price tag.
Let's make it count this time.
Schwarber was on my bust list last year, but tearing up his knee in the second game of the year wasn't exactly what I had in mind. Now healthy again, as evidenced by his heroic World Series performance, he can rip Fantasy owners' hearts out the right way.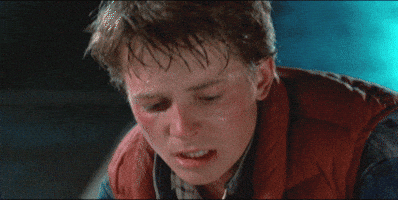 Gee, I must really hate him, huh?
No, he's a great hitter, a complete natural with the bat who has mashed every level of pitching since the Cubs took him fourth overall in the 2014 draft. And if they could use him the way they did in the World Series, as a DH, I might even classify him as a breakout.
But he's unfortunately trapped on an NL roster, one with unrivaled depth. With Jon Jay and Albert Almora planned to platoon in center field, Jason Heyward is confined to right, which means Ben Zobrist has to move back to second base, where postseason sensation Javier Baez still has a claim.
Who suffers the most? Baez, probably, and I've already mentioned him as a bust. But Schwarber might suffer the second-most. He hasn't shown he can hit left-handed pitchers yet, batting .143 (8 for 56) so far in the majors. Might the Cubs use that as an excuse to mix and match?
OK, so let's say he gets part-time at-bats. What catcher doesn't?
Uh ... check the eligibility again there. In standard CBS Sports leagues, Schwarber is outfield-only to begin 2017. Now, he only has to make five appearances at catcher to regain eligibility there, but seeing as he wasn't a defensive standout anyway, is no longer the catcher of the future with Willson Contreras in the mix and, again, just had major knee surgery, I wouldn't count on it. The Cubs have already designated him their third catcher. He may get some late-inning appearances there just to keep his bat in the lineup, but with what sort of frequency?
Maybe Schwarber gets those five games by the end of April and this whole point is moot, but maybe he gets none at all. If you invest a sixth- or seventh-round pick in an outfielder who's struggling to play more than five times a week, you'll be feeling like it's 2016 all over again.
The Royals are in a tough spot after missing the playoffs last year. They spent years building themselves up to a point of contention, but with their nucleus approaching free agency, they had to decide this offseason whether to go for it or trade their best players for controllable talent.
And so they traded away the most instrumental figure in their 2015 world championship ... and then signed their burgeoning ace to a long-term deal.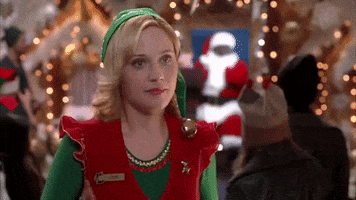 Mixed messages, huh?
I think the return they got for Davis is telling. Again, this was the game's preeminent lock-down reliever -- the Andrew Miller of two years ago -- and at a time when the industry is beginning to recognize the value of that player, handing out record deals to Aroldis Chapman and Mark Melancon. The best he can fetch in a trade is an in-the-way ex-prospect who hasn't hit well enough to justify his suspect defense in a corner outfield spot.
That's not to say Jorge Soler couldn't come around still, but knowing what front office types value in today's game, you have to admit these two pieces don't match up.
So what's the equalizer? Davis' impending free agency? That probably had something to do with it, but seeing as the Cubs just forfeited their best prospect, Gleyber Torres, for two months of Chapman, who was also an impending free agent, I'd say there was more to it than that -- you know, something like those two DL stints Davis served for a strained forearm last year.
Forearm problems are often a precursor to elbow problems, and elbow problems are often a precursor to surgery, extended absence, career derailment, etc. It doesn't always play out that way, of course, but seeing as Davis' issues seemed to impact his effectiveness, giving him his worst strikeout rate in four seasons as a full-time reliever and shaving a mile per hour off his fastball, caution is warranted.
And the Cubs seemed to exercise caution with this move, giving up a player they won't really miss. So did the Royals, taking a better-safe-than-sorry approach to a player they were likely to lose in the offseason anyway.
Both can live with the results, whatever they are, but if you were to invest in Davis like he's on the level of Chapman and Melancon, could you?
Every other year, it seems, I identify Kinsler as a potential bust. He just won't go away.
But this is the year it finally happens. I can feel it.
The trend that fuels my inner pessimist was more pronounced than ever in 2016, his swinging strike percentage rising for the third straight year to a career-worst 6.6 and his strikeout rate swelling as a result. His total of 115 was a career high by 25, for goodness' sake, but it was disguised by the fact he hit 28 home runs, his most in five years and as many as in the previous two years combined.
But no part of his batted-ball profile changed for the better, so I don't think his swing is any more geared for power at age 34. I just think he benefited from typical baseball randomness. An escalating strikeout rate, on the other hand, is something that comes with age, and 34 is especially old for a middle infielder.
So what's the impact? Well, less contact means fewer hits. Turn 17 of Kinsler's 28 home runs into fly-ball outs, giving him the 11 he hit in 2015, and he's only a .261 hitter.
In past years, you might have been able to counter with "well, it's a fine theory, but there's only so many second basemen capable of doing what he does." But have you checked out the rankings this year? With the resurgence of Dustin Pedroia, the return of Dee Gordon and the rise of Rougned Odor and DJ LeMahieu, second base is deep, especially in mid-range bats like Kinsler's. You don't need to pay up for that level of production.
Now, if Kinsler himself was the one sliding in drafts, I could understand banking on him to hang on one more year, but he's often the second or third of that group to go off the board, sometimes as early as Round 6.
Oh, how people love this guy.
I guess it's the strikeouts, but you know those aren't everything. Otherwise, you'd be drafting Robbie Ray 10 rounds earlier.
That said, strikeouts are the most important thing, perhaps even the single greatest determinant of a pitcher's upside. But as with most of the players on this list, Salazar's upside isn't in question.
It's his downside that's being overlooked. We saw it on full display over the final three months last year -- and quite predictably, I might add.
His ADP may be a case of hot-start hangover, where a Fantasy owner's perception of a player is defined by the period when he was paying the most attention -- i.e., the start of a new season -- but it's no wonder Salazar couldn't sustain the 2.22 ERA from his first 15 starts. He issued 4.1 walks per nine innings during that stretch. His fly-ball rate suggested more home runs would come, and they did, fast and furious, many of the two- and three-run variety with all those walks. Salazar's rate of 2.0 homers per nine innings over the final three months would have ranked dead last over the full season.
And it was hardly out of character for him. He has ranked among the most homer-prone pitchers each of his first three years in the big leagues. Maybe he could overcome it with stellar control, but his is anything but. His 4.1 walks per nine would have placed him in the bottom five among qualifiers. Generally speaking, pitchers who fall short on two of three FIP measurements -- strikeout rate being the other -- don't produce low ERAs.
Yes, Salazar had that one year, 2015, when everything broke right for him, and yes, it was pretty special on a per-inning basis. But that's another issue. He's small in stature, listed at 6-feet, 190 pounds, and tends to pile up pitches between the strikeouts and walks. Can we ever trust him to take on an ace workload?
If you're drafting him as your third starting pitcher, I supposed you don't need him to do that, but some pitchers drafted even lower than Salazar to me have a clearer path to greatness, such as Aaron Nola, Sean Manaea and James Paxton.
Fulmer did a lot of things right in capturing AL Rookie of the Year last year. He put together a 3.06 ERA and developed a third pitch -- specifically, a changeup -- that allowed him to latch on as a starter. The problem is he wasn't dominant.
Forget about run prevention for a minute. A little Sabermetrics 101: What's the key to a pitcher's success? Recording outs. And what's the surest way of recording an out? Keeping the hitter from putting the ball in play.
Fulmer failed in that regard. In fact, his 7.5 strikeouts per nine innings ranked down there with Tom Koehler and Zach Davies, and that's the optimistic way to look at it. His rate dropped to 6.6 -- more like R.A. Dickey territory -- in the second half, after the league had gotten a good look at his changeup.
Fulmer's success depended on a .268 BABIP, which would have ranked among the 20 lowest if he had the innings to qualify. Some pitchers are geared for a low BABIP, but they're generally extreme ground-ball generators who allow mostly weak contact. Fulmer isn't terrible at either of these things, but he isn't a standout either.
He got lucky, in other words, and I'm sure some will bristle at the thought, pointing to his top prospect pedigree and 98-mph fastball. I don't mean to say he's not talented, and maybe with another year of learning to sequence his pitches and review scouting reports, the strikeout rate will catch up to the stuff, as happened early in Justin Verlander's career.
But if he picks up in 2017 where he left off in 2016, I would expect worse results overall. I don't know that the difference in price between him and, say, Jameson Taillon is entirely justified.
Hosmer suffers from the same problem as Christian Yelich. It's not as exaggerated, but his career-high 25 homers look less like an age-26 power breakthrough when you consider he hit only 25 despite a home run-to-fly ball ratio that ranked with some of the elite power hitters in the game -- Mark Trumbo, Miguel Cabrera, Edwin Encarnacion, etc.
He just doesn't elevate the ball, and especially playing in a pitcher's park, the odds of that many of his elevated balls leaving the park again seems pretty small.
But he's not going as early as Yelich. Even if he regresses to 17 home runs or so, won't he still justify his Round 10 price tag? Well ...
The real problem for Hosmer is that he doesn't have the safety net Yelich has. He's not an elite line-drive hitter -- not even a particularly good one, really -- and so you can't just assume he'll hit for average. He didn't last year, after all, and though his .266 mark was his lowest in four seasons, he ended the year on a down note, batting .225 in the second half.
The worst-case scenario is him going the way of Jason Heyward, who had a little power success in 2012, subconsciously altered his swing and then started chopping everything to second base. The more likely one is that you draft Hosmer as your starting first baseman, thinking he can hang with the Freddie Freemans and Jose Abreus, and he comes closer to performing like Brandon Belt.
Then again, Belt actually ranked two spots ahead of Hosmer in Head-to-Head leagues last year -- 13th to 15th -- and that was with Hosmer setting a career high in home runs. So maybe C.J. Cron would be the better comparison. Yeah, that's who you're possibly drafting.
To compete at a position where six hitters are expected to have early-round numbers and 11 players are capable of it, you need better than that. In Round 10 especially, it seems like a panic pick.
With his luscious locks and flashy defense, Crawford gets plenty of face time whenever the Giants advance to the World Series, which we all know is disproportionately often. But unfortunately, it may have inflated our perception of him a bit.
Don't get me wrong: He was great in 2015. A 21-homer shortstop is a precious thing and deserves to be treated as such. But when he regresses to 12 the following year, it leads to some questions, namely which Brandon Crawford is the real Brandon Crawford.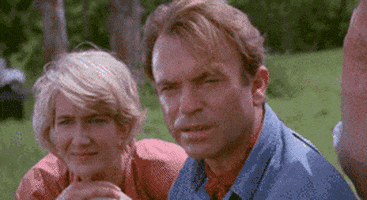 We had never seen him hit 20 or even 12 home runs prior to 2015 and had no reason to believe he would, but a lot of the underlying numbers supported it as it was happening. So was he hitting the ball the same last year and just not getting the same results?
Average Fly-Ball Distance
| | |
| --- | --- |
| 2016 | 287.63 |
| 2015 | 305.84 |
| 2014 | 278.22 |
| 2013 | 271.14 |
| 2012 | 267.23 |
(data from Baseball Heat Maps)
Hmm. That 2015 season looks like the outlier there.
Home Run-to-Fly Ball Ratio
| | |
| --- | --- |
| 2016 | 7.5 |
| 2015 | 16.2 |
| 2014 | 6.5 |
| 2013 | 7.0 |
| 2012 | 3.9 |
(data from FanGraphs)
Looks like it there, too.
All the underlying numbers that contributed to Crawford's success in 2015 reverted to their previous standards last year, which would seem to suggest his power surge was nothing more than a one-year blip.
That's not to say Crawford is useless -- he's good for a dozen homers or so -- but he doesn't stand out peripherally and isn't a base-stealer. He's a middling offensive player, and in the past, that would have made him still startable at shortstop. But with players like Corey Seager, Carlos Correa, Xander Bogaerts and Francisco Lindor emerging the past couple years, the position is as deep as ever.
I'm not sure Crawford even needs to be drafted.
Drew Pomeranz
SP •
3.32 ERA, 1.18 WHIP, 3.4 BB/9, 9.8 K/9
A left-handed fly-ball pitcher at Fenway Park? What could go wrong?
A lot, actually, as Dave Dombrowski probably could have surmised from David Price's first season there. But he dealt Boston's best pitching prospect for Pomeranz anyway, putting them now in a bit of a bind.
But you don't need to be. It was one thing when Pomeranz was the middle reliever with the top prospect pedigree and just needed the chance. But now that he's a known entity and somewhat in demand on Draft Day, he deserves a higher level of discernment.
And I don't see much to get excited about.
The strikeout rate is above average, and missing bats is the best thing a pitcher can do for himself. But he's not a particularly good control pitcher, and the home runs -- my gosh, the home runs. His FIP during his time with the Red Sox says his 4.59 ERA is exactly what it should have been. Even with a great offense behind him, that's not an impact player in Fantasy.
But here's the kicker: You know how I said the Red Sox are in a bind? Yeah, too many cooks in the kitchen. The David Price injury may buy Pomeranz some time at the beginning of the year, but with Chris Sale in the mix, somebody will have to go, and provided Steven Wright is healthy, it'll come down to Pomeranz and Eduardo Rodriguez, an up-and-coming 23-year-old who ended last year with a 3.30 ERA, 1.05 WHIP and 9.6 strikeouts per nine innings in 11 starts while Pomeranz was stinking up the joint.
Seeing as Pomeranz's best work has come as a reliever, I think we all know where this is headed.
The Dropouts
Adam Duvall
LF •
.241 BA, 33 HR, 41 BB, 164 K
Duvall is in the same boat as Brian Dozier, only he doesn't have history to cling to if it capsizes.
While Dozier ranked third and first respectively in fly-ball rate and pull percentage, Duvall ranked seventh and eighth, also completely selling out for power. So his .275 BABIP (and the .241 batting average that went with it) is pretty much par for the course.
But what's subpar? What does Duvall's floor look like?
He's a free-swinger. Doesn't walk at all. It's a profile that's vulnerable to nasty slumps, and if he has a six-week stretch at the start of the season where he hits .180, even the rebuilding Reds might pull the plug.
After all, he's 28. It's not like he's a major part of their rebuilding effort. He was a nice scrap-heap find last year but lacks the top prospect pedigree that would give him leeway. And given that lack of pedigree, it's possible major-league pitchers simply caught up to him.
Things could go very wrong here, and I'm not sure the possibility of 30 homers (and absolutely nothing else) is worth it. Maybe with a late-round pick in a Rotisserie league, if you need to play catchup in that category, you could justify it, but right now his consensus ranking on FantasyPros.com puts him ahead of the peripherally impressive and shortstop-eligible Aledmys Diaz, which is absolute insanity.
Reason for removal: Duvall is a true bust candidate and not just a potential disappointment like Bogaerts and Yelich, so I liked having him on the list. But the fact of the matter is you won't find too many verified 30-homer guys as late as Round 14. If by that stage of the draft, you're looking to make up ground in that category, Duvall may well be your best bet, regardless of the risk. And if he does bust, it's no real loss considering the investment.