All you need to know: MLB news and rumors roundup for Dec. 16
Monday saw some action on the hot stove front, so let's do our nightly recap of the essentials.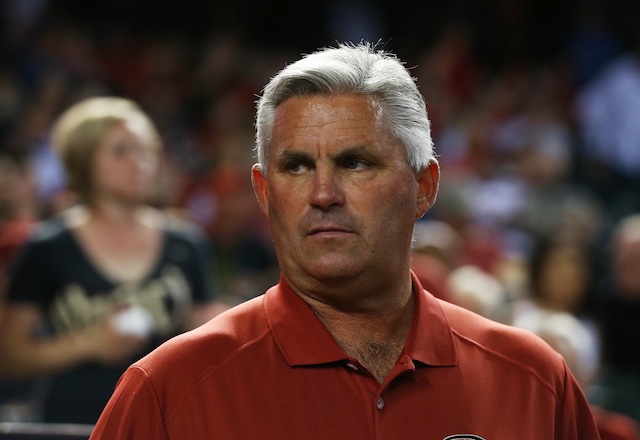 MORE: FA tracker: position players | FA tracker: pitchers
The offseason marches on, and Monday brought us some hot stove goings-on. So let's recap all you need to know for Dec. 16 ...
SIGNINGS & AGREEMENTS
- MLB, NBP: First and foremost, MLB and Nippon Professional Baseball (NPB) formally agreed to a new posting system for free agents making the leap from Japan to the U.S. The new structure limits posting fees to $20 million and affords the player in question the potential to negotiate with multiple teams. We'll find out soon enough whether coveted right-hander Masahiro Tanaka is posted under the new agreement. 
- Astros: Agreed to terms with reliever Matt Albers on a one-year, $2.45-million contract. 
- Braves: Agreed to terms with RHP Gavin Floyd on a one-year, $4-million deal ... Avoided arbitration with RHP Brandon Beachy by signing him to a one-year, $1.45-million contract.
- Cubs: Signed lefty reliever Wesley Wright to a one-year deal worth $1.425 million. 
- Dodgers: Have agreed to terms with lefty reliever J.P. Howell to a two-year contract plus an option. The deal will pay him $11.25 million guaranteed, and it also includes a vesting option for 2016. 
- Indians: Signed reliever/closer John Axford to a one-year, $4.5-million contract ... Signed RHP Shaun Marcum to a minor-league deal.
TRADES
- Diamondbacks/White Sox: Arizona agreed to send top position prospect Matt Davidson to Chicago in exchange for reliever/closer Addison Reed. 
RUMORS & SPECULATION
- Cubs: Have interest in signing veteran lefty Jonathan Sanchez. (Mark Gonzales, Chicago Tribune)
- Diamondbacks: Still want to add a starting pitcher but are likely to try to find one on the free agent market rather than through trade. (Ken Rosenthal via Twitter) ... The D-backs are intent on signing 3B Eric Chavez. (Jesse Sanchez via Twitter)
- Orioles: The O's are considering adding a vesting option to their two-year offer to closer Grant Balfour, who wants a third year guaranteed. (Roch Kubatko via Twitter)
- Phillies: Are willing to trade SS Jimmy Rollins. Rollins, however, has a full no-trade clause. (Buster Olney via Twitter)
- Yankees: CBSSports.com's Jon Heyman reports that the Yanks have interest in Mark Reynolds, Michael Young and Brian Roberts. 
Get 15 percent off any order of more than $75 at CBS Sports Shop

Get your sports fans something that they'll wear all year

No, you're not imagining things. This MLB offseason has been very slow compared to the last...
Francesa will retire from radio next month, so he'll have plenty of free time next summer

The Twins need help in the rotation, and they may look to the trade market to find arms

Here are the bullet-points of what went down Tuesday regarding MLB and the Braves' punishm...