I love Rob Gronkowski. Almost as much as he loves the number 69, which is saying a lot. Of course, Gronkowski loves a bunch of other things, like alcohol, dancing, partying, hosting his own party cruises, chugging alcohol, scoring touchdowns, and spiking the football super hard after touchdowns. But he also loves the number 69.
And I love Gronkowski. Mainly because he's part football player, part party boy, part stereotypical jock, a seemingly nice dude, and an unstoppable touchdown machine. If we could create the perfect player with Madden and import him into the NFL to play for our favorite team, we'd create something that looks like Gronkowski. He's perfect.
In 85 career regular-season games, Gronkowski has caught 397 passes for 5,930 yards, and 68 total touchdowns, which means he's averaging 4.67 catches, 69.76 receiving yards, and 0.8 touchdowns per game. I hope you didn't miss the part where I wrote Gronk is averaging SIXTY-NINE receiving yards per game in his career.
That's nuts.
Which brings me to the topic of this article. Gronkowski -- known as Gronk, which is how I'll refer to him from here on out -- scored his 68th touchdown from scrimmage Sunday. So, the next time he scores a touchdown, he'll break Stanley Morgan's record for the most touchdowns in the history of the New England Patriots. More importantly, his next touchdown will be the 69th touchdown of his career. Gronk, like all of us, has been looking forward to this moment for quite some time.
So, in honor of Gronk, his love of the number 69, and his 69th career touchdown, let's run through the top 69 moments of his career -- both on and, perhaps more importantly, off the field.
69. That time he scored his first career touchdown on his first career target.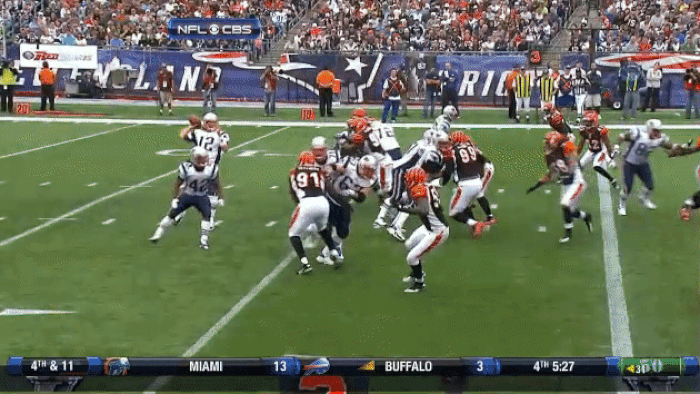 That should look familiar. Some more examples of Gronk using his size in the red zone are coming.
68. That time he chugged Fireball at the Super Bowl parade.
67. That time he judged a bikini contest.
66. That time he hosted a party cruise and 1,500 people unwittingly got stuck on board.
John Breech has more:
The Boston Globe put together a full write-up of the cruise, which you can read here, and in that story, the Globe notes that not everyone on the ship was there for the Gronk Cruise.

The Norwegian Pearl can hold up to 2,300 passengers and since only 700 were on board for the Gronk Cruise, that means there were another 1,600 who booked their trip not knowing that Gronk and his hundreds of friends were going to be there drinking as much alcohol as humanly possible.
65. That time he explained why he drinks vodka-waters.
"My drink is usually vodka with water because it gets you hydrated and drunk at the same time," he said.
64. That time he explained why he doesn't like beer.
"That tastes weird," Gronk said. He added that he "sometimes" drinks beer, "depending on the mood." He then outlined a scenario that could get him to drink a beer. It involved a keg stand.
63. That time he claimed he doesn't drink alcohol often.
He drinks "not that often. Maybe once or twice a week -- depending. During the season, barely ever. Offseason, you get your workouts in, you do what you got to do, and then you can go have some drinks."
62. That time he killed the Steelers on opening day in 2015.
The Steelers had all offseason to prepare for the Patriots and they somehow forgot to account for Gronk in the red zone -- on three separate occasions.
Think you can tackle Gronk in the open field? Try again next time.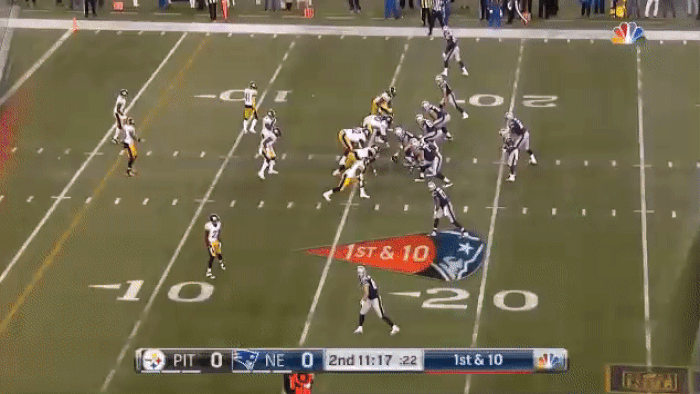 Think he's going to stay in to run block? Think again.
Think you can cover him with a linebacker? Hahahahaha.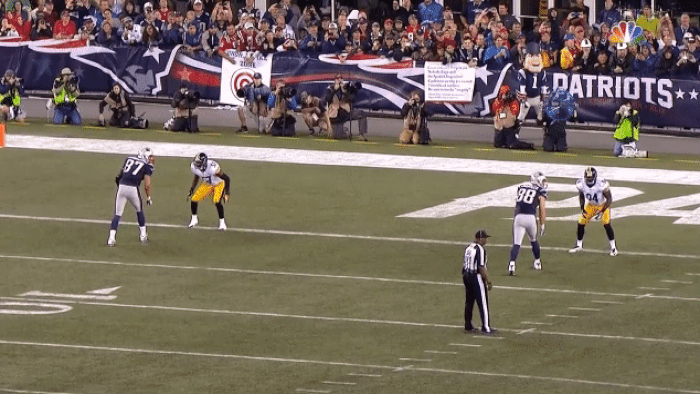 And that's how the 2015 NFL season began.
61. That time he hung out with BiBi Jones, a former porn star.
60. That other time he scored a hat-trick against the Steelers. As a rookie.
It's tradition. In five games against the Steelers, he's scored eight touchdowns.
59. That time he trash talked everyone's favorite linebacker, Vontaze Burfict.
58. That time he boxed out Brian Urlacher.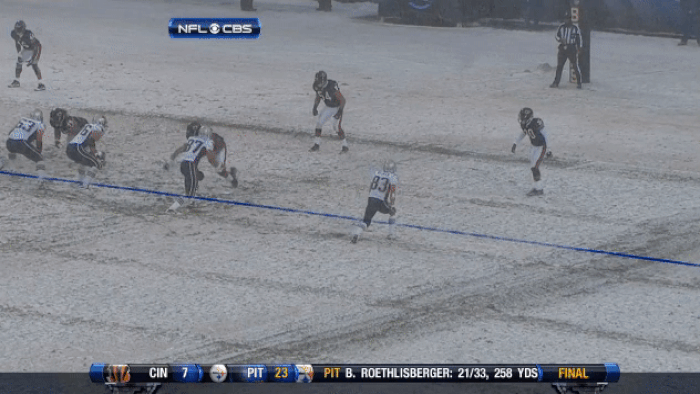 57. That time he burned K.J. Wright for a Super Bowl touchdown.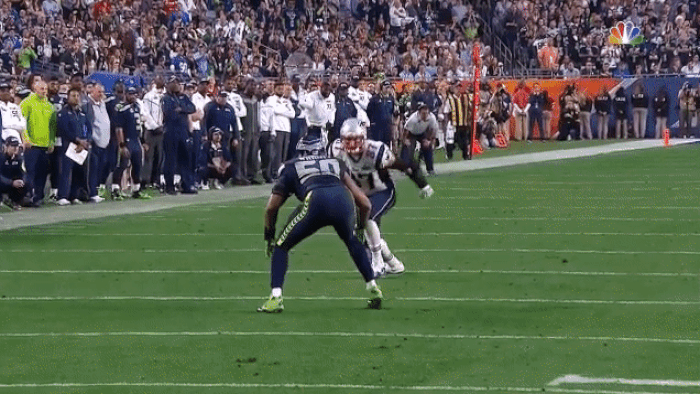 56. That time he created an Instagram.
55. That time he actually said, "Yo Soy Fiesta."
54. That time someone wrote a piece of erotica about him.
53. That time he read a portion of the erotica on "Jimmy Kimmel Live."
52. That time he said the last book he read was called "A Mockingbird to Remember"
Yes, he actually combined the movie, "A Walk to Remember" with the novel, "To Kill a Mockingbird." He really is that perfect.
51. That time he pretended to read.
50. That time he pretended to be a member of the police.
49. That time he referenced being drunk on ESPN.
48. That time he actually said "it was very neat."
47. That time his rant about the grammar police included a typo.
Y'all.*
46. That time he was a Zumba instructor.
45. That time he talked about Tim Tebow.
44. That time he ended the Tebow miracle season with three touchdowns in the playoffs.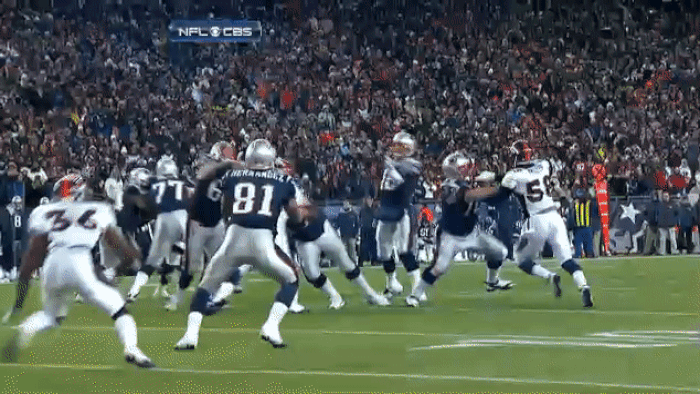 The other two also came in the first half. Gronk wasn't messing around.
43. That time he danced onstage with Flo Rida.
42. That time he played dodgeball on an ice rink.
41. That time a TV interview got weird.
40. That time he brushed Byron Jones away like a fly.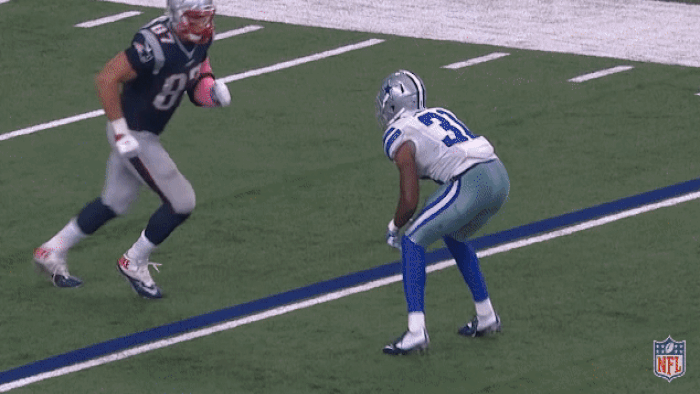 39. That time he twerked in Miami.
38. That time he twerked at a Clippers game.
37. That time he flexed at reporters instead of answering their questions.
36. That time Young Gronk smashed a piñata.
35. That time he hung out with a cute dog.
34. All those times he spiked stuff.
33. That time he rapped he was looking for "chicks as hot as crocodiles."
32. That time Bill Belichick let him throw the ball and it ended with an interception.
31. That time he almost got naked on a magazine cover.
30. That time he roasted the Colts defense.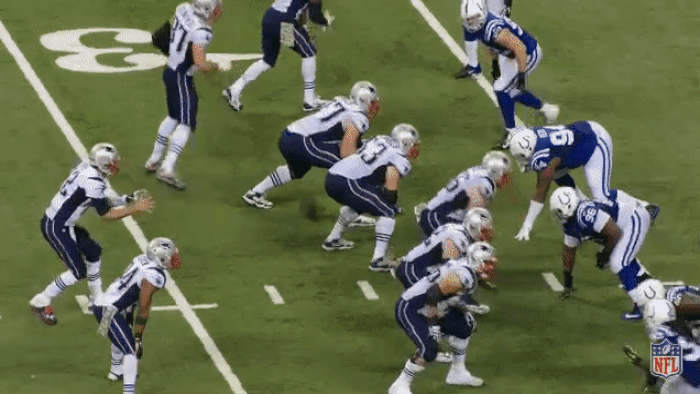 "How the f--- did I do that? I don't even know how I did that," is what he said when he made his way back to the sidelines.
29. That time Bill Belichick called him a "coach's dream."
28. That time he rebounded from a torn ACL with a 82-catch, 1,124-yard, 12-touchdown year.
27. That time he needed only one hand against the Broncos.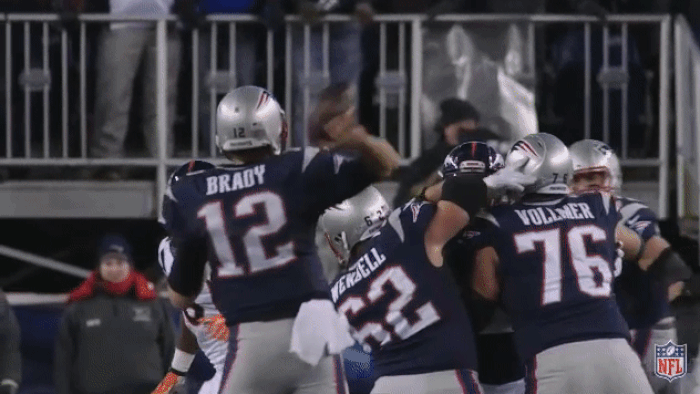 Tom Brady responded by saying, "How the f--- did you catch that?"
26. That time he successfully blocked Von Miller while Aqib Talib spent the entire play watching him.
Brady hit Danny Amendola for a decent chunk of yards.
25. That time he scored a "rushing" touchdown.
24. That time he announced his arrival in 2016 with this.
23. That time he single-handedly killed the Chiefs with two touchdowns in the playoffs.
22. That time he delivered a couch.
21. That time he hung out with Beast Mode and played video games.
20. That time he burned Julian Edelman on Instagram.
19. That time he gave Tinder advice.
18. That time he revealed just how smart of a football player he is.
Via the Monday Morning Quarterback's Andy Benoit:
"When I first get out wide, I see what type of defender is on me. If it's a linebacker or safety, you know right there it's man coverage. If it's a corner, you know it's going to be mostly zone, because the corner is just staying out there in that zone area that he had already. [Depending on if it's] man or zone, you can possibly have a different route."

The chess match doesn't stop here. What matters next is how wide Gronkowski is split out all alone on that weak side.

Let's say you're running a post route. If you're lined up "all the way out, you have to get inside the DB off the line," Gronkowski explains. "You also have to see where the safeties are playing. If they're far away, you have to keep your route skinny." Now, instead of being wide, say you're flexed just a few yards outside the offensive tackle. Here, "you have more field to work with. So if it's a post route from inside, you can possibly stem it a little outside now."
17. That time he single-handedly saved the Patriots against the Broncos.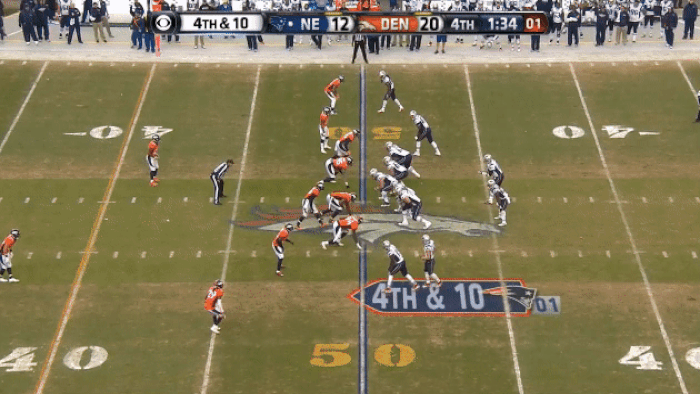 16. That time he single-handedly saved the Patriots against the Broncos, again.
15. That time he really admired Martellus Bennett.
Gronk cannot believe Marty B. actually loves to read. Mark Daniels of the Providence Journal has more:
"Just about creativity. How he reads books," Gronkowski said. "I was just thinking, everyone that reads books says they love reading books. It got me thinking that I want to go down that path. It feels like it keeps your mind rolling with ideas. That's great to have.

"It's neat. He's always thinking. His mind is always thinking. He's a very intellectual guy, that's very creative and smart. If you need any ideas, you just ask him and boom, he'll come up with it. You'll be like, 'Damn, that's right.'"
National treasure.
14. That time he talked about scrambled eggs.
13. That time he was a farting Lyft driver.
12. This photo.
11. That time he handed out free ice cream in downtown Boston.
10. That time he said, "Dude I got some goose you want some?" to a cop.
9. That time he ran all over the Bears.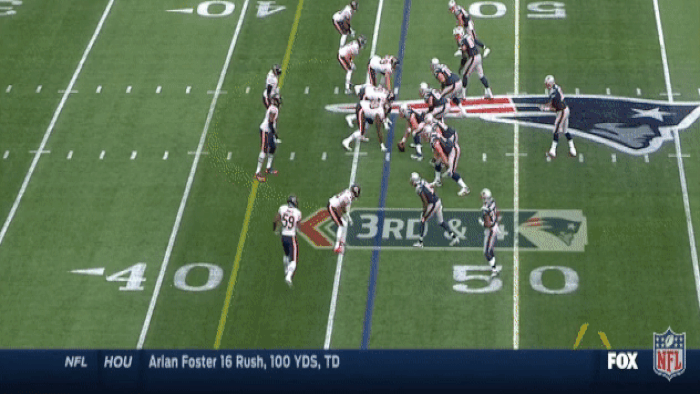 Jay Cutler's face says it all, really.
Someone give him a cigarette.
8. That time he carried Marcus Gilchrist.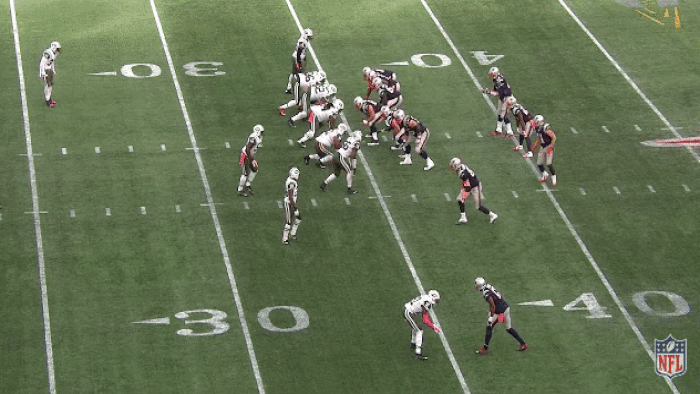 7. That time he carried Marcus Gilchrist, again.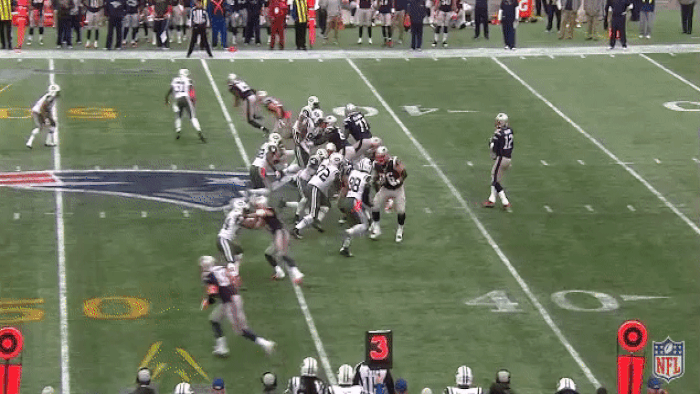 6. That time he scared Rex Ryan.
5. That time he scored his 68th career touchdown.
Brady hitting Gronk up the seam?
Sign me up 68 more times.
4. That time he briefly changed his jersey number to 69.
3. That time he tried not to laugh at the number 69.
2. That time he talked about his 69th career touchdown.
Gronk forever.
1. His 69th career touchdown.
I can't wait.