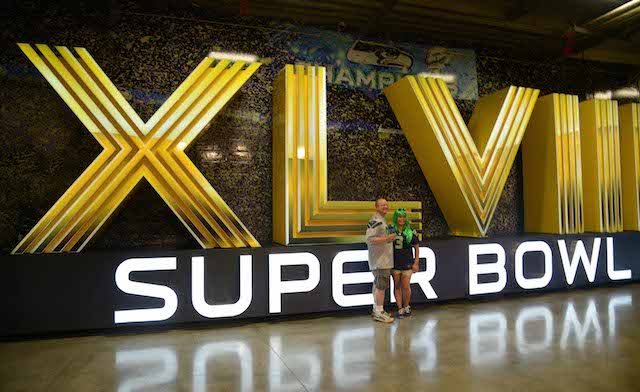 The NFL makes a lot of demands on any city that wants to host a Super Bowl.
For instance, any city that bids on hosting the game has to agree to let the league control "100 percent of the revenues from all ticket sales" including "ticket sales in all suites."
The NFL also demands exclusive, cost-free use of 35,000 parking spaces for the game. Plus, team hotels must agree to televise NFL Network for one year leading up to the Super Bowl.
Now we can add at least one more demand to the list: According to the Sports Business Journal, NFL owners made a vote last week that will require Super Bowl host teams to play a home game in London.
Under the new rule, teams will be required to give up one home game over a five-year period.
It's not clear when the rule will take effect, but if it were enacted next season, it would mean the 49ers would have to play a London 'home' game sometime over the next five years because their home stadium is hosting Super Bowl 50. More likely though, the London rule won't affect any team or city until the next Super Bowl is awarded.
The NFL is also adding a financial benefit to being the "home" team in London. Any team willing to host a game in England will get paid an additional $1 million on top of the lost revenues that teams currently get.
The NFL scheduled three games in London for 2014. The Raiders played "host" to the Dolphins in Week 4. The home teams for the two other games are the Falcons in Week 8 and the Jaguars in Week 10.