Did the NFL Draft change the thinking about the top teams in the NFL?
Not really.
Most top teams use the draft to fill in holes, prepare for the future, and maybe hit on a starter or two for next season.
The New England Patriots drafted a bunch of defensive linemen early to help fortify a unit in need of assistance, helping to keep them as the best team in the league and atop my post-draft Power Rankings.
What has changed is some of the middle and bottom teams in these rankings. Those teams move up with good drafts. A few doing so were the Jacksonville Jaguars, Minnesota Vikings and Miami Dolphins.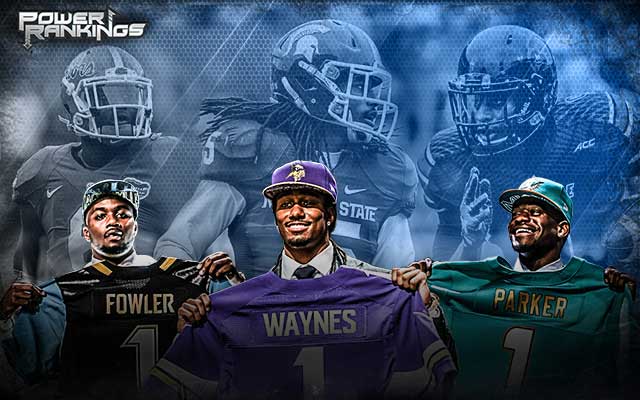 That's not to say any of them are sure to make the playoffs -- Jacksonville likely won't -- but the wild-card race isn't out of the question for any of them. That's what good drafting can do for a bad team.
With minicamps upon us, and training camps only two (or so) months away, the top of the league is pretty easy to figure out. What isn't easy is to identify are the two or three teams who could make the big leap.
These post-draft Power Rankings might offer a hint.