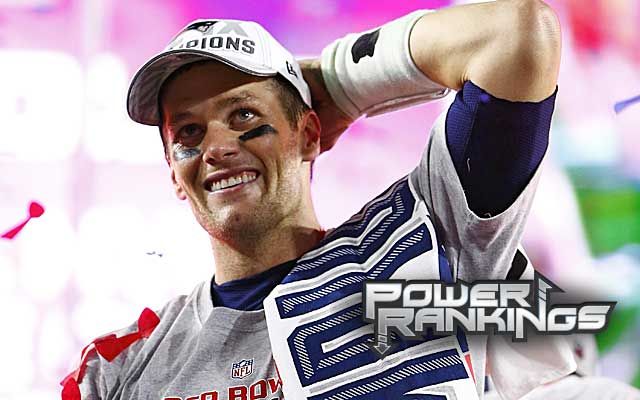 The end of the NFL season is such a deflating time -- no pun intended.
We go for six months anticipating every Thursday, Sunday and Monday, and then it's gone, over, finished and we all have the same feeling.
Now what?
Then you look at the calendar and realize the NFL Combine begins in Indianapolis in two weeks.
Two weeks?
The NFL has truly become a year-round business, staying in the news cycle on a constant basis, which they know and love -- even if the bad news sometimes overshadows the actual game on the field.
But even through the litany of issues this season, including the Ray Rice domestic-violence mess, Deflategate and officiating disasters, the league remains king because all fans really want to do is watch the games.
The ratings for Sunday's Super Bowl XLIX were the best ever, as the New England Patriots' dramatic 28-24 victory over the Seattle Seahawks held people's attention all the way to the end.
The Patriots won their fourth Super Bowl in the Tom Brady-Bill Belichick era, cementing that duo as perhaps the greatest coach-quarterback combo in history. Even with Brady turning 38 this year, there is nothing to make us believe he is close to being done, even if that became a narrative early last season.
The Patriots close my final Power Rankings in the top spot, which they earned by rallying to beat Seattle. The question is will they be there when I do these periodically throughout the year?
For now, it's time to dive into the draft. The combine is right in front of us and Super Bowl 50, which will be a CBS extravaganza, is a year away.