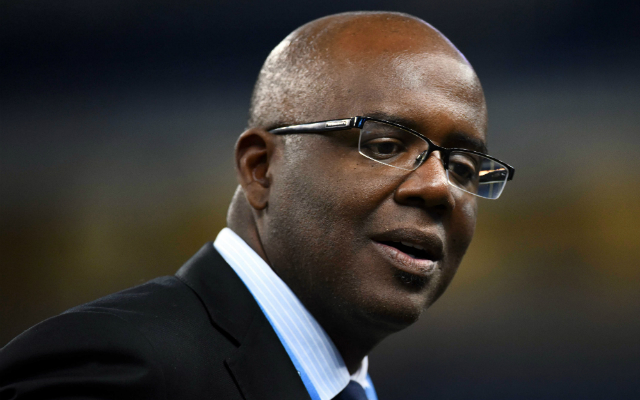 John Wooten, chairman of the Fritz Pollard Alliance, which is charged with improving the diversity among NFL management and coaching positions, is officially endorsing eight candidates for general manager openings in 2016, sources said, and reaching out to NFL teams on their behalf. The league continues to have difficulty reaching a degree of diversity in its highest reaches that comes close to resembling the breakdown of its rosters, and Wooten has made it his vocation to try to prepare and promote deserving candidates for those positions.
The coalition works across the board to promote diversity within the sport and has a wide reach, and while the scope of its mission goes beyond any particular group of individuals, Wooten is championing eight front office execs formally for NFL openings. That list includes Martin Mayhew, who had a roughly two-decade run in Detroit culminating in a stint as general manager prior to being let go last month as part of a large purge throughout the organization. Sheldon White, another longtime Lions exec who took over as interim general manager following Mayhew's departure, is also included.
Steelers director of football administration Omar Khan, who oversees the team's negotiations and salary cap and assists general manager Kevin Colbert in evaluations and acquisitions, is on the list as well, and he has been a finalist for several general manager jobs in recent years.
Jimmy Raye III, who comes from a distinguished football family and followed a strong stint with the Chargers front office with a move to the Colts to serve as their VP of football operations, is included, as well as Morocco Brown, who was very well regarded during his time in Chicago and Washington and is currently the Browns VP of player personnel. Marc Ross, the Giants VP of player evaluation who has a deep college scouting background, has been a mainstay on the list. The Dolphins' Chris Grier (director, college scouting) who was a candidate for the Jets' opening a year ago, and Will McClay, the Cowboys' assistant director of player personnel who also has pro coaching experience, are also on the list.