NFL training camps: Lesser-known rookies ready to contribute
Late-round picks like Zach Mettenberger, Lorenzo Taliaferro and Bruce Ellington appear to be gems all successful teams find among their rookies.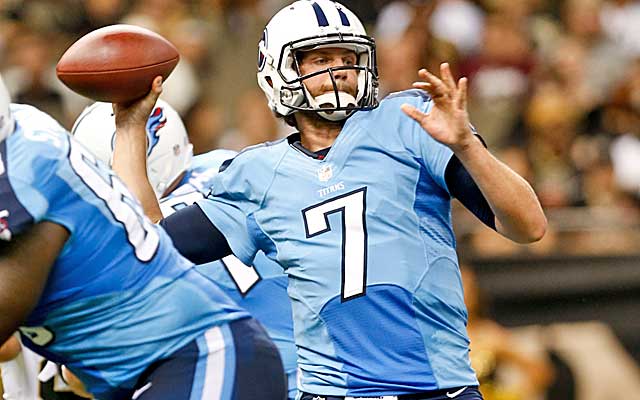 While touring NFL camps, I kept an eye on one of the most important things every team needs -- late-round draftees who can play right away. In the age of fewer high-salaried stars, teams desperately need late-rounders and undrafted rookie free agents who can offset big salaries.
The champion Seahawks had seven undrafted rookie free agents, three sixth-round picks and two seventh-rounders on their Super Bowl roster -- 12 players who faced long odds of even making a team, let alone the best team. Five were starters or important role players, none more notable than Super Bowl MVP Malcolm Smith, one of those seventh-rounders.
When Byron Maxwell, Jeremy Lane, J.R. Sweezy, Michael Bowie, Malcolm Smith, Doug Baldwin, Jermaine Kearse, Alvin Bailey, Lemuel Jeanpierre, DeShawn Snead, Benson Mayowa and Mike Morgan were in their first summer camps with the Seahawks, no one gave them a thought or mentioned how good they may become. But they all found their way to the 53-man roster for the Super Bowl.
With that in mind, here are the undrafted free agents and sixth- and seventh-round athletes I saw on my camp tour who impressed me most. I also took note of three fifth-rounders and five fourth-round players who made a favorable impression.
Undrafted free agents
1. Seahawks LB Brock Coyle: The middle linebacker from Montana was getting a lot of time with the first defense because Bobby Wagner was sidelined. This kid can line up a defense, play the run, drop into coverage and has blitzing skills.
2. Broncos RB Juan Thompson: A former Duke player with run skills and an ability to be a third-down back. With Montee Ball sidelined, he was getting work with the No. 1 offense and I was impressed.
3. Texans LB Max Bullough: Former Michigan State middle linebacker who the Texans may need because of past health issues they've had. Bullough can line up a defense, he's physical with blockers and he is better in pass drops than many drafted linebackers I saw.
4. Seahawks LB Jackson Jeffcoat: He needs a year in the weight room, but his athletic ability and nose for the ball make him intriguing enough for a roster spot.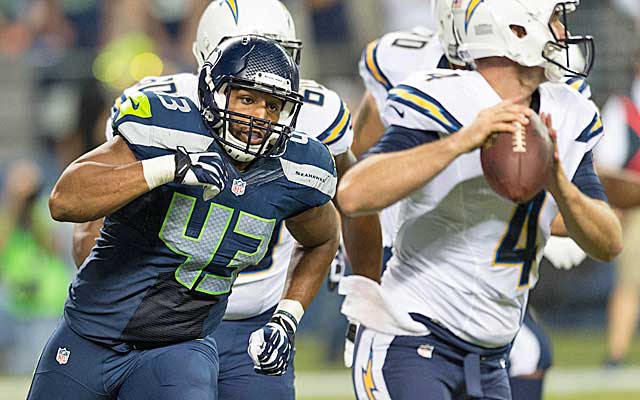 Seventh-round picks
1. Jets OLB Trevor Reilly: Former Utah athlete already demonstrates a knack for special teams coverage and has the pass-rush skills to be a factor.
2. Lions K Nate Freese: Out of Boston College, Freese has a chance to be a solid kicker in the league.
Sixth-round picks
1. Titans QB Zach Mettenberger : You would never guess what round the former LSU star was drafted in by the way he looks in practice. A big, tall guy with a fine arm who is picking up the offense quickly, he looks more like a first-rounder.
2. Texans RB Alfred Blue: Also from LSU, Blue has some pop and power, and with Arian Foster's health in question, Blue could get some time.
3. Texans FB Jay Prosch: Out of Auburn, he's a powerful blocker who could hang around for years leading running backs through holes.
Fifth-round picks
1. Lions DT Caraun Reid: Reid is competitive, and that's saying something for an Ivy League guy (Princeton) in the trenches during his rookie camp. A year from now the Lions may need him in a bigger role, but for now he looks like a guy with a real chance.
2. Bills G Cyril Richardson: He may not be a starter on opening day, but the former Baylor lineman is massive, will compete in the trenches and should be a starter by 2015.
3. Redskins WR Ryan Grant: The Tulane receiver has the speed and moves to separate from DBs. He could cost a veteran the final roster spot.
Fourth-round picks
1. Ravens RB Lorenzo Taliaferro: This Coastal Carolina back should get good opportunities while Ray Rice serves his two-game suspension, and based on what I've seen will take advantage.
2. Patriots RB James White: A backup at Wisconsin, he is working his way into a prominent role in New England.
3. Steelers WR Martavis Bryant: This Clemson receiver impressed me with his deep-threat capability and should make it as the fourth WR.
4. Seahawks DE Cassius Marsh: The club is very high on the UCLA lineman, who is an intense, big-effort guy and a relentless pass rusher.
5. 49ers WR Bruce Ellington: South Carolina wideout is an athlete who can make plays. He impressed me as much as his cousin, Cards RB Andre Ellington. Jim Harbaugh will figure some creative ways to get Bruce Ellington the ball.
The Green Bay Packers quarterback seems to be a go for the Carolina Panthers game

Shazier's season might be over, but he still wants to help his team

The young head coach took the blame after a heartbreaking loss to the Eagles
Our computer model simulated every Week 15 NFL game 10,000 times with very surprising resu...

Britt is going from the worst team in football to a Super Bowl contender

With three weeks to go in the regular season, the MVP race is wide open