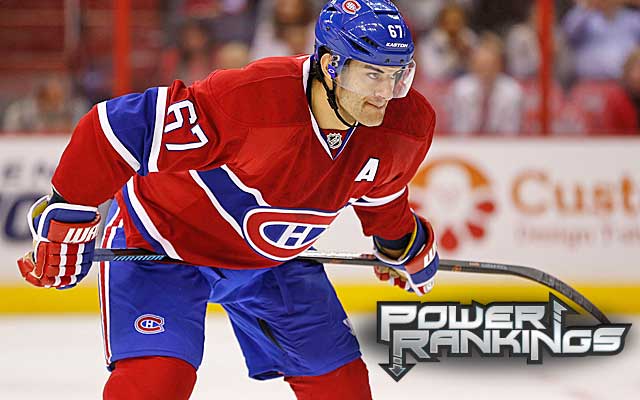 The Montreal Canadiens are currently the hottest team in the NHL. It's basically their second go-around this year with that distinction and like last time, an extended winning streak has the Habs at the top of the standings with the NHL's best record.
At 14-4-1, Montreal continues to impress despite a lack of overall flashiness. What makes it even more remarkable is that it doesn't even seem like the Habs are getting the most out of the lineup.
The Habs average just 27.9 shots on goal per game, 27th in the NHL. The possession metrics do them no favors either. Montreal's 47.2 Corsi for percentage also ranks 27th in the NHL according to war-on-ice.com. It has helped that the Habs are getting solid goaltending, the kind that you can expect the team to enjoy all season.
Carey Price is ahead of his career numbers slightly with a .919 save percentage and he's been even better over the course of this six-game winning streak with a .954 save percentage in four starts over that span.
More impressive, however, is the fact that the Canadiens are getting contributions from all over the lineup. Montreal boasts seven players with five or more goals led by Max Pacioretty's eight. P.K. Subban is having another strong offensive season with 12 points that includes five goals. Young Alex Galchenyuk looks to be coming into his own in his third NHL season and career Hab Tomas Plekanec has been as good as ever.
With an abundance of team speed, Montreal can be a handful for just about everybody. And while they may be riding an unsustainable hot streak, four of Montreal's six consecutive wins have come against opponents in the top half of the league standings. They can hang with the better teams in the league and when they're hot, they make the most of it.