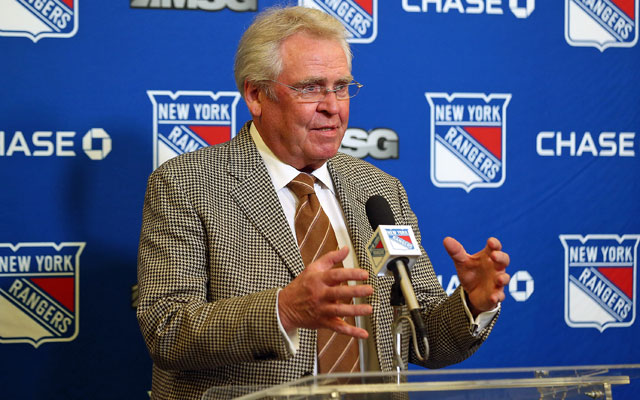 Following the NHL trade deadline, it makes sense to take a look at the moves teams made over the last week or so. And since we have this shiny 30-team format below us, it's a good opportunity to take stock of what each team did and whether they're actually better after the deadline than when they started.
There are teams that made themselves clearly better, like the New York Rangers and the Nashville Predators -- who did their dirty work well ahead of the deadline. Others, like the Arizona Coyotes and Buffalo Sabres, became markedly worse by necessity. But it's often the team in the middle that gets lost when we talk trade deadline.
The interesting thing about the trade deadline is that it is somewhat rare that a team finds the missing piece of the puzzle right at the deadline. Last year's Los Angeles Kings did just that, picking up Marian Gaborik. He went on to become their leading goal scorer in the playoffs.
As NHL communications pointed out Monday, only five of the past 10 Stanley Cup champions made a trade deadline day acquisition, with Gaborik looking like the best of the bunch.
The best teams in the NHL are often built in the offseason, when prices are lower, and through the draft. That said, there weren't any deals over the last few days that jump out as laughable as there have been in the past (Martin Erat for Filip Forsberg, hello). There was more restraint this year, even though there were still high prices paid to acquire talent.
Most of the contending teams made moves ahead of the deadline, which makes things more interesting down the stretch. So here's a look at which teams actually got better with the moves they've made over the recent weeks.