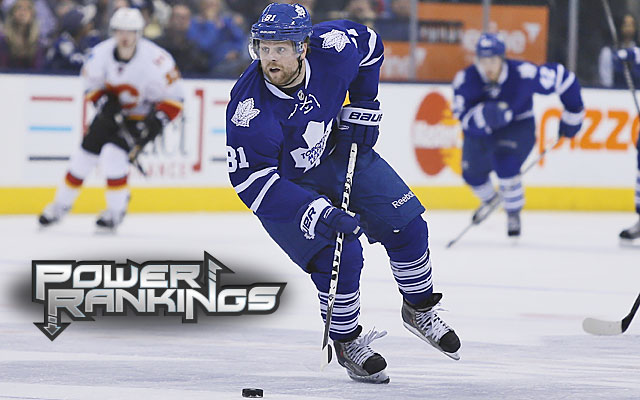 It has been almost one month since the Toronto Maple Leafs were humbled by the Nashville Predators on home ice to the tune of a 9-2 loss. As good as the Preds have been this year, the Leafs getting ripped apart in their own rink had the potential to kill morale and signify a forthcoming downward spiral into another lost season. Only it hasn't quite worked out that way. The Maple Leafs' response to that rout has been quite the opposite actually.
In the 11 games since that debacle, the Maple Leafs have won nine times and earned points in 10 of those games. They have joined the Chicago Blackhawks as one of the two hottest teams in the league at this moment and have they ever looked good doing it, too.
In eight of those nine victories, Toronto has scored at least four goals and have won those games by an average of 2.87 goals. This is a team that is firing presently and hasn't been solely reliant on excellent goaltending, which they've also been getting from James Reimer and Jonathan Bernier.
The Leafs still remain among the bottom five in Corsi for percentage in the NHL at 45.8 percent over the season, which is going to bring plenty of skepticism about their ability to keep this up. This hot streak they're on bears watching, though. They've shown improvement in their ability to control the puck, at least a little this year, and this Leafs squad is getting contributions from far more of its roster than the team was last year.
Toronto remains among the most fascinating teams in the league year-in and year-out. It's not always for good reason, but right now, they've been impressive and finding out just how long it lasts is part of what makes them so entertaining to follow.