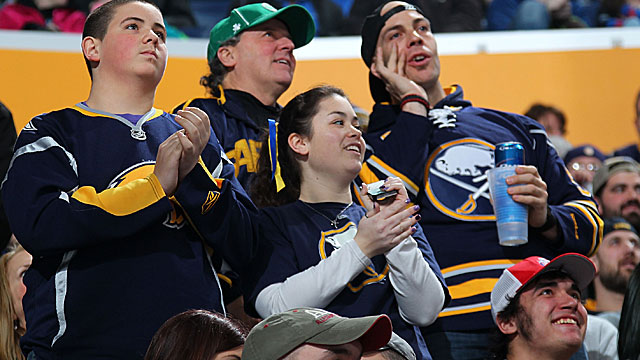 A season rife with storylines, 2014-15 is getting the finish it deserves with playoff spots still up for grabs, possibly until the final day.
One can only imagine what the playoffs will look like. How crazy has it been? Last place actually was celebrated. The possibility of landing generational talents Connor McDavid or Jack Eichel made losing OK for some fans.
But there have been so many more plot lines:
• Suspending belief: The Calgary Flames were the logic- and statistics-defying darlings of the league. No matter the adversity, they kept winning way more than they lost. They could miss the playoffs, but this was a season to remember in Calgary when it seemed there was little reason for optimism heading in.
• Burger time: The Ottawa Senators and undrafted goalie Andrew Hammond are matching records and making it rain hamburgers. The Sens are still waiting to see if this one will have a happy ending.
• Comeback story: The Minnesota Wild -- on the back of Devan Dubnyk, whose career looked like it was toast -- have been remarkable. They're fighting for the playoffs, but had they not traded for Dubnyk, we'd likely be talking about Mike Yeo getting canned and the Wild starting over.
• Year of the goalie: Carey Price looks poised to be the first netminder to win the Hart Trophy in more than a decade. Nashville's Pekka Rinne keyed a surprise season and even Ondrej Pavelec shook off years of derision to help the Jets make an honest playoff run.
• Super rookies: There are five legit candidates for the Calder Trophy, with no clear favorite. Filip Forsberg, Johnny Gaudreau and Aaron Ekblad look like they will entertain NHL fans for years to come.
• Some things never change: Sidney Crosby's pushing for the Art Ross and Alex Ovechkin is running away with the Rocket Richard race.