July 11 Weekend Watch List: Big series in the AL East and AL Central
Two important intra-division series in the AL East and AL Central headline what you need to watch this weekend in MLB.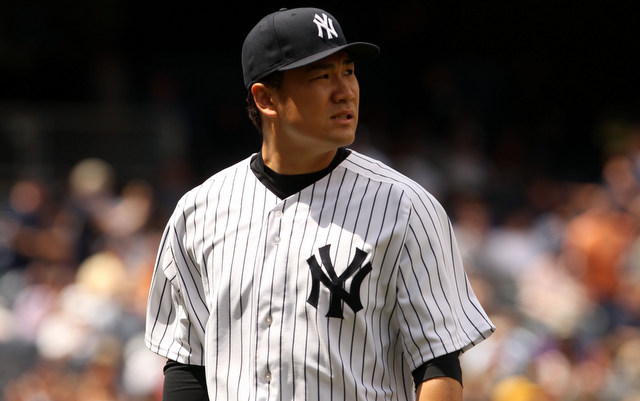 More MLB: Power Rankings | Expert Picks | Latest news & notes | Fantasy news
Every Monday and Friday morning for the rest of the season, we'll take a look at the most interesting storylines heading into the week and weekend, respectively. This edition looks at two division races as well as two important pitchers returning from injury.
1. Detroit Tigers and Kansas City Royals meet for three (more) games in Kauffman Stadium.
Remember a few weeks back when the Royals won 10 straight games and took a 1½-game lead over the then-struggling Tigers in the AL Central? Well, since then Kansas City has gone 8-12 while the Tigers have gone 15-5, so Detroit is back atop the divison by 5½ games.
The Tigers won Thursday night's series opener 16-4 (box score), and the two rivals will meet for three more games in Kansas City this weekend. First place in the AL Central is not exactly on the line, but it is a fantastic opportunity for the Royals to regain some ground in the race. It's also a chance for the Tigers to bury their competitors and build a very comfortable division lead heading into the All-Star break.
2. New York Yankees and Baltimore Orioles meet for three games in Camden Yards.
I get the feeling the AL East is nothing more than a war of attrition this season -- the first team to win 88 games gets the division crown. The O's currently hold the top spot and are four games up on the Yankees, who just lost ace Masahiro Tanaka to a partially torn elbow ligament. That is truly a devastating blow for a team already without CC Sabathia (knee), Michael Pineda (shoulder) and Ivan Nova (Tommy John surgery).
And yet, because the division is so mediocre, the floundering Yankees have a chance to climb to within one game of Baltimore this weekend. These three games could define New York's season -- if they manage to sweep, they'll go for it and look to bring in pitching (and third base and right field) help at the trade deadline. If they get swept or even lose two of three, could we see an unprecedented Yankees firesale in the weeks leading up to July 31? If so, who could they realistically offer aside from David Robertson and Brett Gardner ?
3. Joe Kelly and Francisco Liriano return from injury.
The St. Louis Cardinals have been hit hard by the injury bug the past few weeks, losing Michael Wacha (shoulder), Yadier Molina (thumb) and Jaime Garcia (shoulder) for extended periods. Kelly has been out since mid-April with a hamstring injury but is expected to be activated off the disabled list and return to the rotation Friday night. He could help get the staff back on track in the second half.
Liriano, meanwhile, will start for the Pittsburgh Pirates on Sunday after missing a month with an oblique injury. He wasn't pitching all that well (4.60 ERA) before getting hurt, but he is one of the most important players for the second half of the season. If Pittsburgh can get the left-hander back to pitching even close to where he was last summer (3.02 ERA), their chances of returning to the postseason will improve significantly.
Right now, the NL Central is a mess of injuries and poor play. The Cardinals lost Molina and the surging Cincinnati Reds lost Brandon Phillips (thumb), all while the first-place Milwaukee Brewers have suddenly forgotten how to win -- they've lost nine of their past 10 games. As of Friday morning, the Cardinals, Reds and Pirates are all within 3½ games of first place in the division. This NL Central race is far from over and both St. Louis and Pittsburgh are getting rotation help this weekend.
4. The Futures Game.
I wish Major League Baseball would do a better job of marketing the annual Futures Game, which showcases baseball's top minor-league talent (rosters here). The game will be played Sunday afternoon at Target Field, when it is up against regular major-league games on the final day of the first half. Only the diehards are watching the prospects.
Anyway, the Futures Game boasts MLB's next collection of stars -- a total of 115 players have played in both a Futures Game and an All-Star Game in their careers. Billy Hamilton , Xander Bogaerts , Gregory Polanco , George Springer , Christian Yelich and Yordano Ventura all played in the Futures Game just last year. Among the names to watch this year are Chicago Cubs third baseman Kris Bryant, Cleveland Indians shortstop Francisco Lindor and Texas Rangers third baseman Joey Gallo, all of whom could be in the big leagues within 12 months.