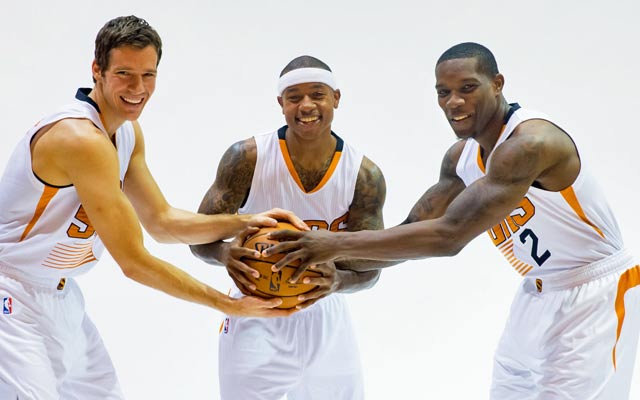 The entire NBA seems different from where we left it two weeks ago. After a wild trade deadline that featured 37 players (not counting picks!) changing hands over a 24-hour period, the NBA hasn't been turned upside down, but it's definitely been jostled significantly.
The Suns are the most obvious example of the league's new arrangement: they traded three point guards in one day, and likely compromised their playoff standing. Phoenix was backed into a corner after Goran Dragic and his agent set fire to the bridge before they had even crossed it. The Suns clearly knew that signing Isaiah Thomas was (surprisingly) a mistake, but wound up having to clear out what had made them such a fun and dangerous team for a season and a half, their dual-point guard lineup.
Now they start over, to a degree, with Eric Bledsoe firmly at the reins of the franchise, and with Brandon Knight now the Robin to his Batman. At least they both speak Wildcat.
The Suns were struggling before the trade, but that move may have crippled their playoff chances. With the Pelicans' injuries this week to Ryan Anderson and Anthony Davis, and the Thunder's newest Kevin Durant foot issue, the Suns might have had a chance to get some distance. Instead they have to reinvent themselves to a degree on the fly.
And all of this happened in just a few days. Wild deadline, man.