The amount of vitriol reserved for Jadeveon Clowney is stunning. Tweet about something he did and you'll get 150 responses ranging between "bust" and "he'll be hurt in six weeks." It's ridiculous, because Clowney appears to be capable of returning to first-overall pick form in 2016.
People forget Clowney isn't a single-highlight hit, the product of a popped helmet against Michigan on New Year's Day in 2013. That was an incredible play, but he's much more than just a SportsCenter clip on perpetual loop. Clowney's a potentially complete defender, an athletic freak who can bully tackles, play multiple positions on the defensive front and be a force in run defense.
He flashed all of that potential on Saturday night, blasting through Andrus Peat en route to sacking Drew Brees during the Texans' 16-9 Week 2 preseason win.
It was hardly Clowney's only good play -- he also tossed Zach Strief to the ground, just overwhelming him with physicality and treating the the offensive lineman like a ragdoll en route to getting up in Brees' kitchen.
In the modern day NFL (and all sports really), we're desperate to cast judgment on players before they're really given time to mature. Clowney's coming into his third year. He's been hurt and disappointing for portions of his career, but he also had 4.5 sacks last year and was better than people think/know/want to believe. If he takes a jump this season, everyone will quickly remember why he was a no-brainer for the Texans top-overall pick.
2. Siemian might win starting job unless Lynch steals it
It looks increasingly likely that for Week 1 of the 2016 NFL football season, Trevor Siemian could be the starter for the defending Super Bowl champion Broncos. You could be holding Biff's Sports Almanac in your hand, read that sentence and still refuse to believe it's true. Yet here we are in the second week of the preseason and Siemian looks like the best option for Denver to kick off the season.
He isn't flashy by any means, and he can make mistakes, like the first throw of the second quarter Saturday, where he stared down his receiver and had Eric Reid jump the pass and sprint 42 yards into the end zone.
Siemian started off the night really well, though, going 10 for 11 for 75 yards in the first quarter. He didn't complete another pass, but he just feels like the least likely guy to implode when the action starts, which is critical for a team wanting to predicate its offense on running the football and letting the defense win games.
Meanwhile Mark Sanchez, human rollercoaster, might be the third-best quarterback on this roster.
Sanchez just couldn't stop turning the ball over on Saturday night. Again, the key for Denver is not making mistakes on offense. They're not going to be some high-scoring team with their current setup. You just can't fumble twice in a preseason game against a team like the 49ers.
Don't rule out Paxton Lynch creeping on this competition either, though. Guy is fast, strong and has a howitzer for an arm. He continued to look very much the part from a physical standpoint. It would be stunning if he's not under center for the Broncos at some point this season. In fact, set the over/under on starts at anything in single digits and I'll max bet the over.
Lynch was largely against backups for the 49ers, but he made a ton of plays out on the field, extending plays and showing off his cannon of an arm.
The Broncos need to give Lynch an opportunity to play against some NFL starters in this preseason just to see what the kid can do in that situation. He's probably too young and a little too wild to actually hand him the reigns for the start of the season, but it's not crazy to imagine Lynch stealing this job if he can play with some of the top receivers. Don't rule it out.
Defensively, Zaire Anderson is a name to watch. He was flying all over the field and making big hits, actually causing two fumbles in a game that was filled with flying oblong balls.
3. Could Carolina's offense and secondary be better?
Remember the halcyon days of 2015 when Cam Newton had no weapons and the Panthers would struggle on offense? Those days were fun right up until the season started and Carolina possessed the most high-octane offense in the NFL. This season should be even better for Cam and Co., because there are even more weapons at his disposal.
Kelvin Benjamin is back for Carolina, Devin Funchess has been a training camp superstar and Greg Olsen is the best tight end in the NFL not named Gronk. Cam targeted Benjamin early and often on Saturday, hitting him for a pair of early passes. This won't be an unusual sight this year.
But it was the guy everyone is forgetting about that did the most damage on Carolina's first series, as Ted Ginn turned a pass from Cam into a 61-yard touchdown after he activated his afterburners.
How are defenses going to stop Carolina if Cam improves his accuracy and has all four of those pass-catchers on the field? Ginn isn't a guy you want as your No. 1 but if your attention is elsewhere, he can smoke you very quickly.
A year after Carolina stunned the world by being the top-scoring offense in the league, they're absolutely primed to improve on their production in a 15-1 season.
Another impressive effort for the Panthers (outside of their social media team crushing the Titans in a game of tic-tac-toe during a lightning delay)? The secondary showing up in a big way. Titans coach Mike Mularkey got cute and tried an end around that Tre Boston snuffed out with ease. Bene Benwikere picked up an interception after not recording a single one in 2015. Rookie Zack Sanchez also recorded a pick. The Panthers defensive backs will be motivated to prove the people wrong who doubt them after Josh Norman's departure. It showed Saturday.
Rex Ryan deserves much of the scrutiny he gets; that's part of the deal when you become an NFL head coach, especially one who loves to flap his gums, sometimes before considering the words that leaves his mouth. But if we're going to criticize the guy, we should also praise him for his decision to bring the previously unknown Tyrod Taylor to Buffalo last offseason.
Taylor spent his first four NFL seasons backing up Joe Flacco, which meant that a grand total of 18 passes in mop-up duty. But he blossomed with the Bills last season, throwing 20 touchdowns and just six interceptions, and last month, he parlayed that success into a six-year extension worth $90 million.
And if Saturday's preseason game against the Giants is any indication, Taylor will pick up right where he left off in 2015. Playing with the first team, Taylor finished 7 of 10 for 132 yards, including a 59-yard bomb to Charles Clay that should have set up an easy touchdown (Jerome Felton fumbled at the 1-yard line) and a nifty 13-yard touchdown pass to LeSean McCoy.
Conventional wisdom is that the Patriots remain the favorites in the AFC East, even with Tom Brady sitting out the first month of the season because of the Deflategate silliness. Most of that assessment has to do with the rest of the division, though if Taylor continues to progress -- and the Bills' defense can return to their pre-Rex Ryan form -- we might be able to make a case for Buffalo giving New England a run.
About that defense ...
In 2014, a year before Ryan arrived in Buffalo, the Bills' defense ranked second in the league, according to Football Outsiders' metrics. Last season, the group fell to 24th. But through two preseason games, they look a lot like the dominating '14 version. They allowed just 30 net rushing yards against the Colts last week (1.3 yards per carry), and were downright stifling against the Giants on Saturday.
New York's starting offense didn't come close to sniffing points, and when Eli Manning headed for the bench he had completed just 4 of 9 passes for 44 yards. And his backup, Ryan Nassib, threw eight straight incompletions before finally completing a pass.
So are the Giants' struggles because of the Bills' D ... or the Giants?
The good news is that there's still two weeks left in the preseason for Giants coach Ben McAdoo to sort this out. The bad news is that there's only two weeks left in the preseason for McAdoo to sort this out.
5. Andrew Luck looks less like a linebacker
At halftime of the Ravens-Colts game, our biggest takeaway was that nobody died of boredom. That's a slight exaggeration, but not by much. Joe Flacco didn't play, and Andrew Luck was on the field for just two series.
But if you're looking for positives, Luck was flawless, finishing 8 of 8 for 71 yards. The first-team offense had two penalties deep in Ravens territory that negated scoring opportunities, but that will come. More encouraging was that Luck, unlike previous seasons -- and last year, in particular -- looks committed to avoiding big hits.
Yes, that's literally footage of Luck sliding to avoid a would-be tackler. Hardly earth-shattering -- except when you remember what coach Chuck Pagano said in April.
"Get him healthy, keep him healthy, keep him protected, keep him upright," Pagano told NFL Network at the time of his offseason to-do list heading into 2016. "[Luck] plays the position like a linebacker, with a linebacker's mentality. He can't do that all the time. We love how he can extend plays, but he's got to be smart and know it's OK to slide. You don't have to take some of those hits."
Message received, at least for a week.
It didn't help that the Colts' offensive line was a mess. It's why the team drafted center Ryan Kelly 18th overall, tackle Le'Raven Clark in Round 3, and tackle Joe Haeg in Round 5. Unfortunately, Haeg and tackle Kevin Graf, both backups, were injured against the Ravens, which reinforces concerns about the depth chart in front of the franchise quarterback.
If you're so inclined, you can watch all of Luck's throws here:
Though the most exciting play of the game came late in the fourth quarter, when the Ravens' Anthony Levine intercepted a two-point conversion and took it to the house ... for two points.
Good times.
First things first: Welcome back to Los Angeles, Andy Reid!
Back on Earth ...
The big storyline coming out of Los Angeles is the Rams' quarterback situation. Case Keenum again got the start in the second preseason game, and he was impressive, leading touchdown drives on the first two series, including this pitch and catch to rookie Pharoh Cooper:
But with 10 minutes to go in the second quarter, No. 1 pick Jared Goff took the field. A week after he completed just 4 of 9 passes and left early with what was feared to be a shoulder injury, he was back in action. And on the first snap ... he promptly threw an incomplete pass. There's more: A play later, Goff tripped over one of his own lineman and lost a fumble in the process.

Goff ended the first half 1 of 2 for 10 yards, with 2 fumbles and a sack. In the first series of the third quarter, Goff was almost picked off, but the next time he took the field, he found a wide-open Temarrick Hemingway for a 24-yard gain, but Brian Quick dropped an easy pass and the drive stalled. But it all came together on Goff's final series, which didn't come until the fourth quarter. He completed all three of his throws, including a 10-yard touchdown pass to Malcolm Brown.
Yes, Brown made a great grab, but the point is to get the young quarterback some confidence. And with that, Goff's evening ended much better than it started.
The takeaway: Yes, Keenum is ahead of Goff on the depth chart, but the reality is that Goff is competing with himself for the job. As it stands, he looks every much like a rookie -- overwhelmed and of sorts. That'll change, though it may take longer than coach Jeff Fisher was hoping.
Which reminds us ...
Fisher might not want to go 7-9 -- or 8-8, 9-7 or even 10-6 -- but the Los Angeles Rams look a lot like those St. Louis Rams teams that aspired to mediocrity during Fisher's first four seasons with the team.
On the opening kickoff in last week's preseason game, the Rams gave up a 101-yard touchdown return to the Cowboys' Lucky Whitehead.
Not to be outdone, the Rams defense let Alex Smith and the Chiefs march right down the field on the opening drive on Saturday night. When it was over, Smith was 6 of 7 for 65 yards, and Spencer Ware scored on a 2-yard dive to give Kansas City the early lead. The drive took up 7 minutes, 13 plays and 75 yards and Los Angeles' defense looked helpless to do anything about it.
The good news: The Rams' defense stiffened a series later, and looked very much like the dominating unit we saw during the second half of last season. That will again be of the utmost importance, to take the pressure of Keenum (and, eventually, Goff) and to help Fisher realize his dream of something other than another losing season.
7. Bucs' kicker pick looking iffy, Bortles is better
The most important thing about drafting a kicker in the second round is that you don't do it. But if you must, the second most important thing is that the guy you draft does really well out of the gate. Kicking can be mental and the pressure put on kickers is enormous. The pressure put on kickers taken with the 59th overall pick is out of this world.
So how are things going for the Buccaneers after Roberto Aguayo missed an extra point and a 32-yard field goal in his first two weeks of NFL action?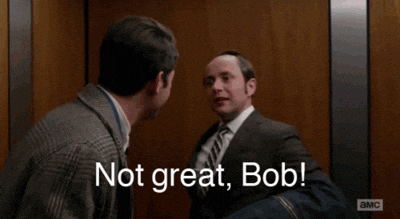 Aguayo would later miss another kick, although this time it was a 49-yard kick. Any kicker whiffing on preseason shots is going to get scrutiny but there's a meltdown factor here that a second-round pick might come in and be a bust out of the gates by not being able to make short kicks.
The Florida State star didn't miss an extra point in his college career and he's already registered one in the NFL, albeit in the preseason.
There are already guys taken after the Bucs took Aguayo -- Joe Thuney of the Patriots and Carl Nassib of the Browns come to mind immediately -- who have had positive impacts. This storyline won't go away any time soon.
The Jaguars bandwagon should pick up steam after Saturday night's game. Blake Bortles looked very good, completing 8 of his 11 pass attempts for 85 yards and a pair of touchdowns. Expectations are also high for it Bortles after a 35-touchdown season in 2015.
It helps to have some really good wide receivers, like Allen Robinson.
Allen Hurns and T.J. Yeldon also caught touchdown passes from Bortles, making it a very effective night for the young core of skill position players on the Jaguars roster. It's early but returns from the AFC South are going to make this division much more interesting and difficult than in years past.
Also notable was Jalen Ramsey out on the field making an impact all over the place.