Examining 25 players who I expect to break out this NFL season
Here are 25 players who are good already but on the verge on something big. Eight of these guys are defensive backs.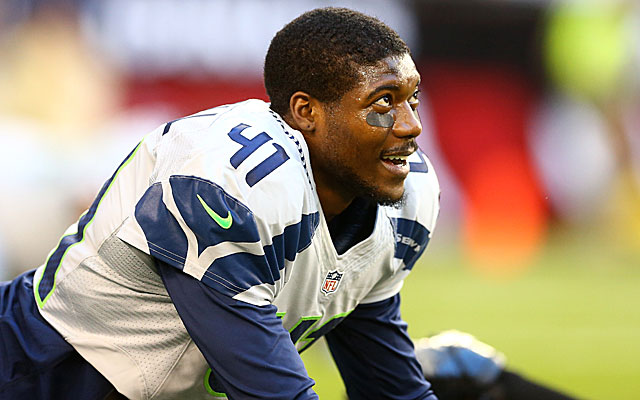 More NFL offseason: League minicamp dates | Latest news, notes
What is the definition of a breakout player? Is it a player ready for bigger things? Could it mean a player who might be on his way to stardom or simply a player ready to take over as a starter?
When I usually do my lists of potential NFL breakout players each summer, it often leads to confusion as to what the term breakout means. So here's my definition: A player who hasn't been to the Pro Bowl who has a real chance to go in 2014.
In other words, players who have started games, playing well in the process, and now might be ready for even more. San Francisco safety Eric Reid and Chicago guard Kyle Long would be on the list, but both went to the Pro Bowl last season.
So here's my list of 25 breakout players for 2014:
Byron Maxwell, CB, Seattle Seahawks -- He was kind of a breakout player late last season when he took over as a starter, but I am talking about really emerging this season. He showed he has the cover tools last season when the Seahawks made their Super run, even when teams picked on him.
Larry Warford, G, Detroit Lions -- He was an impressive rookie starter, and should have been in the Pro Bowl, but he wasn't. That's why he's on this list. He is the type of player who could be a dominant guard for a long, long time.
Sio Moore, OLB, Oakland Raiders -- He impressed as a rookie last season on a bad team with 49 tackles and 4 1/2 sacks. He played the strong side last season, but will likely play on the weak side this season with the addition of Khalil Mack. That should give him a chance to really show off his speed.
Montee Ball, RB, Denver Broncos -- After a slow rookie season, Ball is now the starter in Denver for a good offense. The Broncos are excited about what he can bring, but he has to do a better job with ball security. Look for big numbers running it and catching it from him 2014.
Stephon Gilmore, CB, Buffalo Bills -- I thought he would be a breakout player last season, but he missed time with a foot injury. When he played, he still flashed big-time ability. I think this is his year to make a big step toward being on the league's better corners.
Cordarrelle Patterson, WR, Minnesota Vikings -- Yes, he went to the Pro Bowl as a return man, but I am talking about breaking out as a receiver. That's why here's here. In his last six games, he has 24 of his 45 catches and three of his four receiving touchdowns. And he showed all season he could be an explosive return man. He has size and speed. He can be special.
Desmond Trufant, CB, Atlanta Falcons -- The Falcons struggled in a big way as a team last season, but Trufant showed why he was a first-round pick. He has great cover skills and with another year in the system, he should be even better. It might help if he had a better pass rush up front.
Dee Milliner, CB, New York Jets -- In the last six games of 2013, he flashed the type of talent the Jets thought they were getting when they picked him in the first round of last year's draft. It took him a while to get going, but he looked the part in the second half. That should carry over.
Johnathan Cyprien, S, Jacksonville Jaguars -- If you are looking for the next big-hitting safety to break through, this guy is it. He struggled early last season as a rookie when he was learning and thinking, but he played at a high level as the season moved along.
Alec Ogletree, LB, St. Louis Rams -- He did some really good things as a rookie last season, but he lacked consistency and would get out of position. I think the change in coordinators from Tim Walton to Gregg Williams will really help Ogletree's game, which is based on speed. Look for a big year from him on what should be a good defense.
Jamie Collins, LB, New England Patriots -- I loved him when he came out, and he didn't disappoint last season as a rookie. He really came on late and flashed big time in the postseason. He has the athletic ability and size that will help make him a star.
Brandon Boykin, CB, Philadelphia Eagles -- He was one of the best -- if not best -- nickel corners in the league last season. Now it could be his time to step up and be a full-time starter -- and maybe a lot more.
Sylvester Williams, DT, Denver Broncos -- If you're looking for an interior lineman to break out, look at Williams. He will play a lot next to Terrance Knighton inside for the Broncos to give them a nice 1-2 punch. Williams came on late last in his 2103 rookie season.
Akiem Hicks, DE, New Orleans Saints -- With the emergence of Cameron Jordan last season, Hicks didn't get the attention he earned. But that will come. He is a force on their line against the run and was really good against Atlanta with 1 1/2 sacks in a game. Yes, Saints fans, I thought it was a bad pick when he came out. I was wrong.
Kenny Vaccaro, S, New Orleans Saints -- He is fast, can cover inside, and he's a willing tackler. What's not to like? He is what you want from a safety in today's game, a player who can play the run, but has the range to cover.
Travis Frederick, C, Dallas Cowboys -- When the Cowboys picked him in the first round of the 2013 draft, there were snickers. But it was the right move. He showed last season as a 16-game starter that he has a chance to be a really good center. He is smart and athletic, two musts for the position these days.
Jordan Reed, TE, Washington Redskins -- Pass-catching tight ends who can get down the seam are gold in the modern game. This kid has those types of skills and flashed them last season with 45 catches before being sidelined with concussion issues. Now that he has more help outside in the passing game with Desean Jackson, look for him to put up some good numbers in the Washington offense.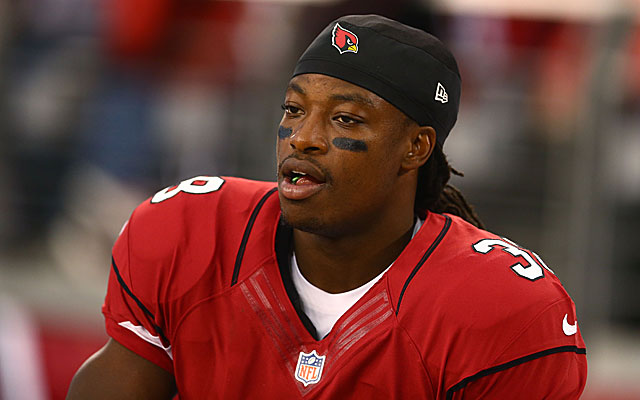 Andre Ellington, RB, Arizona Cardinals -- Look up my favorite term "air back" and his picture would be next to it. He is fast, has elusiveness and can contribute in a big way in the passing game. He will be the Arizona feature back, which is a good thing.
D.J. Fluker, T, San Diego Chargers -- I love mean, nasty right tackles. He is that and more. Fluker showed last season that he was far more athletic than expected. He is a mauler in the run game, too.
Dwayne Allen, TE, Indianapolis Colts -- The Colts expected him to have a huge season in 2103, but he suffered a season-ending hip injury in the first game. He is back practicing now and said recently he is fully recovered from the injury. Allen is a tough, smart player who should put up big numbers in their offense after flashing as a rookie in 2012.
Melvin Ingram, OLB, San Diego Chargers -- I loved him coming out of South Carolina, and he flashed the pass-rush ability as a rookie in 2012, but he tore his ACL last May and didn't play in a game until December of last year. Healthy again, he should be the key to the San Diego pass rush this season.
Jimmy Smith, CB, Baltimore Ravens -- In his third season with the Ravens, Smith started all 16 games in 2013 and showed an ability to match up in man coverage. He is big and physical at 6-foot-2, 200 pounds and was one of the more underrated corners in the league last season. Watch him this season.
Justin Hunter, WR, Tennessee Titans -- The Titans have Kendall Wright to do the inside work, but Hunter will be the speed guy. He is tall at 6-4, and he can run. With a good receiver coach in Shawn Jefferson pushing him, he should be ready to put up some big numbers after catching 18 passes with four touchdowns last season as a rookie. His 19.7 per-catch average is what really excites me, and why I put him on this list.
Terrance Williams, WR, Dallas Cowboys -- With Miles Austin now gone, this second-year player takes over as the starter opposite Dez Bryant. That should mean a lot of single coverage and a chance for big plays. Look for his numbers to go up dramatically from his 44 catches a year ago.
Keenan Allen, WR. Chargers -- Allen caught 71 passes for 1,046 yards and eight touchdowns last season as a rookie. He really came on in the second half and should be able to put up even bigger numbers in 2014 with Philip Rivers making him his go-to guy.
The Jaguars' cornerback doesn't want the team's top receiver to depart in free agency

The Broncos are one of the favorites to land Cousins in free agency

Gathers flashed signs of promise in the preseason, but has yet to play in a regular-season...
Carruth wants custody of his 18-year-old son, who was born with brain damage after the slaying...

Why pay big bucks when you can gamble on Austin Seferian-Jenkins, Tom Savage or Donte Monc...

Running backs coach Duce Staley and wide receivers coach Mike Groh will reportedly interview...