The delightful irony of Jameis Winston joining an exclusive club of quarterbacks with four touchdown passes in a season opener shouldn't be lost on anyone. It was just last year Marcus Mariota achieved the feat, in a head-to-head battle against Winston. Both guys were outstanding in their rookie campaigns, and both are going to be elite quarterbacks at some point, but it's Winston's Week 1 performance that should have Buccaneers fans donning shades to keep the future from blinding them.
After a slow start to the game, Winston put on a show in the Georgia Dome, lifting Tampa to a 31-24 win over the Falcons, a critical road win over a division team out of the gate in 2016.
Winston threw an early pick from his own end zone that Desmond Trufant found easily, but then regrouped quickly and lit up a vulnerable Falcons defense, completing 19 of his 24 passes in the second and third quarters, tossing all four touchdown passes in that span and averaging over 10 yards per pass attempt.
What really stands out from the action is the diversity of Winston's weapons and his ability to cater to their various skill-sets. (This is also where retaining Dirk Koetter looks smart for Tampa -- the consistency across the board makes this offense less likely to stumble early.)
Two of Winston's touchdown passes went to his biggest weapons, with the second-year quarterback finding Austin Sefarian-Jenkins and Mike Evans for a pair of deep balls.
Sefarian-Jenkins was in the doghouse a month ago. His ridiculous touchdown catch on Sunday is a reminder how irrelevant preseason narratives can be.
Give more credit to this catch if you want, but Winston made sure it wasn't going to be close to getting intercepted. He dropped it in a bucket.
The Evans touchdown pass was similar although even more impressive because it was both longer (45 yards to 30 yards for ASJ) and even more accurate.
Evans is tall, fast and tough to cover. He can high point a catch like few people in the NFL, but look that dime from Winston. Good luck stopping that regardless of personnel.
The size factor can't be overrated here: Having ASJ and Evans -- not to mention Vincent Jackson -- gives the Bucs a basketball-sized set of receivers.
Mix in Doug Martin as a running back who can hammer the ball and Charles Sims as another threat in the receiving game and you have a situation where Winston should flourish.
The first quarter was a concern. Winston missed Evans on a sure-fire, wide-open touchdown and also missed Adam Humphries on the previous play. The upcoming schedule -- Cardinals, Rams, Broncos, Panthers -- is way too tough to come out slow.
It's not downhill sledding from here. But the Bucs offense showed how dangerous it can be once it gets humming on Sunday. Winston has the breakout upside of a top-10 (or higher) quarterback this season.
Here are six more takeaways from a wild first Sunday of regular-season action:
1. Cleveland's worst nightmare
With the success of the Cavaliers and the Indians, it feels a little bit easier when the Browns are dealt a blow. But Sunday was supposed to be the Browns' Super Bowl, the first game under Hue Jackson, the emergence of Robert Griffin III and the possibility of stealing a road game against a team whose first-round pick Cleveland owns.
Instead it was completely Browns-y day, as Cleveland watched the guy they passed up at No. 2, Carson Wentz, make an impressive debut for the Eagles and hand them a tough Week 1 loss that was a foreboding omen for the rest of the season.
Wentz finished the day 22-of-37 for 278 yards and a pair of absolutely gorgeous touchdown passes to Jordan Matthews and Nelson Agholor.
Wentz was the first rookie quarterback to start Week 1 for the Eagles since Davey O'Brien in 1939 -- so, you know, no pressure. (Oddly enough: 1939 was the last year a player from North Dakota State threw a touchdown pass in the NFL. Old Ernie Wheeler, in case you want to win a bar bet.)
Wentz had less than 650 career passing attempts at the FCS level before starting for Philly on Sunday afternoon. And he was going up against a team that didn't consider him a top-20 quarterbacking talent or the "right fit."
Quarterback evaluation is the most inexact science, but Wentz has the ability to loom large over the Browns, who traded out of the No. 2 spot in the draft.
It's obviously early, but the Eagles have to feel good for moving on from Sam Bradford and plugging in Wentz out of the gate despite their preference to redshirt him.
Sam Bradford has two career games with at least 275 yards, 2 TD, 0 INT and 100+ QB rating.

Carson Wentz just did that in his first start.

— Joe Giglio (@JoeGiglioSports) September 11, 2016
The Browns defense isn't great, but it was a fantastic debut for Wentz. And for the Browns, a potential glimpse into a nightmare "What If" future.
Oh, right: Robert Griffin III, the Browns quarterback of now and potentially the future, finished 12-of-26 with no touchdowns and an interception, while suffering a sprained shoulder because he didn't slide going out of bounds and took a massive shot from an Eagles defender.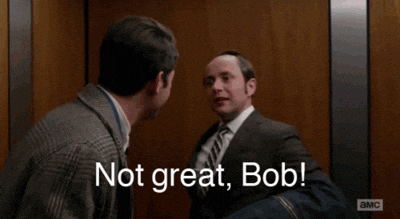 2. "What a finish" a recurring theme
For the first time in NFL history, four games in a single week were decided by a single point. The Broncos beat the Panthers 21-20, the Bengals beat the Jets 23-22, the Giants beat the Cowboys 20-19 and the Raiders beat the Saints 35-34.
All four featured plenty of drama, but the latter two are most notable.
The Raiders-Saints game might have been the marquee entertainment event of the early games, with the Raiders making a statement early thanks to a Bruce Irvin strip sack of Drew Brees. The Saints rallied back behind Brees feeding Brandin Cooks for a pair of touchdowns, including a franchise-record 98-yard touchdown that was a thing of beauty.
The two teams battled back and forth late in the game, with the Saints leading by seven, when Derek Carr found Amari Cooper in the end zone. And that's when Carr started sprinting down the field holding up two fingers.
The general reaction was pretty calm, something along the lines of "OH MAH GOD HE'S GOING FOR TWO." That and a lot of swearing. Carr did indeed go for two, ostensibly green-lit by coach Jack Del Rio, throwing a jump ball that Michael Crabtree brought in for what would be a game-winning two-point conversion.
It was a bold move that requires a massive set of stones, going for two and the win on the road when the result of missing is a week's worth of backlash and criticism. There was even criticism when Del Rio pulled it off!
ESPN Stats and Info tweeted he reduced his odds of winning by going for the two-point conversion instead of kicking. And then Del Rio went full Mortal Kombat.
The Raiders hype train was in danger of being derailed with a rough Week 1 performance. Instead it feels like old Blackjack Del Rio just slingshot them into a different realm of contention.
The Cowboys and Giants finish was, um, slightly more anti-climatic. It was still exciting, but instead of getting a potential game-winning, record-breaking kick from Dan Bailey, Terrence Williams decided to end things a little more awkwardly, failing to step out of bounds after catching a pass, with the Cowboys holding no timeouts.
No bueno.
Please do not argue Williams couldn't have gotten out of bounds. He absolutely could have. You can argue that by jumping out of bounds he wouldn't have gotten the Cowboys in range for a reasonable field goal, but it's irrelevant if that was their final play of the game.
Dez knew.
The Cowboys should've won the game, or at least could've. But the positive news for Dallas is they've got enough in place right now to stay afloat while Tony Romo is out. Dak Prescott looked competent and comfortable, which is way more than you can ask for most fourth-round picks in the first week of their rookie season.
3. Vacationing on Revis Island
There's a small number of players who truly have the opportunity to finish as the best wide receiver in the NFL (or, if you want to judge it this way, the WR1 in fantasy). It requires a ton of skill and a ton of usage. Based off Week 1, there's a good chance A.J. Green could end up there.
Green was targeted heavily by Andy Dalton (13 times) and his production was even more impressive, as Green finished with 12 catches for 180 yards and a long score (54 yards).
Making that even more of an accomplishment is the coverage Green was getting. Against the Jets, he spent most of the day on Revis Island. Except he had his feet up in a lounge chair, wearing sunglasses and sipping a piña colada.
Of his 180 yards, most of them came with Revis covering him -- Green picked up 10 catches for 152 yards and the score while Revis was manning him up, according to NFL Network. When Dalton targeted Green he finished with a perfect passer rating of 158.3.
Pro Football Focus gives Green a slightly lower statline (eight catches, 83 yards), but the point remains.
His 180 yards are the third most all-time against a team with Revis on it, behind only Randy Moss (183 in 2007) and Wes Welker (192 in 2009).
With the Bengals losing Marvin Jones and Mohamed Sanu this offseason, Green is going to get fed by Dalton regularly. Revis isn't what he once was at the height of his powers, but he's still one of the better corners in the league.
There's some debate about if, after setting a career high in catches against Revis, Green can put up numbers against anyone in the game. He's tall, fast and an outstanding route-runner. He's going to see targets galore all season. It's the WR1 perfect storm.
4. The return of the Packers
If you bought into the narrative of Aaron Rodgers and the Packers falling apart and being unable to get things going on offense again in 2016, I have some really nice beans I'd like to show you. Rodgers and Green Bay didn't put themselves on pace for any record-breaking seasons, but they played well enough to steal a win from the Jaguars.
The biggest takeaway from this game was the improvement in weaponry for Rodgers. Jared Cook and Randall Cobb weren't huge factors, but Davante Adams could be a post-hype sleeper, and it's clear how much of a difference having Jordy Nelson makes.
Also, Rodgers is the most physically gifted quarterback this generation's seen, so that doesn't hurt matters either. This throw while he's being ripped down is flat-out stupid:
Be on the lookout for a Green Bay offensive explosion coming soon: They get the Vikings on the road but then host the Lions, Giants, Cowboys and Bears over the following four weeks.
5. Offseason additions pay off for Texans
Lamar Miller wasn't hard to get behind as a potential stud this year. Bill O'Brien turns questionable talent into quality running backs, and Miller was easily the most mis-/under-used player in the entire NFL over the last two years.
The Texans aren't playing around with his usage. By halftime against the Bears, Miller had 15 carries, a career high for him in a first half. Miller finished with 28 carries on the day, also a career high. Related: He's the only running back to go over 100 rushing yards this week.
When was the last time he got this much usage?
"Sometime in high school," Miller joked (?) after the game.
The Texans identified a player who wasn't getting enough of a workload from his old team, was about to hit free agency, has a ton of explosive talent and pounced on him.
Just realized that Lamar Miller rushed 28 times today. That was nice of Dolphins to keep him fresh for Texans

— Andrew Abramson (@AbramsonFL) September 11, 2016
Lamar Miller had 32 touches today. In 61 career games with Miami, he never reached even 25 touches in a game.

— Scott Barrett (@ScottBarrettDFB) September 11, 2016
Miller never averaged more than 13 carries a game during his entire career with the Dolphins. Last year with Miami, he averaged 15 touches per game for the entire season.
While he only finished with a 3.78 yards per carry average on Sunday, Miller was grinding out some serious late runs when Chicago knew Houston wanted to burn clock. He had 58 yards in the first quarter alone, on just eight carries.
Also setting new marks for Houston was rookie wide receiver Will Fuller, who set the rookie record for most yards (107) in a season opener, which is pretty impressive considering both Andre Johnson and DeAndre Hopkins were drafted by this team. Fuller also became the first Texans rookie to score a touchdown in his team's opener and finished the day with five catches for 107 yards and a score.
This offense could be scary.
6. Snakebit Lightning
Every time you think the Chargers might be ready to make a move, they get their hearts ripped out. With six minutes to go in the third quarter, the Chargers were up 24-3 in Kansas City, dominating the Chiefs and looking prepared to make a statement about their status in the AFC West.
That's when the Chiefs flipped it for real on them.
Not having Keenan Allen, who was carted off looking distraught and is probably out for the year with a torn ACL, was a big loss. The Chargers cratered as soon as Allen left.
Melvin Gordon scored two touchdowns early -- which is two more than he had all of last year -- and Danny Woodhead looked like a dangerous, versatile, underrated weapon as both a runner and receiver.
Chargers HB snap count on the day: Danny Woodhead 50, Melvin Gordon 23

— Nathan Jahnke (@PFF_NateJahnke) September 11, 2016
So, yeah, the Chargers looked great, the Chiefs looked terrible. And then all of a sudden, the Chiefs started coming back.
You could sense what was happening. The Chargers got all clinched up, started playing tight, made huge mistakes and next thing you know, the game is in overtime and Alex Smith is plunging into the end zone on a read-option run.
A single game can't -- shouldn't? -- derail an entire season. And keeping it close on the road against a division rival in a tough place to play should be a sign for optimism. But losing your best receiver and coughing up a 21-point lead is a brutal way to take an L.
And it doesn't bode well for San Diego's immediate future.