Offseason intrigue: Questions for each team before NFL Draft
Will DeSean prove Chip wrong? How long before the Jets start Vick? Do the Texans take Clowney? Is this Peyton's last run? We ask pre-draft questions for all 32 teams.
• 19 min read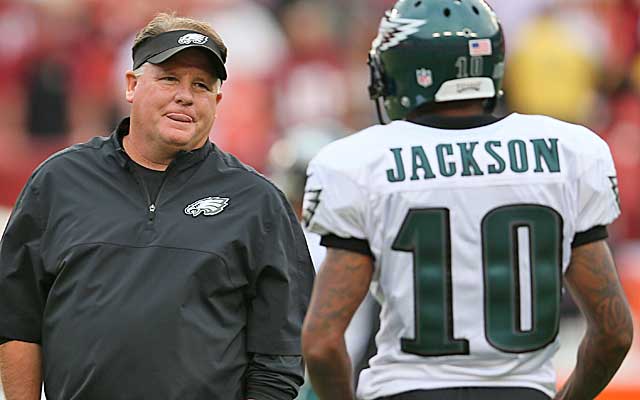 More NFL offseason: Mock Drafts | Prospect Rankings | Pro days | Top free agents
We've reached the midpoint of the most active portion of the NFL offseason. Free agency has slowed to a trickle and the draft is only about a month away. We've seen a slew of older top players, some of them surefire Hall of Famers, be shopped around the league, with little trade interest, and a fair share of bombshell moves already this spring.
So it's as good a time as any to take stock of the league. Outside of draft week -- which always brings its fair share of trade action besides the picks that are made -- there are unlikely to be too many major transactions going down, with teams approaching their 2014 budget limits, most teams spending the bulk of their cap space and the NFL about to enter its OTA period, which is always primarily about gauging the development and readiness of the youngest players on the roster.
The odds of your favorite team adding a host of proven talent, by this point, is pretty limited. That's not to say rosters are set, by any stretch, and given how cheap these draft picks are in this collective bargaining agreement, that's always going to remain the most important piece of team-building. Plenty of youngsters will make an immediate impact, especially with this draft looking as deep as any in recent history. Several teams will improve from within simply with kids selected in the 2011-2012 drafts starting to find their form and hit their prime.
Time remains for players to emerge and for holes to be filled, but as we enter the dog days between free agency and the draft here is a look at some of the burning questions for each NFL team as we edge closer to the draft:
Arizona Cardinals: Can they do it again as the hunted and not the hunter? Can they replace the leadership and consistency of LB Karlos Dansby? Can they protect Carson Palmer, now a year older? Will they draft a developmental quarterback of the future? A year ago the Cardinals were getting no attention and had no expectations but a series of astute lower profile moves, including a trade for then-fading Carson Palmer, and a stellar draft resulted in a surprise 10-6 season. The Cardinals won't surprise anyone this season, and many will be waiting to see if Palmer can do it again after a slow start. I like what GM Steve Keim has done to continue upgrading the offensive line, and this team to me is trending decidedly up.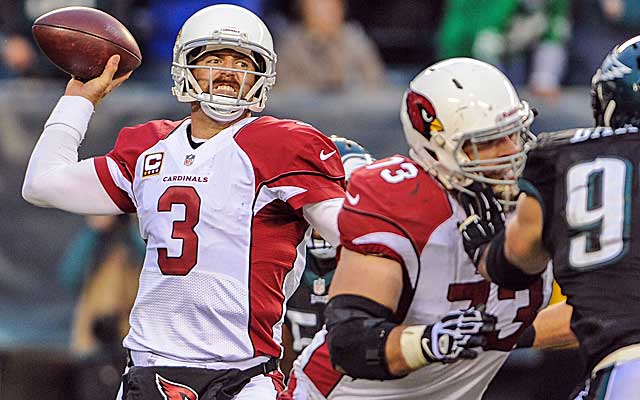 Atlanta Falcons: Can they rush the passer? Will they scare anyone on defense? Will they trade up for Jadeveon Clowney? There was a decidedly physical bent to the free-agent acquisitions, looking to add bite and toughness on both sides of the line of scrimmage, but have the Falcons done enough? They still look suspect on the edge in protection and in the pass rush, and there will be no shortage of trade chatter linking them with a move up to the first or second draft slot to nab Clowney, who might be a generational pass rusher.
Baltimore Ravens: Does Joe Flacco have enough weapons, finally? Who plays right tackle? Is there a true free safety on the roster? The Ravens will get something out of WR Steve Smith and retaining TE Dennis Pitta was a must, but they still lack a big target outside at receiver, and expect that to be a major draft target. They could keep Kelechi Osemele at right guard and draft a right tackle, or move him to tackle and draft a guard (and is his back 100 percent following surgery?). Regardless, upgrading to Jeremy Zuttah at center via trade was imperative, and the Ravens would be loathe to try to go through 2014 without a true center fielder and with two in-the-box-safeties as they did much of 2013 with Ed Reed departed.
Buffalo Bills: Is EJ Manuel ready to be a capable starting quarterback in the NFL? Is there anything they've done on offense thus far to make you think they are ready to take a leap forward in 2014? Will uncertainty about the future of ownership there loom over the team? Manuel will need to stay healthy and make considerable strides this season; if not for Geno Smith's struggles in this division a year ago, more might have been made of Manuel's issues as well. The Bills must add dynamic pass catchers in the draft, and, with Ralph Wilson now passed away, there will be periodic rumors and rumblings about the next person to own the team and the team's long-term future in Buffalo.
Carolina Panthers: At some point they'll catch a break, right? Like maybe they'll land a bunch of impact receivers all at once, and the fact they won't be able to work with injured QB Cam Newton until camp won't end up being that big of an issue? And there won't be a curse of Steve Smith or anything, right? GM Dave Gettleman has to identify receivers who can help ASAP, and perhaps his luck will turn as April gives way to May. Otherwise Newton is going to have to be a one-man army to get this team back in the playoffs even with that dominant defense.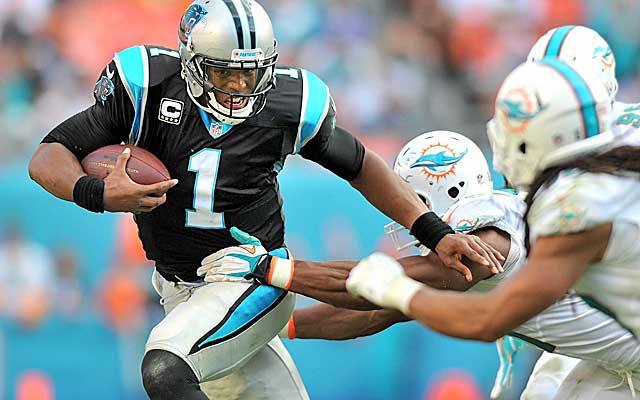 Chicago Bears: Why should we believe the defense will be any better now? Could a team draft nothing but players on one side of the ball in an entire draft? Is Jay Cutler really worth $18 million a season? If so, Phil Emery might be just the kind of outside-the-box guy to do it. The time is now for some of Emery's recent draft picks to step up, and I'm not sure Jared Allen, on his own, will be enough to make teams fear a Chicago pass rush (though additions Willie Young and Lamarr Houston should help some).
Cincinnati Bengals: What to do with Andy Dalton? Working out an extension this offseason is beyond tricky and I wouldn't be surprised to see him end up playing out his rookie contract. For all the gains the Bengals have made in recent years, committing long term to a quarterback and finally winning in the playoffs is the next step, but which will come first? And will they end up being mutually exclusive. Even more pressing may be, when does A.J. Green get his new deal, and how close to $16M a year does he pull in? Also, does a one-year extension really do anything for the job security of long-time coach Marvin Lewis if he cannot pull off a victory in the postseason?
Cleveland Browns: Is anyone going to emerge to push Brian Hoyer for the starting quarterback job? How soon will they select a quarterback next month? Is it possible to get older in free agency, and still get better? How did they let the Raiders outbid them for QB Matt Schaub, whom offensive coordinator Kyle Shanahan badly wanted? Wouldn't be surprised to see the Browns go with the best player they deem available with their first pick and look at a passer in the second round. Ben Tate is a great fit in the run game and should be an upgrade over anything the Browns had at RB last year, but we'll have to see how durable he is. Until this franchise gets stability at QB -- and Hoyer just might be that guy -- they'll remain in the basement of the AFC.
Dallas Cowboys: Are there signs of life on that defense, anywhere? It already stunk and had injury issues, but to take DeMarcus Ware and Anthony Spencer and Jason Hatcher out of that front seven, man, could it get even uglier? How can you tweak a cover-2 scheme that seems to get exposed more by the week? Is anyone buying Jason Garrett not entering the season on the hot seat? Oh, and I'm pretty certain we all already know the answer to this one, but, any sliver of a chance this team gets a general manager and a restructured front office anytime in the next decade or so?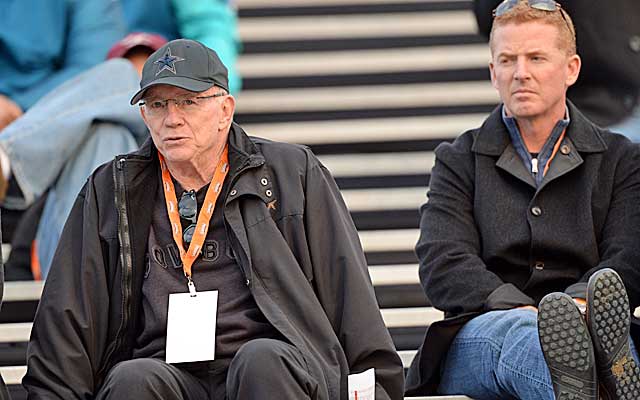 Detroit Lions: Will the addition of ever-calm coach Jim Caldwell bring more discipline and tranquility to this high-strung group? Just how much will Ndamukong Suh end up making when he gets that contract extension completed? Is there reason to be concerned about the knee issues that have slowed Calvin Johnson at times the past few years? Can Golden Tate be a true No. 2 to complement Megatron and keep Matthew Stafford from telegraphing the ball to his huge target man when things get tight and the game is on the line?
Denver Broncos: What are the odds Peyton Manning has another season like that in him? Can he stay that healthy and be that effective and set that many records again? And can the Broncos be close to as dominant this season, having to face the big-boy defenses of the NFC West? Is Montee Ball ready to provide the kind of passion and production in the run game that departed RB Knowshon Moreno did a year ago? How quickly is LT Ryan Clady fully healthy after missing last season? And, biggest question of all, for any team, and, frankly, in the NFL -- win, lose or draw, is 2014 the end for Manning under center?
Green Bay Packers: Will Julius Peppers be a fit in a 3-4 scheme and can he be effective more than sporadically at this stage of his career? Because if he is, opposite of Clay Matthews, this defense has the potential to be much more stout. Will CB Sam Shields live up to his $10M-plus-a-year deal? With the abundance of options in the run game, is this a much more balanced, ground-heavy Packers attack in 2014, even with the prospect of a fully healthy Aaron Rodgers? What inevitable find will GM Ted Thompson unearth in the mid or late rounds of this draft?
Houston Texans: What do they do with the first-overall pick? Is the allure of a Clowney/J.J. Watt duo too much to ignore? Does coach Bill O'Brien follow his roots and take a quarterback with the pick, or does a trade value emerge too good to ignore? (And one that possibly allows them to take a QB like Blake Bortles a few spots down)? Can Arian Foster get his mojo back? Who is going to instill some teeth into the heart of this defense and fortify the interior defensive line?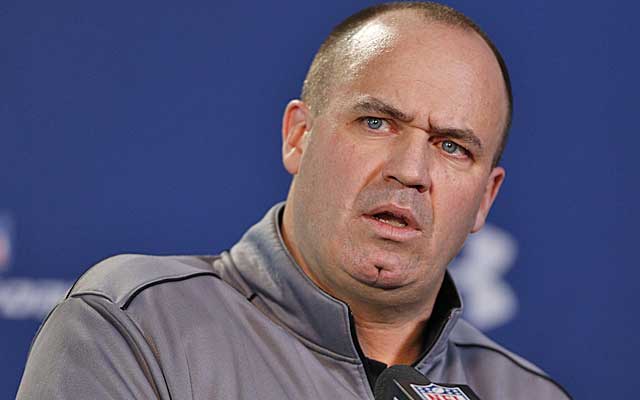 Indianapolis Colts: Will the influx of a new spine to this defense -- DL Art Jones and LB D'Qwell Jackson -- be enough to see the unit make the necessary gains in 2014? How good can Andrew Luck get, and will his playoff heroics propel him to an even more rapid ascent this season? Can Hakeem Nicks salvage his career and be a decent playmaker? Does the arrest and nebulous future of owner Jim Irsay have any carryover into the front office and decision-making process?
Jacksonville Jaguars: Any reason not to expect the spirit and confidence this team started to show in the second half of last season doesn't carry over to 2014? Are there any non-believers in Gus Bradley out there? I don't know of many. Is Chad Henne the starting quarterback in 2014? Because if the Jags don't take one in the first round, he just might be. Love the influx of some speed brought in and this pass rush should be better this season, and undoubtedly will continue to be addressed in the draft. There is reason for some legit excitement in Jacksonville, but how long will the climb be given the depth of the hole Bradley and GM Dave Caldwell inherited?
Kansas City Chiefs: Is it fair, after making such historical gains a year ago, to expect a fall back a bit this season? The Chiefs will play a much tougher schedule and they did not finish as strong as they started a year ago. When Alex Smith's new contract gets done, will it be the kind of deal that truly binds him to the team for the foreseeable future, or will the team be able to navigate out of it quickly if need be (a la the Schaub deal in Houston)? Few teams got cherry picked in free agency to the degree the Chiefs did, and they'll need to address the ability to get to the quarterback in the draft, possibly more than once.
Miami Dolphins: What will it take for the tandem of coach Joe Philbin and GM Dennis Hickey to be more than a stopgap measure until owner Stephen Ross lands a big fish? Will Ryan Tannehill regress at all after years under former coordinator Mike Sherman dating back to college? Have they added nearly enough to address an offensive line that was in need of a total overhaul? Adding tackle Branden Albert, who has some red flags, and guard Shelley Smith probably isn't going to cut it, and the line will have to be a point of emphasis in the draft.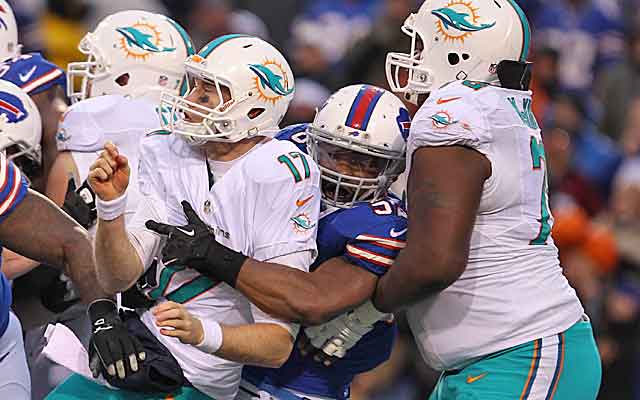 Minnesota Vikings: Is their a real quarterback on the roster? They have to draft one at some point, and perhaps as soon as possible with Christian Ponder and Matt Cassel the options right now. Can GM Rick Spielman finally get it right at the most important position on the field? Surely the addition of offensive coordinator Norv Turner, a QB guru, should aid that evaluation process. Is DE Everson Griffen able to live up to the massive contract he received having been a situation contributor only in the past? Who assumes the leadership mantle with voice-of-the-defense Jared Allen now gone?
New England Patriots: Why won't they win the AFC East, somewhat comfortably, again next season? Seems like the same old story to me. The addition of CB Darrelle Revis may make as big of a 2014 impact as any other transaction and who won't be tuning in when the Pats and Jets meet now? Brandon Browner, post-suspension, will be a choir boy and has to help that secondary as well, right? I love them keeping Julian Edelman and if Bill Belichick lands a big pass catcher in a draft full of them, this team should be more diverse offensively this season. Oh, and can Gronk get up from yet another major injury and be a factor again?
New Orleans Saints: Can the Saints get a deal worked out with Jimmy Graham ahead of his grievance over his tight-end franchise tag tender? And if, not, and he gets pegged as a wide receiver (at over $12M), is he absolutely, positively a Saint in 2014? Will the trade of versatile back Darren Sproles to the Eagles -- the team that knocked them from the playoffs in January, come back to bite the Saints on the backside?
New York Giants: Is quantity better than quality, sometimes? Because that's the approach the Giants took, looking to fill a bunch of holes with a slew of value free agents, for the most part. But is it going to be enough? Can Eli Manning eliminate some of the interceptions from his game, and will the move to a new offensive system eliminate some of the confusion? Is this the year Tom Coughlin rides off into the sunset? Wouldn't be a Giants season without at least asking as he continues what should be a Hall of Fame career.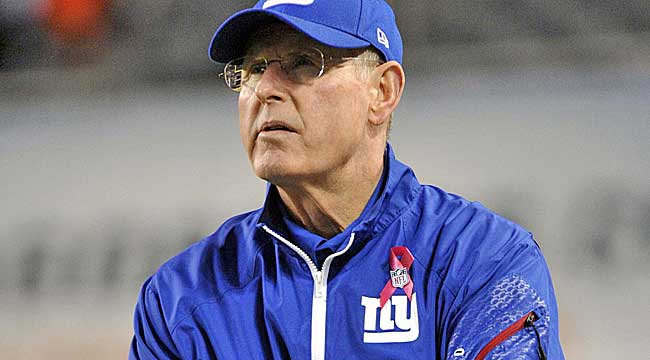 New York Jets: How long before Mike Vick beats out Smith for the starting quarterback job? Does the battle even last until training camp? How long before the Jets land Chris Johnson, upon his release by the Titans, to try to add some explosiveness to what has been a dormant defense? Can Eric Decker be something close to a No. 1 receiver? Given the reality of Rex Ryan's contract extension -- which amounts to precious little in terms of new guarantees -- will the specter of his coaching future loom as large over this season as it did the last? In New York, of all places, you have to imagine it will. If he can do anything close to the masterful job he did a year ago, of course, that should be rendered a moot point.
Oakland Raiders: Is this The Over The Hill Gang, Version 2.0? The Raiders were not afraid of the number 30 in free agency, opting to pursue several players either over that age or close to it. After losing some young starters many expected the Raiders to pony up to keep, few teams were as active as this one, signing what they believe will be eight new starters. And, well, are they done yet? I imagine Reggie McKenzie has his eye on a few free agents still getting over injuries. Of course, in the end, the issue will be: How much do these guys have left in the tank. And, with the lease up at the O.Co Coliseum after the season, the overriding question is can the Raiders find a new home in the Bay Area, and would the NFL let them make a bolt for LA? (I'd expect the NFL to stonewall that, by the way, in favor of what it deems more preferable options).
Philadelphia Eagles: Is Chip Kelly a genius? He's no doubt crazy smart, and understands what he needs to make his offense go better than anyone, but releasing DeSean Jackson at age 27 coming off his best season struck some as mad genius type stuff. With Jackson just down the road in Washington now, will this move blow up in Kelly's face? And will there have to be a learning curve at the pro game, coming to grips with the need to sometimes love a malcontent up rather than merely set him free? Otherwise, the Eagles did a helluva job retaining their own talent and securing their offensive line into the future. But if no one comes close to doing what Jackson did a year ago, and this offense takes a step back, look out brother.
Pittsburgh Steelers: So, um, why haven't the Steelers traded Ben Roethlisberger yet? I kid, I kid. We all know that's preposterous. But, with Mike Wallace's exodus followed by Emmanuel Sanders and Jerricho Cotchery, you have to wonder who is going to make plays for him besides Antonio Brown. Also, what happened to Pittsburgh's front seven? Brett Keisel and LaMarr Woodley and Al Woods and Ziggy Hood are all gone, with Casey Hampton and Aaron Smith gone a year before, that's pretty significant turnover to a key part of their defense. Is this the final year for Dick LeBeau as defensive coordinator? How much will Mike Munchak bring to the run game? (I suspect quite a bit).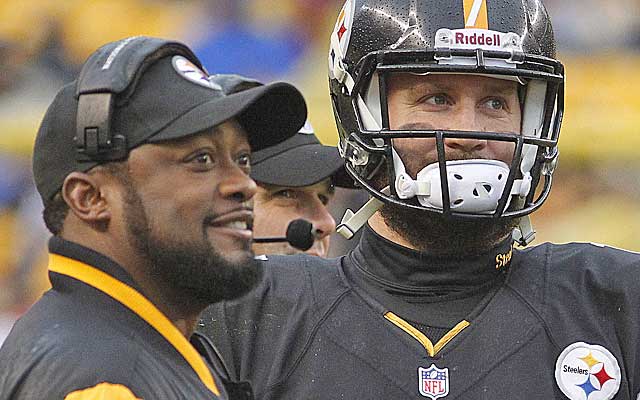 St. Louis Rams: So, is this the year Sam Bradford stays healthy and look like a player who was drafted first overall? It's been the same primary question with the Rams for several years now. With Bradford already paid his guaranteed money on his massive rookie deal, is he playing for his future in 2014? Will Tavon Austin's size and limitations keep him from being a central cog in this offense? Are there more weapons on the way? Just how much more fearsome might this already impressive collection of pass rushers be with Gregg Williams now commanding the defense? Is the offensive line competent enough? Oh, and does anyone really think owner Stan Kroenke bought that parcel in land in LA for anything other than a possible stadium, with his lease in St. Louis up after this season?
San Diego Chargers: At what point do the Chargers think about an extension for quarterback Philip Rivers, who was excellent again when paired with new coach Mike McCoy last year? Rivers has two years left on his current deal. Is this Ryan Mathews' final year in San Diego after a very up-and-down tenure there since being a first-round pick. Can Dwight Freeney return from major injury and add a spark to the defense? And, with a dwindling lease fee of their own, is this the year the Chargers truly enter the fray for LA, themselves, given that the market is obviously so much closer to home for them than any other franchise in the NFL?
San Francisco 49ers: How long can Jim Harbaugh and GM Trent Baalke coexist? If or when does Harbaugh get that $8 million a year contract extension, and if he doesn't, then how likely is it the 49ers seriously explore trading him after this season? Will that backdrop in any way limit this team's ability to annually reach the NFC Championship, if not go further? When does Colin Kaepernick become the next $20 million a year man in the NFL? Because that's going to be the magic number in his contract talks. Can NaVorro Bowman return from that grisly injury in the playoffs to give San Francisco a second-half boost? Just how cool will Levi's Stadium be, with all the latest techno bells and whistles available to man?
Seattle Seahawks: Can anyone repeat in the NFL anymore? It's a daunting proposition but one this loaded team just might be ready to meet. Which of their core of deserving players -- Earl Thomas, Richard Sherman, Russell Okung -- gets his contract extension first? How many drafts picks are devoted to restocking the interior of the defensive line -- an area that took a hit in free agency? Can GM John Schneider continue his wizardry in the draft? I see no reason why not, given his impeccable draft record. Can Percy Harvin stay healthy for an entire season and really boost the offensive explosiveness? How good of a fit could free agent TE Jermichael Finley be in this offense if healthy and signed? I think he is another nice piece of the puzzle there still waiting to be added.
Tampa Bay Buccaneers: How quickly can all of these new signings create some chemistry? I love what rookie GM Jason Licht has done in his first offseason, but sometimes it takes a while for so many new players to jell. Will coach Lovie Smith have enough new Cover-2 tricks up his sleeve from a year spent out of football to get this defense to reach its potential? Is there any chance Mike Glennon fends off newcomer Josh McCown as the starting quarterback? (Doubtful at best). Will the release of Darrelle Revis come back to bite these guys at all? Scheme fit, or not. Will any defensive front make as big a jump forward in 2014 as this group? Will this completely rebuilt offensive line get in step together quickly?
Tennessee Titans: Can coach Ken Whisenhunt make Jake Locker a viable starting quarterback and keep him accurate enough if he has to attempt more than 20 passes a game? Are there enough proven commodities on this offense to believe it will be able to produce points when needed? Does Whisenhunt look at a quarterback or two on the second or third day of the draft?
Washington Redskins: Will we ever see the RG3 of 2012 again? Can he stay healthy and can a suspect offensive line protect his vulnerable knees and will he learn to slide when necessary to be able to get through a full season? What kind of bond does he form with new coach Jay Gruden? (There is nowhere to go but up in that regard, after the shambles of the Mike Shanahan regime). Can Gruden rapidly build up trust? How much does DeSean Jackson add to this offense? Quite a bit. But is it enough to overcome the horrendous special teams and defense the Skins have made one of their hallmarks the past few seasons? That's where the doubt creeps in. How badly will the rebuilding team be held back by not having what would have been a top two pick in one of the deepest drafts in a long time? It belongs to the Rams from the RG3 trade.
Everything you need to know about the Redskins-Saints matchup this weekend

Here's every official injury designation for each NFL team for Week 11

The Dolphins took another blow amid a rough stretch of football
Our computer model simulated every Week 11 NFL game 10,000 times with very surprising resu...

The NFL on CBS broadcaster also broke down the differences between Dak, Goff and Wentz

The Legion of Boom is getting older and injuries are taking their toll