Beautiful day for baseball: 1970 gift still giving on Father's Day
As part of our Father's Day series, Scott Miller relives his first ballgame with his dad.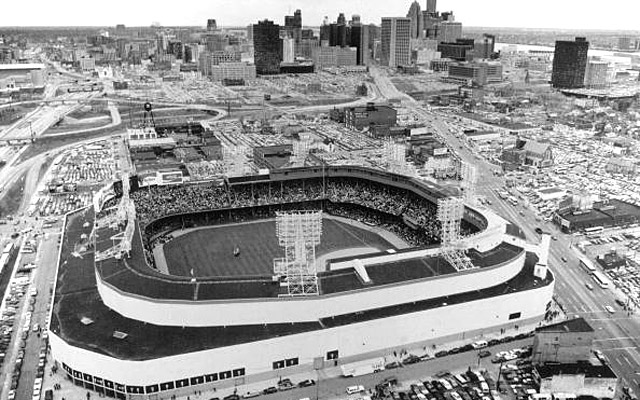 Father's Day is just around the corner, and I am not looking at ties. Or golf shirts.
I am looking at a score sheet.
I am closing my eyes. I am 7 years old, the very best age to fall for this game of baseball, and I am in old Tiger Stadium, one of the very best museums there ever was.
"That was a grand old stadium," Roger Craig, Tigers pitching coach from 1980-1984, reminisced the other day.
Yes. Sniff. And that doesn't even cover the half of it.
It is a hot Saturday afternoon. Eighty-five degrees, according to my score sheet.
It is July 11, 1970.
It is the first time my father took me to a major-league game. Do you remember your first one?
Some gifts, they stay with you a lifetime.
Brooks Robinson is here. Boog Powell, Al Kaline and Willie Horton, too. And Mike Cuellar and Bill Freehan and Gates Brown.
"I remember that game, vaguely," Nationals manager Davey Johnson, the Orioles' second baseman that day, told me this spring.
Memory is such a tricky proposition, especially from 43 years down the baseline. It can be your friend. And just when you think you're sure about something ... it can turn two and kill the rally.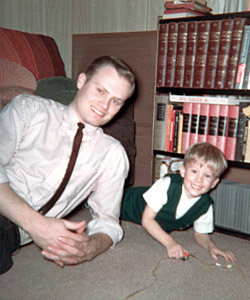 For example, I know my mother was with us. I think, but I can't be sure, that my brother was with us.
Two things, though, have stayed with me from that afternoon: the way it started, and the way it ended.
One thing about going to a game with my father, bless him, is that he's always made it a point to get to the ballpark early for batting practice. You learn so much from the great teachers, don't you?
But on this day, BP ended early because of the Tigers' annual fathers-sons game.
Which was utterly confusing to me, at 7, because when we walked into Tiger Stadium and saw all of those kids on the field, my overwhelming thought was: Am I supposed to be out there? Can I go out there? Was some sort of invitation issued and missed?
I chomped on that mystery for a long time, far longer than any stick of cardboard-tasting gum out of a Topps baseball card pack, which my parents never would let me chew anyway.
To this day, whenever I see players' children running around on the field before or after a game, sometimes, for a second or two, it is 1970 all over again. Plymouth Valiants for everyone!
The other end of the afternoon, though, is why Johnson still has even a vague memory of the game.
The Orioles were leading 6-5 with two out and none on in the ninth when Kaline absolutely crushed a Pete Richert pitch that sent Paul Blair all the way back to the center-field fence.
Blair climbed that wall like Spider-Man, reached over ... and the crowd of 27,295 erupted in an ovation like I'd never heard before. Kaline just tied the game!
Or did he?
"When I looked up after I landed on the track, all of a sudden here came the ball, and I made a basket catch," Blair said.
He remembers the umpires taking their time making the call "because I was on the fence, and I fell off and they couldn't tell if I had the ball."
Flipping back through 43 years' worth of memories yellowing like pages of an old newspaper, and still seeing this vague picture from our box seats somewhere many rows behind first base, I could swear Blair fell over the fence into the stands.
But here he is explaining he actually fell off the fence and back onto the field.
"I will never forget it as long as I live," he said.
Nor will I.
Who knows why certain childhood moments live forever, even if the edges become a little fuzzy over time, while others disappear forever like foul balls into a field of tall weeds?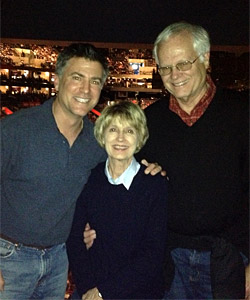 What I do know is this: If you're fortunate, the hot dogs and ballgames early on with Dad soon enough become dinners and graduations and grandkids. One Father's Day blends into the next, and the new memories fit right into the treasure chest with the old ones.
The score sheet from that afternoon sits in a frame in my home office. It is an absolute work of art.
Sometimes, when I need a little inspiration, I will scan those magical names and think back to that afternoon.
And sometimes, when I need a little guidance and wisdom, I'll still dial the guy who took me to that game back when life was a tantalizing collection of summer days, ice cream cones and guys named Boog and Gates.
Thing is, each year you do your best to take care of Dad on Father's Day. But for many of us, it's always a losing proposition. Because whatever you find, you already know that nothing will ever match all those gifts your father has already given to you.
Especially the unwrapped ones, like a box seat and a Saturday afternoon.
Denny Hamlin and Kevin Harvick will look to build off momentum in order to catch Martin Truex...

The team of children agreed among themselves to follow Colin Kaepernick's stand against in...

Did Elliott cheat to finish second in the NASCAR playoff opener? You be the judge
Kahne has been with Hendrick Motorsports since the 2012 season and is currently in contention...

After finishing second in the first playoff race of the season, can the 21-year-old son of...

Find out if you're as smart as you think you are