It's often overlooked in August when trying to figure out what teams will take steps forward and what teams will take steps back, but the backup quarterback position is a pretty important one in the NFL. Just ask the 2015 Dallas Cowboys, who went turnstile with the position while Tony Romo nursed multiple collarbone injuries, unable to let a league-best offensive line take over games because they were too weak under center. Jerry Jones admitted he made the mistake of not solidifying the position.
With that in mind, I decided to rank the backup quarterbacks around the NFL. I actually created a very rough formula for ranking them, giving three points for a start, two points for a touchdown pass and negative one point for an interception. But that gives too much credit for playing a long time -- Peyton Manning could unretire and be the "best" backup in the league. Matt Schaub gets the most points!
It is a helpful guidepost, however, because it's important to have experience behind the starter. You can't just toss some rookie out there and hope it works out; Kurt Warners don't grow on trees.
These rankings are based on the backup group as a whole -- you get more points if you have a great third-string guy too -- but primarily based on who would be the least hosed should their starting quarterback go down. It's not strictly about the dropoff (Lord knows it's not that steep for the Browns), but the gap does matter.
Also, safety is a big thing here. No one's itching for upside when your starting quarterback goes down. Having a higher floor is a better thing than having a really high ceiling for a backup.
Depth chart: Derek Anderson, Joe Webb
Ranked fifth according to our metric, this is the best backup situation in the league and one with proven success. Anderson filled in for Cam Newton over the course of multiple games in 2014, going 2-0, completing 67 percent of his passes, while throwing five touchdowns and no interceptions. Once upon a time Anderson was a Pro Bowl quarterback with the Browns. Then he was one of the questionable starters for the Cardinals, at which point in time he lost his mind on a reporter. THAT'S FINE. IT'S FINE.
Now he's settled into the role of backup in Mike Shula's offense, providing consistency at a critical position, considering how often reigning MVP Cam Newton takes shots on the field. Joe Webb is a sneaky bonus as the third-string guy who can help replicate what Newton does on the field.
Depth chart: Mike Glennon, Ryan Griffin
In another timeline, Glennon is the actual starter for the Bucs. But NFL politics are weird, and when you get drafted by one regime and that regime gets fired, sometimes you've got to fight through as a backup. Glennon knows this all too well, having sat behind Russell Wilson for several years in college.
Greg Schiano recruited him out of high school and drafted him with Tampa Bay in the third round, but he never stood a chance once Jameis Winston was the No. 1 overall guy. He knows that and is at peace with it heading into 2016 (he also likes working with Dirk Koetter). If Jameis should go down, Glennon might offer the best possible replacement level quality production of any top-20 quarterback backup.
Depth chart: Blaine Gabbert, Thad Lewis/Colin Kaepernick
Weird situation here because it might actually be Colin Kaepernick on this list instead of Gabbert depending on what Chip Kelly ends up doing with the starting role in San Francisco.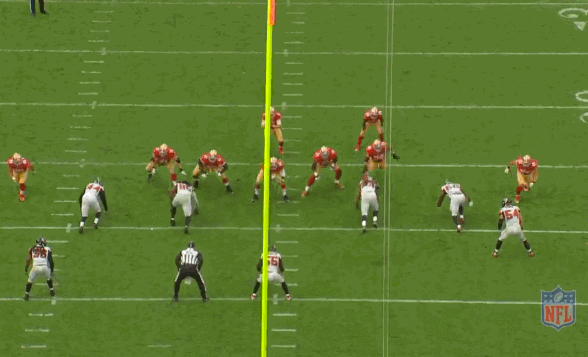 Either way we're talking about a potential high-end backup with plenty of upside. What a thing to say about Blaine Gabbert in 2016. Say whatever you want about the start to his career but he's improved since he landed in San Francisco.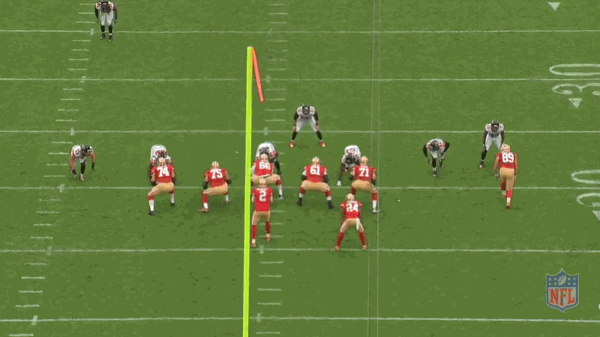 If he ends up losing out on the gig to Kaepernick, I'd be willing to wager he gets a look at some point this season anyway. And his skill set might fit Kelly's system even better. Thad Lewis has experience!
Depth chart: Drew Stanton, Matt Barkley
There is something extremely comforting about both knowing what Stanton can do -- he went 5-3 for the Cardinals after taking over for Carson Palmer in 2013 -- and knowing how much confidence Bruce Arians has in his backup. True story: before trading for Palmer, Arians was willing to start out in Arizona with Stanton as his starter. It's only a bonus that Stanton can dance on the sideline like no one you've ever seen before.
Barkley isn't safe by any means, with Jake Coker being drafted, but he should have the advantage here and has some time working in Arians system at this point.
Depth chart: Matt Moore, Brandon Doughty
Is this too high? It might be. The closest Moore came to starting a game since 2011 (12 starts) was when Joe Philbin threatened to yank Ryan Tannehill against the Raiders in Oakland and insert his backup. Man, that feels so long ago. He's 31 now and has served faithfully as the backup to Tannehill through five coaches now. Tony Sparano and Todd Bowles in 2011, Joe Philbin, Dan Campbell and now Adam Gase. He's not going to magically become a late-blooming superstar, but he feels like a really safe floor for Miami if something happens to Tannehill.
Depth chart: Brian Hoyer, David Fales
There is a reason why Hoyer keeps bouncing around -- he is not a great quarterback. But there is another reason he keeps landing a job -- he is a good enough quarterback to play if a team really needs him to. There are tons of examples of him starting and looking good while doing it. People were clamoring for Cleveland to pay him big money a few years ago and he helped lead the Texans to the postseason in 2015. His ceiling is low, but his floor is high.
Depth chart: AJ McCarron, Keith Wenning
If the Bengals lose Andy Dalton, they're probably in trouble, particularly after Cincy lost some critical weapons this offseason (Mohamed Sanu, Marvin Jones), saw Hue Jackson leave for Cleveland and is waiting on Tyler Eifert to come back. But McCarron looked pretty good filling in for Dalton during the stretch run of 2015, and even came within a Vontaze Burfict meltdown of "winning" the first playoff game of Marvin Lewis' tenure. He thinks he's the next Tom Brady and that's a stretch, but he's a good backup who is developing very nicely.
Depth chart: Chase Daniel, Carson Wentz
If this list were based on how much backups were being paid, the Eagles would be No. 1 by a longshot. After investing big money into Sam Bradford this offseason, the team also gave Daniel a large contract to be the primary backup and then went out and drafted Wentz with the No. 2 overall pick. If the rookie plays, things have gone very south. But Daniel is a good, if overpaid, option behind Bradford, a player with a history of not staying healthy. Daniel's knowledge of Doug Pederson's offense is a huge plus obviously.
Depth chart: Josh McCown, Cody Kessler
This is a case where we could see the backup flip and become the starter, depending on what happens with Robert Griffin III. Regardless, having McCown on the roster is a huge plus, even if he's a limited player. Hue Jackson can work some magic with quarterbacks and there's a reasonable chance RG3 gets injured or isn't great in 2016. If that's the case, there needs to be something for the Browns to fall back on. McCown is that not-quite-so-sexy fallback, but he's not entirely unattractive either.
Depth chart: Jimmy Garoppolo, Jacoby Brissett
This is entirely based on the premise of Bill Belichick and Josh McDaniels marching forward with Garoppolo as the starting quarterback for the first four weeks of the season and not flinching. It's what they do in almost any situation -- "we'll play with the guys we have," etc., blah, yada -- but there is something that inspires confidence when the people in charge don't appear concerned about missing the greatest quarterback of all time for four games to start the season. Life without Tom Brady won't mean not winning either, and it's totally possible Jimmy G goes 3-1 and nets the Pats something nice in a trade. At the very least it would result in someone else asking Belichick if Brady is going to get benched, which is worth it for the press conference alone.
Depth chart: Chad Henne, Brandon Allen
Once upon a time, Henne was going to be the bridge quarterback as the Jaguars eased in Blake Bortles. But Henne wasn't very good and neither were the Jaguars, and the front office pulled the trigger on inserting the youngster early. It probably paid dividends, with Bortles developing quickly in his second season and throwing 35 touchdown passes in 2015 (he also has 35 interceptions the last two years). Henne went 0-3 but the 2014 Jags just weren't that good, ultimately winning three games total. It's not like he was responsible for them giving up 119 points in the first three weeks of the season.
Depth chart: Bruce Gradkowski, Landry Jones
Sleeper situation thanks to Gradkowski suffering a season-ending injury back in August of last year. Somehow he's only 32 years old and while not a truly enticing option, he's experienced and sort of built like Ben Roethlisberger, in that no human can really be built like Big Ben. He hasn't actually had to start a game for the Steelers, but he's a steady, consummate backup player. Jones does have experience starting and gives the Steelers some nice depth at the position.
Depth chart: Matt Schaub, Sean Renfree
This is where the formula breaks down completely. Schaub and Renfree combine for the most points out of everyone, thanks to Schaub having 92 career starts, 133 touchdowns and 90 interceptions. The issue is ever since 2013, Schaub's looked like he was cooked. So he wracked up tons of starts while being good for the Texans -- he led the league in passing yards in 2009 -- but has fallen off a cliff severely. There's still plenty of experience there but the recent experience hasn't been very good. He's only this high because of the fit in Kyle Shanahan's offensive scheme should make Schaub a better emergency option than he was with the Raiders or Ravens.
Depth chart: Luke McCown, Garrett Grayson
McCown is the ultimate backup. So much so that Verizon made a commercial about him being a backup. I wonder why they save those things.
McCown actually got the chance to start for the Saints in 2015 and nearly beat the Panthers, completing 81 percent (!) of his passes for 310 yards against one of the best defenses in football. It was quite a surreal moment.
Depth chart: Shaun Hill, Taylor Heinicke
You could tell me that Hill is 55 years old and I would believe you. He is 36, which is very old, but experience doesn't just bring rings around your center. And having a savvy veteran who can step in behind Teddy Bridgewater and hand the ball off to Adrian Peterson and make a couple throws is a good thing. Dude started eight games for the Rams in 2014, so it's not like he's been rotting on the bench for a decade or anything.
Depth chart: Kellen Clemens, Zach Mettenberger
Having the Mett Show on a depth chart might be a negative in some cases, but he's got tons of experience with Ken Whisenhunt's offense. Not to mention an incredible mustache game.
He's a taller, slower, poor man's Philip Rivers maybe? Clemens is sneaky old at this point (33) but has multiple seasons starting eight-plus games in his career at this point.
Depth chart: Colt McCoy, Nate Sudfeld
Finally, there's no drama on the Redskins depth chart. Just steady, old Colt hanging out, willing to pop in and make some plays. When he played for Texas, and when he was drafted by the Browns, he looked like a guy who could actually become a starter in this league. He probably doesn't have the necessary physical traits to really excel at a high level, but he's more than capable of stepping in and winning a game or two if something happens to Kirk Cousins. You know he'll work his tail off and should be able to execute Jay Gruden's offense in a crunch.
Depth chart: Matt Cassel, Alex Tanney
Another case of the formula not meaning a whole lot (glad I took the time!), because Cassel, as a starter for a long time with the Chiefs, piled up a bunch of starts and touchdowns. He's clearly got experience as a result of those games, but, like Schaub, we've also seen him play backup quarterback in recent years and, like Schaub, the results weren't pretty. Cassel was with the Bills last year before being traded to the Cowboys, where he filled in for an injured Tony Romo. It's tough to fill in at the last minute and it's really tough to fill in at the last minute for a new team and a new offense.
Depth chart: Geno Smith, Christian Hackenberg/Bryce Petty
Two weeks ago, this group either would've been higher (people believed in Geno Smith) or lower (Geno was the starter, meaning it was Hack and Petty, yikes). The fact that Ryan Fitzpatrick signed his deal and instantly became the starter, with Todd Bowles basically letting out a gigantic, public sigh of relief when the bearded wonder showed up. The faith in Geno we saw during the Jets attempt to play chicken with Fitzpatrick was clearly not entirely real and that's extremely concerning when you look at this situation. Hack and Petty having to play in 2016 would be an Armageddon scenario for New York.
Depth chart: Brandon Weeden, Tom Savage
Things are starting to get a little hairy here. We're not really in a "safe place" per se, regardless of who you're talking about. Weeden does have experience with a ton of starts (and was actually further down the list than I expected, checking at No. 13 in terms of the ranking). Five starts the last two seasons as a backup, with a decent game for the Texans last year. The Cowboys ditched him when he didn't produce the way Jerry Jones wanted him to, but sometimes that's what happens when you hype up Brandon Weeden. I trust Bill O'Brien more than most coaches to cobble something together on the fly if necessary.
Depth chart: Case Keenum, Sean Mannion
At one point this past offseason, the Rams were telling everyone they didn't care and were totally willing to move forward with Keenum as their starter. It was the Rams annual quarterback bluff and it wasn't true, as Jared Goff was taken No. 1 overall following a blockbuster trade. Keenum's got some experience in Los Angeles and could end up winning the starting job if Goff doesn't play well in training camp. That would actually sink these guys a little lower.
Depth chart: Dan Orlovsky, Jake Rudock
It's entirely possible that Orlovsky is like a Madden character who got stuck in the corner and is just running in place. And Orlovsky is stuck in the back of the end zone for the Lions. Dependable as ever though.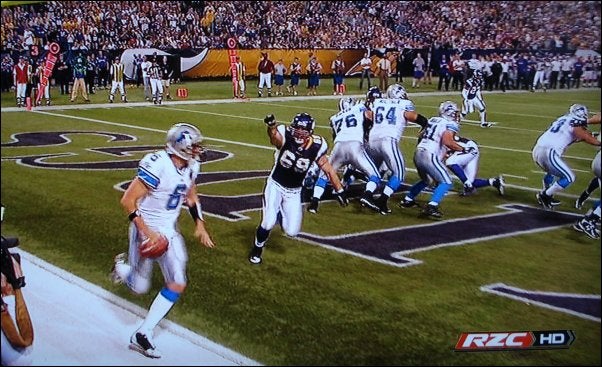 Depth chart: EJ Manuel, Cardale Jones
From a name-value perspective, this is a pretty good backup situation! Unfortunately being a famous quarterback doesn't necessarily make you a good quarterback (see: Tebow, Tim). Manuel is a massive bust for the Doug Whaley regime and one he's skating on. The Bills will probably work out something with Tyrod Taylor on the contract front, but in theory Cardale is the long-term future. He might have some kinks to work out first.
Cardale Jones just threw a pass so far off target it knocked the phone out of the hand of a reporter 40 feet behind the sideline.

- Sal Maiorana (@salmaiorana) August 1, 2016
Depth chart: Ryan Mallett, Josh Johnson
Arm strength is a big plus here, but an inability to set an alarm clock counterbalances it.
Depth chart: Ryan Nassib, Logan Thomas
The biggest positive of Nassib is the length of time he's had in the system, so he's not stepping into something new. It would be weird to run a team with Eli Manning playing quarterback because, just like with Peyton, you don't really worry about the backup situation because that family never misses games.
Depth chart: Aaron Murray, Kevin Hogan
K.C. might rank higher if it brings in Nick Foles, as has been reported. Otherwise, we're fully entrenched in the "Leap of Faith" section here. The Murray and Hogan duo could actually be higher if we had some experience seeing them in real-life action. Both feel like guys Andy Reid could develop and sucker someone into giving up a third-round pick on the trade market.
Depth chart: Trevor Siemian, Paxton Lynch
No telling whether or not one of these guys wins the job over Mark Sanchez and if they did, it would be weird for this rankings because Sanchez would in theory move Denver much higher up the list if he was the top backup. On the other hand, if Sanchez gets beat out by Siemian or Lynch, that would say something really bad about Sanchez.
Depth chart: Brett Hundley, Marquise Williams
I like both of these quarterbacks from a development standpoint and think spending time with Mike McCarthy's quarterback camp will help them a lot. But it's also hard to imagine them stepping in and winning games if Aaron Rodgers isn't on the field.
Depth chart: Matt McGloin, Connor Cook
Am I underrating McGloin here? We know nothing about Cook except that he's NOT A LEADER (according to an anonymous scout).
Depth chart: Scott Tolzien, Stephen Morris
Maybe they could be higher here, but it's amazing how much the loss of Matt Hasselbeck really stings this depth chart. He filled in for an injured Andrew Luck last year and nearly dragged the Colts to the playoffs. Tolzien started a pair of games when Aaron Rodgers went down for the Packers in 2013 and wasn't terrible, but it says a lot if Green Bay wasn't interested in keeping him around as a safety net for their situation as well.
Depth chart: Trevone Boykin, Jake Heaps
Wait, what? The Seahawks really don't have anyone behind Russell Wilson except an unproven rookie who a lot of people thought would be a wideout? I actually like the idea of Boykin backing up Wilson (similar styles, running quarterback can often fill in during a pinch and pick up yards) and Boykin's off-field issues plus size made him an underrated asset in the draft. But this is why you really don't want Russell taking too many hits behind a totally revamped offensive line without Marshawn Lynch to lean on in the running game.
32. Cowboys
Depth chart: Dak Prescott, TBD
Dallas had eyes on Nick Foles, but it looks like he's headed for Kansas City. So, for right now this is an absolute debacle, especially considering how often Tony Romo is injured and with Kellen Moore (their top option) going down with a broken ankle. It's almost like they learned nothing from 2015.