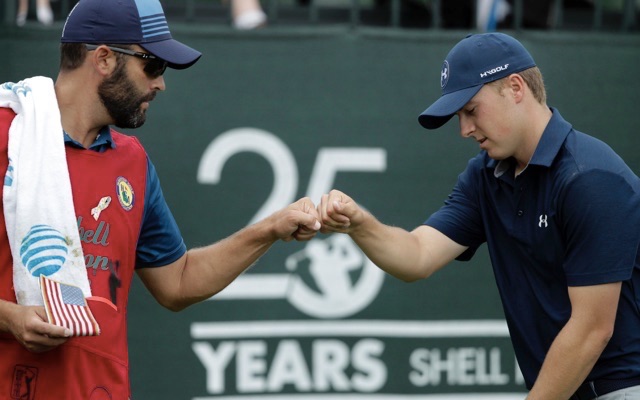 It's difficult to imagine Jordan Spieth playing a sport other than golf. But his mom Christine recently told Golfweek that it could have happened. 
Spieth's brother, Steven, plays basketball at Brown. When Jordan recently attended one of his brother's games, let's just say he made his presence known. "He was sitting with about 20 or so people, he was wearing a floppy gray hat, and he was screaming at the referees at every call that went against Brown," wrote Bill Reynolds of the Providence Journal.
Would it have been hoops for Jordan as well?  
"Jordan played on highly competitive sports teams (basketball and baseball) with many boys who ended up going to college to play D1 sports (baseball, football and basketball)," his mom Christine told Golfweek.
"I have no doubt that he would have played D1 baseball if he had continued to play in high school. He is a 'team' player first and foremost. That is why he loves the team events (Walker Cup, Ryder Cup, Presidents Cup). I think playing team sports helped him develop leadership skills, too."
She noted last year that he was an ace on the mound.
"He hung up his golf clubs during football and baseball season—he was a quarterback and a pitcher—two pretty big roles. Then, he'd pick up golf again when summer rolled around," Christine told Changing the Game. We have proof.
Spieth played QB, PG + pitcher growing up. Broad sports background = greater physical literacy http://t.co/cfwwDA7z0g pic.twitter.com/acrVUvmGwF

— LanceGillPerformance (@LGP_Inc) July 8, 2015
Oh, and he proved last year that he's still got it.
.@JordanSpieth throws a hard strike for today's 1st pitch. pic.twitter.com/pIvKb4RNUX

— Texas Rangers (@Rangers) August 19, 2015
Thankfully for him (and us), he did not choose the baseball route. Probably because this is a reality none of the rest of us know.
As sun began to set at Doral, watched @JordanSpieth make 100 6-footers in a row. Yes it was impressive.

— Steve DiMeglio (@Steve_DiMeglio) March 3, 2016