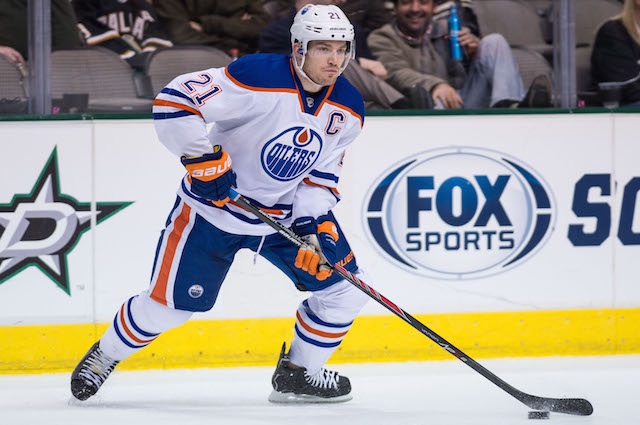 Andrew Ference has put together quite a career for himself in the NHL. The 2015-16 season will be his 16th in the league, he has been a member of a Stanley Cup winning team, he is currently the captain of the Edmonton Oilers, and he has played in more than 900 regular season games in the league (if you include his 120 playoff games, he's up to 1,021 overall).
He also proved a lot of people wrong along the way, including the folks at Central Scouting after they did not invite him to their pre-draft physical testing in 1997. The fact he was initially overlooked by Central Scouting inspired Ference to fax a letter to every NHL general manager that not only pointed out that Central Scouting had "proven very inaccurate" in the past, but also included his promise to play in the NHL and his own physical testing results. 
On Thursday Ference posted a copy of the letter he sent to then-Penguins general manager Craig Patrick.
The Penguins ended up selecting Ference in the eighth round of that year's draft.
Found some gold going through old stuff at the house. Faxed this to every GM when I wasn't ranked for the draft. pic.twitter.com/CDhxDjWfA7

— Andrew Ference (@Ferknuckle) August 13, 2015
The text of the letter, in case that is too small to read:
Dear Mr. Patrick:

Recently, the Central Scouting Bureau conducted physical testing for selected draft eligible players. Since I was not invited for testing, I can only asssume that Central Scouting believes that their current ratings accurately reflect my position with other players eligible for the upcoming NHL draft. Central Scouting has proven very inaccurate in the past and this is no exception. I believe, without a doubt, that I will play in the National Hockey League.

Please accept the enclosed testing results for your consideration. This test was conducted at the University of Alberta by the same people who tested for Central Scouting.

I am looking forward to proving myself this fall at my first NHL training camp, for whatever team is prepared to give me that opportunity. I guarantee that the team that has the confidence to draft me will not regret that decision.

I will be in Portland until the end of the school season and can be reached through the Portland Winter Hawks' office, if necessary. Thank you for your team and consideration.
That is pretty awesome, and even though 204 players were still selected before Ference that year, he is currently one of only 11 players from that class to have appeared in at least 900 NHL games.
The only defensemen selected that year that have appeared in more NHL games than are Scott Hannan (1,055), Eric Brewer (1,009) and Brian Campbell (920).
His 225 career points are also currently fifth among all defensemen selected that year.