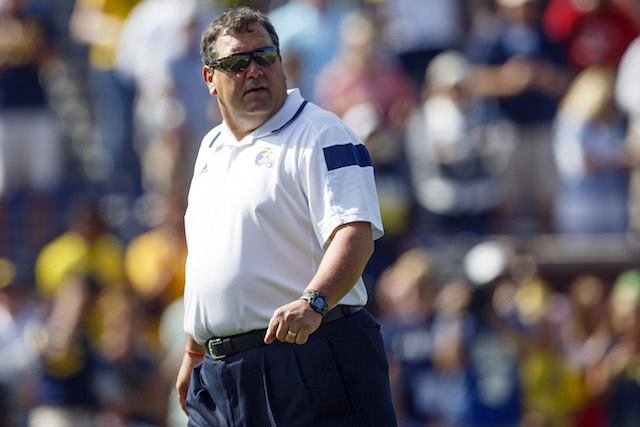 It's possible that Brady Hoke doesn't understand how championships are determined.
After losing to Minnesota 30-14 on Saturday, Hoke's Wolverines have dropped two straight games at home and are 2-3 overall (0-1 Big Ten). During Saturday's loss, fans in the stands were chanting for Hoke to be fired.
That doesn't matter to Hoke, though, as he still has big plans for the 2014 season.
"I think this team can still win the championship," Hoke said after the game. "I really do."
Well, I really don't, Brady. 
I'm going to assume you're talking about the Big Ten title because there's no way that a three-loss Michigan team is going to qualify for the playoff. And while I guess your theoretical championship is mathematically plausible, it doesn't really match up with the reality of the situation.
Your team is not good, Brady. Hell, your team might not even be your team by the time Monday arrives, let alone when the Big Ten title game kicks off.