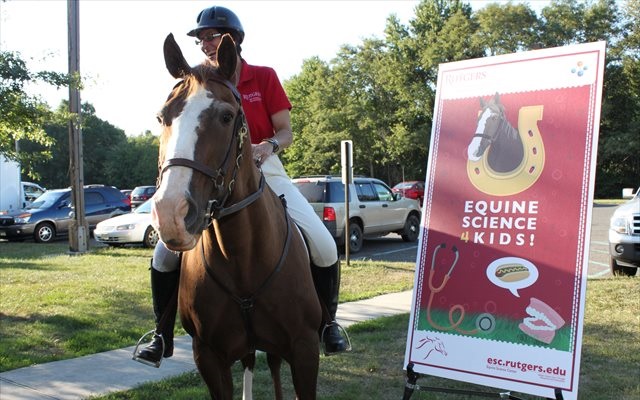 Live horse mascots have roamed college football sidelines for decades, but only one is believed to be the only horse ever penalized in a game: Rutgers' Lord Nelson, the mount for the school's Scarlet Knight, flagged for unsportsmanlike conduct against Army in 1994.
Sadly, the school announced that Lord Nelson died Sunday at the age of 42, the Associated Press reported. Per the Rutgers release, Lord Nelson spent nearly 30 years of his extraordinary life -- the average lifespan of a horse falls between 25 and 30, meaning that according to the school, Lord Nelson lived to be the human equivalent of 126 -- serving the university in some capacity, either as a university police horse, mascot, or subject of the school's Equine Science Center's education project.
From the Rutgers release:
Lord Nelson will also be remembered as the first, and only, horse to ever receive an official football penalty in a NCAA football game. In addition to his time with the student mounted patrol, Nelson also served as the horse that was ridden by the Scarlet Knight at Rutgers football games. During a close game against Army in 1994, Nelson broke onto the field and raced all the way down the sideline to the opposite end of Giants Stadium. Receiving a yellow flag for his "un-sportsHORSE-man like conduct," he almost cost Rutgers the game.
That's not an exaggaration -- the flag came immediately following a fourth-quarter Rutgers touchdown that put the Knights up 16-14 with under nine minutes to play, forcing the extra point to be tried from 35 yards out. It missed, meaning an Army field goal would have won the game.