OK ... seriously, what happened there?
Brian Dozier wasn't a nobody prior to the final two months of last season. In fact, he had been a Fantasy standout for the better part of four years. But with the changing statistical landscape over the last two, he had begun to stand out less and less.
Quite simply, home runs had become less valuable, and that's all he brought to the table. And he brought them at a level that was quickly becoming replaceable. He's a big deal when he's one of only two or three second basemen hitting 20 home runs, as was the case in 2014 and 2015, but then, all of a sudden, Logan Forsythe was doing that.
For a while there during the middle portion of last season, Dozier looked like he might become a replacement-level player in mixed leagues. A .240-hitting, 25-homer second baseman just didn't stand out anymore.
But then he became something else entirely.
Dozier hit 23 home runs in August and September alone. Gary Sanchez was the only other player to hit even 20 during that time. It would have equaled his second-most for an entire season if he wasn't blowing away his previous career high with 42 -- a mark that put him one shy of the major-league record for home runs by a second baseman, set by Davey Johnson in 1973.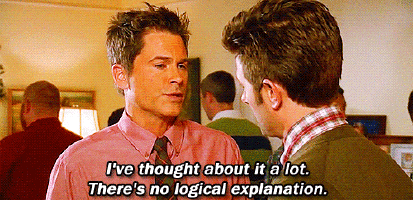 Well, maybe a couple. The optimistic one says he finally got healthy, that the torn labrum he suffered in his right hip during the second half of 2015 -- an injury that was never surgically corrected -- finally healed to the point that he could unleash his best swing again. And considering he had a 112-game stretch at the end of 2015 and the start of 2016 in which he hit .218 with 11 home runs, there's probably some truth to that.
But it doesn't tell the whole story, not when you look closer at the numbers.
The turning point didn't actually come in August but on June 17, about halfway through the season. Up until then, Dozier had hit .227 with seven home runs and a .694 OPS. Thereafter, he hit .293 with 35 homers and a 1.004 OPS. Incredible numbers.
And here's the most incredible part: During that time, Dozier actually upped his fly-ball and pull percentages, according to FanGraphs.
Brian Dozier
2B •
2016 season
Well, duh. That's how people hit more home runs, right? Yeah, and absent all other context, it wouldn't be bad thing. But you have to consider the specific player. Dozier was already an outlier in those two areas. For the season, he had the third-highest fly-ball percentage and the single highest pull percentage, and those tendencies became more extreme during the stretch that salvaged his season.
Hitting more home runs is a good thing. Selling out for more home runs is a bad thing, and it's hard to view what Dozier did as anything else. It worked out for him this time, but it's walking a fine line.
A fly ball to left field sometimes results in a home run, but it usually results in an out. So as you might expect, the players who rank near the top in fly-ball or pull percentage (not necessarily both) are ones who struggle with batting average -- names like Todd Frazier, Chris Carter, Adam Duvall, Carlos Santana, Jose Bautista and Danny Espinosa. Some big power hitters there for sure, but most have an established track record of that kind of power. Dozier has just a two-month binge. 
Is it possible he could have always delivered that kind of power if he was elevating and pulling the ball to that degree? I supposed it is, but I'd like some kind of power indicator beyond just the home run total. Here's what I found instead: Of the 117 players who hit at least 18 home runs last year, according to ESPN home run tracker, his ranked 94th in average distance.
Fine line, indeed.
I'll sum it up with this: The worst line-drive hitter among qualifiers last year was .225-hitting Todd Frazier, who I mentioned among the top fly-ball hitters. Fly balls at the expense of line drives hurt batting average. Simple enough. The rate that made him the worst was 15.7. Dozier's rate when he wasn't so sold out for home runs in 2015 was a perfectly respectable 22.6. But during that 93-game stretch beginning on June 18 in which he purportedly saved his season with a crazy home run binge, it was all of 14.1.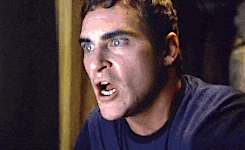 Maybe enough of his fly balls will continue to clear the fence that it won't matter how many line drives he hits. Or maybe he's the next Dan Uggla, becoming so sold out for power that the all no longer justifies the nothing. For the price of a second- or third-round pick, that's a big risk to take.
It could work out. Dozier could have another season so monstrous that nobody even remembers that chance you took on him early. But with so much riding on every pick at that stage of the draft, I'd prefer to go a safer route.