David Beckham's group met with Miami mayor Tomas Regalado on Friday and his investors appear to have done an about-face on their stance regarding their search of a stadium location for Miami's proposed MLS team. Marcelo Claure, one of Beckham's investors and owner of Bolivar in Bolivia, told Doug Hanks of the Miami Herald that Beckham's group will start negotiations with the city of Miami to bring a soccer-specific stadium next to Marlins Park. Per Claure, the University of Miami will not be included in the deal.
Here's more from the Miami Herald:
Claure said his architects have concluded there is no need to alter roadways around the stadium site. He said construction would be privately financed.

Miami Mayor Tomas Regalado announced the tentative deal at a news conference Friday after a video meeting with Claure. He said he would seek approval from city commissioners to start the talks.

"This is a milestone," Regalado told reporters.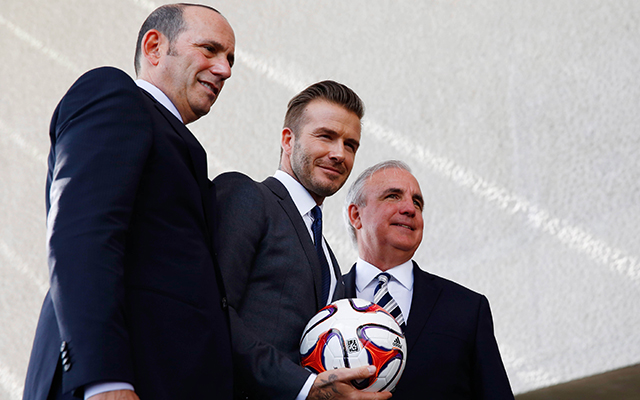 The news comes a year after Simon Fuller, David Beckham's longtime business partner and the creator of American Idol, called the city land next to Marlins Park "spiritually tainted." MLS Commissioner Don Garber also originally requested the stadium location to be near the downtown Miami area, and the land next to Marlins Park is approximately three miles north of downtown Miami.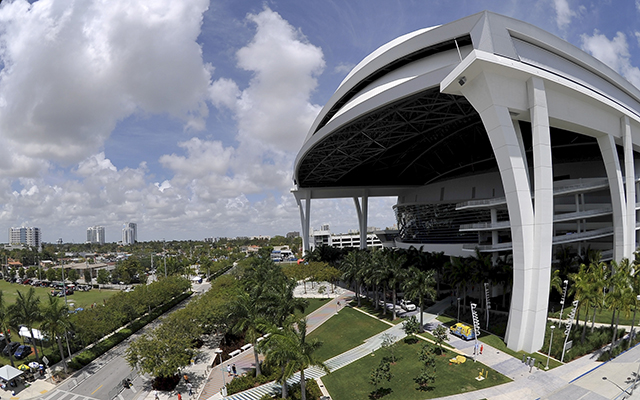 Garber's request likely came out of fear of MLS failing in South Florida.
The city of Miami was awarded a franchise -- the Miami Fusion -- in 1998. They originally planned to play at the Orange Bowl, but after failing to reach an agreement with the city of Miami, the Fusion settled for Lockhart Stadium in Fort Lauderdale as their home, which sits 20,000-plus. Lockhart is 31.7 miles north of the former Orange Bowl site. MLS pulled the plug on the Fusion in 2002, reportedly due to fan attandance and lack of revenue.
It remains to be seen when the Miami franchise will be allowed in MLS. Atlanta United FC is set to join in 2017, while Minnesota United FC and Los Angeles FC could join in 2017 or 2018. Beckham's franchise may likely follow suit.