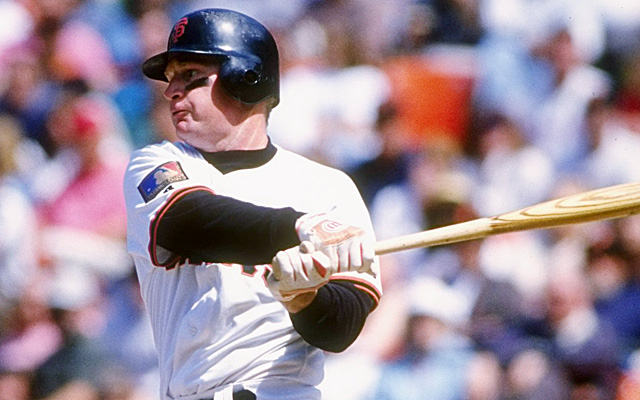 1994 Strike: What if Expos won? | Other WS hopefuls | Who to blame?
Exactly 20 years ago Monday, Major League Baseball played games for the last time in the calendar year. Obviously, much of the discussion in terms of the 1994 strike centers on the Montreal Expos and the owners vs. players aspect, but there were several individuals affected historically by the number of games missed to conclude 1994 and open the 1995 season. Let's discuss a few.
•Among the highest-profile marks we discuss from that season is Tony Gwynn possibly hitting .400, which would have been the first time a player did so since Ted Williams pulled it off in 1941. I've discussed this previously, so no need to delve into it again, just read what I previously wrote if so inclined.
•Another things I've previously covered was the distinct possibility that the strike cost Fred McGriff the Hall of Fame, because he likely would have gone past 500 homers had play not been halted.
•Roger Maris' home run record of 61 in a single season still stood at the time, and Matt Williams may well have broken it. He was on pace for 61 homers (60.5739 is the actual calculation), with 43 through 115 of his team's games. He had a slightly higher rate of hitting homers on the road (23 in 226 at-bats) than at home (20 in 219) and the Giants had 26 road games and 21 home games remaining. Ken Griffey Jr. wasn't far behind with 40 while Jeff Bagwell had 39, Frank Thomas 38 and Barry Bonds 37.
•Greg Maddux had a 1.56 ERA in 202 innings pitched in 1994. The lowest ERA since Bob Gibson's 1.12 mark in 1968 when a pitcher threw at least 200 innings was Dwight Gooden's 1.53 in 1985. Second is Maddux. He could well have topped Gooden. He was on fire, having posted a 0.93 ERA in his final eight starts and closing with 18 straight scoreless innings.
•By the same token, the 1995 season was shortened by 18 games, so around three Maddux starts. He had a 1.63 ERA that season in 209 2/3 innings.
•Maddux was 19-2 (.905) and Randy Johnson was 18-2 (.900) in 1995. They are the only two pitchers in baseball history with at least 25 starts to have won at least 90 percent of their decisions. Could they have held on with an additional three starts?
•With about 13 starts missed in 1994-95 combined, Maddux had a shot to move into maybe the top five in history in wins. He ended his career with 355 and in eighth. Kid Nichols is seventh with 361, Warren Spahn sixth with 363 and Pud Galvin fifth with 365.
•Frank Thomas would end his career in a three-way tie for 18th in home runs with 521. At his home-run paces of 1994-95, he was cost around 20. Another 16 would have put him on top of Mickey Mantle for 16th of all time.
•Chuck Knoblauch had 45 doubles and was on pace for 65 (64.5132). The major-league record for doubles in a season is 67 (Earl Webb, 1931) and there have only been six cases in history where a player had at least 60 doubles in a season, with none of them having come after World War II. Craig Biggio and Larry Walker had 44 doubles each, so Knoblauch wasn't alone.
•Jeff Bagwell was on pace for 163 RBI. There have been two 160-plus RBI seasons since 1938: Manny Ramirez with 165 in 1999 and Sammy Sosa with 160 in 2001.
•I wonder about Lee Smith and the Hall of Fame. I still feel like he would probably be on the outside looking in, but he has 478 career saves. What if he racked up 22 more and got to 500? Would that number impress enough voters? His paces in the two respective seasons say he was cost 17 more, but saves can come in bunches.
•The highest strikeout-to-walk ratio in a single season in baseball history -- among qualified starting pitchers -- came from Bret Saberhagan at 11.0 in 1994. Could he have kept that up?
•How about Mike Mussina's Hall of Fame case? He got 20.3 percent of the vote as things stood. What if he got hot and won the AL Cy Young instead of finishing fourth in 1994? What if he had two straight 20-win seasons instead of 16 and 19, respectively? All of a sudden, that résumé shines brighter to the voters with a Cy Young and three 20-win seasons in all.
•Albert Belle hit 50 homers in 1995. What if he had the extra 18 games and got insanely hot?
Hypotheticals all around. We'll never know, but that doesn't make it less fun to imagine the possibilities.