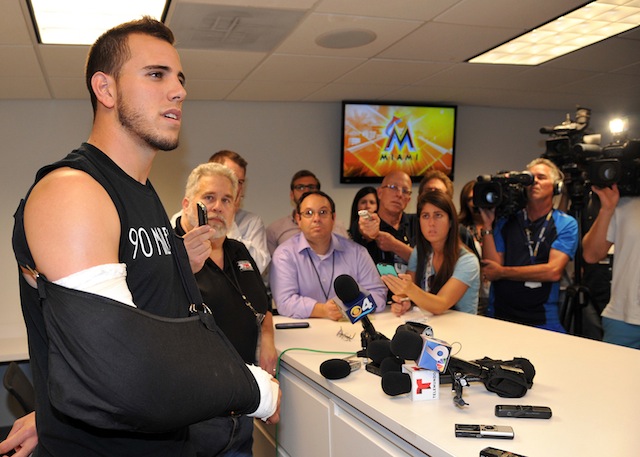 More MLB: Doyel: Surgery a growing addiction | Latest news & notes | Fantasy news
Regarding the seeming rash of torn UCLs and Tommy John surgeries afflicting pitchers this year, two preeminent leaders in the field -- Dr. James Andrews and Dr. Glenn Fleisig of the American Sports Medicine Institute -- have a released a position statement on the subject. 
While I encourage you to click through and read the entire paper, here are some highlights, some of which are unsurprising and intuitive and some of which may not be:
- UCL injuries in pros usually appear to be cumulative -- i.e., much of the damage was done during the amateur years;

- There's little relationship between elbow injuries and curveball use by young pitchers;

- Lowering the mound probably won't help;

- Young amateur pitchers who play catcher on off days appear to be at greater risk;

- Pitchers should not pitch with maximum effort at all times, and that goes for side work as well as games;

- Among pro pitchers, participation in winter league baseball is to be discouraged;

- Use of PEDS may make the pitcher's surrounding muscles too strong for the UCL.
There's more, of course. In all, this is probably the most important and least speculative commentary upon these matters in a long time.