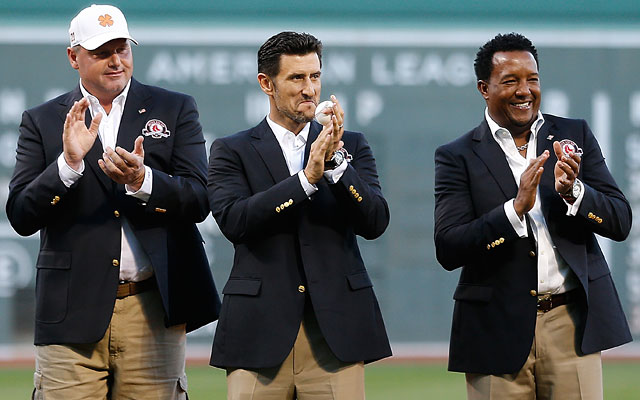 This year's Hall of Fame ballot is maybe the most interesting, debate-evoking and controversial in history, if it's not the most star-packed in decades, and it may be that as well.
And, yes, it is also a mess.
Many ballots -- and very likely a majority of ballots -- will be impacted by thoughts of steroid evidence, accusations and even supposition. Many -- and once again, likely most -- voters won't include the "best" (or at least most-accomplished) players on their ballots, with the result being that the lists of great players left off individual ballots may in fact be even better than those included on some ballots.
And that is a shame.
Whatever, this is a whine-free zone.
The writers who did a poor job of investigating steroid usage through the so-called "steroid era" of the late 1980s through 2001 (which is just about everyone, and includes yours truly) probably deserve to have this dilemma on our hands.
More to the point, steroid users and abusers still don't deserve admission to Cooperstown. Or at least that is the way I still look at it.
If someone wants to reward the accomplished or super-accomplished steroid guys with Hall of Fame votes, I am OK with it. And I reserve the option to change my mind in subsequent years. (In fact, before the ballot arrived with his name on it I was going to include Barry Bonds, but when it got here I couldn't bring myself to honor him or any steroid-linked player.)
For today anyway, I'm not comfortable bestowing baseball's highest honor on guys who helped themselves to more accolades, trophies, All-Star appearances, MVPs, and as colleague Cliff Floyd -- a pragmatist and himself a first-time candidate harboring no illusion of making it -- points out, more moolah.
In many cases, much more moolah.
While a majority of voters see it the same way -- Rafael Palmeiro already is off the ballot for failing to gain five percent of the vote, Mark McGwire is no threat anytime soon, and Bonds and Roger Clemens, shoo-ins based on all-time accomplishments, received only about a third of the vote last year -- there is a very vocal group of fans, followers, bloggers, stat guys and others who prefer to disregard the steroid link.
Such a stance might make life easier, except for a couple obvious problems.
One issue: Who is culpable, and how culpable?
There are players who failed tests, players who appeared in the Mitchell Report, players who were charged with crimes, and players who simply had varying degrees of smoke. That smoke usually came from unusually bad testimony or soft-on-steroid quotes to oddly inflated bodies and statistics (and for one or two over-eager voters, the presence of back acne; this is also an acne-free zone, by the way, as that is no sort of evidence of PED use, as there are many causes of acne).
The other issue is that by including some or all of the steroid guys, the clean guys again are punished. It's bad enough the steroid guys grabbed many or most of the major awards and loot, but their inclusion on ballots so stuffed that many if not most are expected to vote for the limit of 10 could cost perceived clean borderline candidates like Mike Mussina, Tim Raines and Fred McGriff.
Again.
Some played it straight and performed admirably through the steroid era with normal-sized muscles and normal-sized heads, and they deserve extra consideration for competing successfully on an artificially imbalanced playing field. It's consideration they're not necessarily getting. Mussina, Raines and McGriff have yet to crack 50 percent, with only Raines coming close.
Folks on the steroid side of things have a lot to say, too, and that's OK. But here is my once-a-year chance to respond to the other side. So here are the major queries that come up (my analysis iof the 17 new players on old ballot, and 17 returning players, comes further down) ...
1. How can you exclude players over moral/ethical reasons when lots of questionable characters are already in?
Not everyone in the Hall is a choir boy, but this has little to do with ethics and everything to do with authenticity. The steroid guys can't be judged solely on stats that aren't legitimate. These guys had major help, and it's fair to say they helped themselves to that help.
2. How do you know how much steroids and other PEDs helped since there's no way to quantify it?
That's true, and why I assume some stat guys don't want to deal with the issue at all, but we sure as heck can assume, for instance, that McGwire, well into his 30s, wouldn't have transformed from Jay Buhner to Babe Ruth, and Bonds wouldn't have gone from superb to superhuman.
3. How can you be against steroid guys when steroids weren't explicitly disallowed until 2002?
While steroids weren't talked about or written about (a great regret) throughout the 1990s, it was understood using them was cheating. Otherwise, guys wouldn't have lied about it, stonewalled the subject the few times it came up or taken a defensive stance about its usage, and even Andro. To this day, Ken Caminiti's admission of steroid abuse to Sports Illustrated is considered an aberration, and he deserves credit, though we now know he was one guy who had a much bigger drug problem.
4. How can you be so against steroids yet give the greenie-takers of the 1950s and '60s a pass?
That's an easy one. Greenies were pervasive throughout the sport, are not muscle builders (sluggers of the era resembled normal folks) and they were so out in the open that it was understood the use was widespread.
5. How can it be OK to have been caught with cocaine, and not steroids?
Well, cocaine isn't a performance-enhancing drugs, but quite the opposite. Cheating oneself, while not advisable, isn't disqualifying.
6 How can you keep guys out when some steroid users will get in, and some may already be in?
Unfortunately, that's life. Some are caught, others aren't. Just because some presumably won't be fingered doesn't mean everyone should be given a pass. Just wondering: Do those who make this case believe we shouldn't prosecute criminals just because we don't get all of them?
7. How can you punish guys even if you aren't 100 percent sure they did steroids?
Toughest question of all. But I would look at it as a deferral of support for bestowing baseball's highest honor, not a true punishment. It's true if someone has failed a test, been convicted of a crime related to steroids, appeared in the Mitchell Report without suing MLB (no one has sued yet) or confessed, it's easier to exclude them. And I don't consider back acne, a corked bat, poor or evasive responses to Congressional questions or even a sudden inability to speak English as proof positive.
There are fair reasons to be suspicious in some cases, from quotes supportive of steroid guys to physiological changes so extreme they're tough to ignore to other issues that paint a fuller picture. As for folks who claim it is "un-American" not to presume innocence, well, this isn't a court of law, and the standard for Cooperstown is reasonably lower. While we're at it, a question for some of those folks: Why is it OK to presume Sammy Sosa's involvement but not Mike Piazza's or Jeff Bagwell's? None of the three has been proven to have taken steroids by any evidentiary measure.
8. How can the steroid guys be excluded considering the Hall is a museum, where the intent is documentation of all baseball history, good and bad?
Sorry, that makes no sense to me. The steroid guys can still be documented throughout the Hall without being inducted. Induction into the Hall is an honor. To say it's just a museum seems like nothing more than a way to avoid the elephant in the room. In other words, a copout.
OK, so without further delay, here's my ballot ...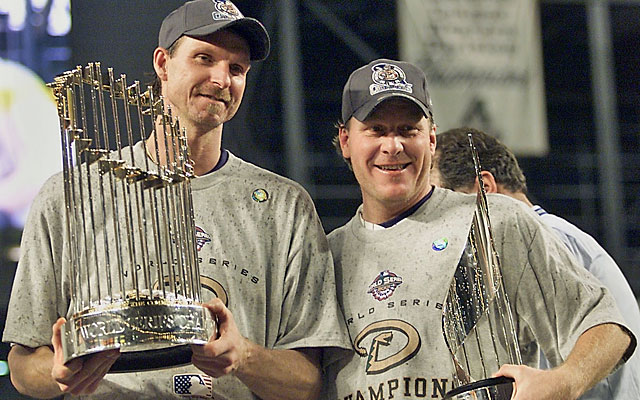 The Ballot
1. Pedro Martinez: At his best, nobody was better. Used extreme athleticism, a gifted arm and amazing smarts to overcome tiny stature and make an extreme mark. The career ERA+ of 154 is highest of all-time for starting pitchers.
2. Randy Johnson: While there aren't many statistical things I would call automatic Hall qualifiers, four straight Cy Youngs (and five overall) might be an exception. A dominating force once he harnessed his incredible talent.
3. John Smoltz: In different seasons he was the best starter and the best reliever. Moved back and forth between those disciplines like no other, not even Dennis Eckersley. WAR total of 66.5 doesn't quite reflect his value, possible due to his relief seasons (note: in the original version, it was mistakenly said here that he had a 38 WAR). Bonus: Was amazing in the postseason, year after year (15-4 in the postseason, and as Tom Verducci of MLB Network notes, Smoltz's teams scored only four runs in those four losses).
4. Tim Raines: Sabermetrics guys were first to point out he belonged, and did so convincingly. I am a convert. The .385 on-base percentage, 808 steals and record 85 percent steal rate are compelling even if he was only great his first seven or so seasons, and very good thereafter.
5. Curt Schilling: Impact counts here, and bloody sock or not, he was the key man in two championships and important in a third. He had great years and particularly great moments. He isn't an all-time stats compiler, but that doesn't matter a whit for the pitcher who also has the all-time best strikeout-to-walk ratio.
6. Fred McGriff: His OPS was 50 points higher than obvious Hall of Famer Eddie Murray, would have 500 home runs if not for the 1994 strike (he has 493) and was quietly brilliant in the postseason (.917 OPS, even better than his .886 regular-season mark). His consistent ledger and quiet persona probably work against him, as do inflated numbers of steroid guys around him.
7. Craig Biggio: This is a tough one because he's more of a complier, but with 3,000-plus hits, the most doubles for any right-handed hitter (668) and 418 steals (not easy considering he was already standing on second a lot after all those doubles), he makes it here after being omitted the first go-around.
8. Don Mattingly: He makes it here in his last chance on the ballot for his great peak. He overcame his status as a 19th-round draft choice to become one of the best two or three position players for a half decade, before his bad back sapped his strength. A bonus: He's one of the two or three best fielding first baseman ever.
9. Alan Trammell: If Barry Larkin was an obvious Hall of Famer for me, why not Trammell? Dave Cameron of Fangraphs correctly points out the difference between Larkin and Trammell (who both had lifetime WARs of 70) is Larkin was a better base-runner and base-stealer (though Trammell wasn't bad on the bases, Larkin was great). That should make everyone take a closer look at Trammell.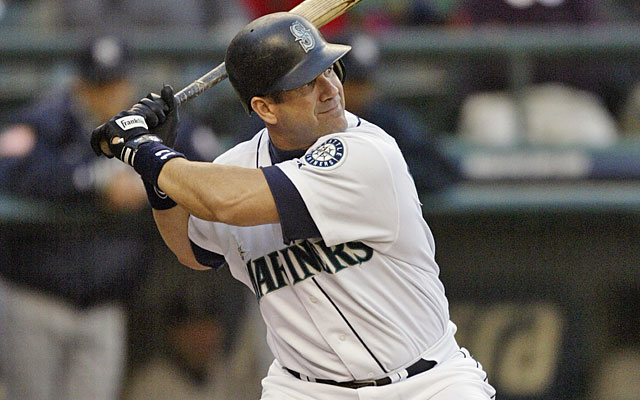 Near Misses
10. Mike Mussina: His 3.68 ERA is excusable in the middle of the steroid era (and AL East), though he seemed to only come close to greatness throughout a fine career -- he never won a Cy Young, never led the league in ERA or strikeouts, didn't win a World Series ring and didn't quite finish that no-hitter vs. Boston. He did have an amazing nine top-six Cy Young finishes and finally did win 20 games his final season, which is pretty darned impressive ... but just short.
11. Edgar Martinez: The slash line that topped .300/.400/.500 showed he's a great hitter, one of the best of his era, and there should be no discrimination against DHs. However, he only finished in the top 10 in MVP voting twice (though perhaps he should have a time or two more) and didn't have overwhelming career totals (though maybe the Mariners should have called him up earlier).
12. Lee Smith: One of the most dominant and consistent closers ever was the all-time saves leader when he retired (478 career saves). Maybe it's not fair everyone is compared to Mariano Rivera.
13. Jeff Kent: It's true he was one of the better power-hitting second basemen ever in his Giants days, though he had too many average years early and, truth be told, wasn't ever really much of a second baseman. Even so, close.
14. Carlos Delgado: His numbers are exemplary, and frankly closer than you would think. Deserves to stay on the ballot more than one year, but probably won't.
15. Larry Walker: A terrific all-around player who posted that rare career .300/.400/.500 slash line Martinez had. However, his career numbers considering the pre-humidor Coors probably aren't Cooperstown worthy (he had a 1.000-plus OPS six years with the Rockies, never elsewhere). A string of injuries that allowed him to play 145 games only once costs him.
16. Nomar Garciaparra: His lifetime .882 OPS is higher than any Hall of Fame shortstop, including Ernie Banks (and Derek Jeter, for that matter), and his .313 batting average is higher than any post-war Hall of Fame shortstop. But he probably didn't play quite long enough.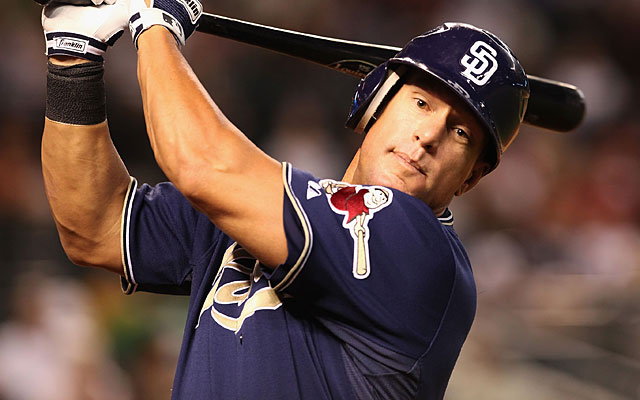 Extremely good, not quite great
17. Brian Giles: Impressive lifetime WAR of 50, on-base percentage of .400 and OPS of .902 (five points short of Gary Sheffield), and even in an era of over-inflated stats, that may sway one or two stat-minded voters.
18. Tom Gordon: Very good as both starter and reliever, and also an excellent producer of next-generation ballplayers.
19. Cliff Floyd: Terrific guy and quote, he had an .840 OPS and was clean in spite of unfortunate injuries. (Personal note: Hope he gets a vote or two or three, but didn't quite get one here.)
20. Jermaine Dye: Terrific right-fielder had an abrupt end to a fine career.
21. Troy Percival: Save total of 300-plus games and the closer for the Angels' only title.
22. Darin Erstad: Variance of skills led to that very same title.
23. Jason Schmidt: Dominant at times, but burned out far too soon.
24. Aaron Boone: Terrific gentleman who told the truth and produced one very magic moment.
25. Rich Aurilia: Good player with one or two spectacular seasons.
26. Eddie Guardado: There's something to be said for the ability to throw every day.
27. Tony Clark: Nice career, which quickly and easily was surpassed by his post-playing career.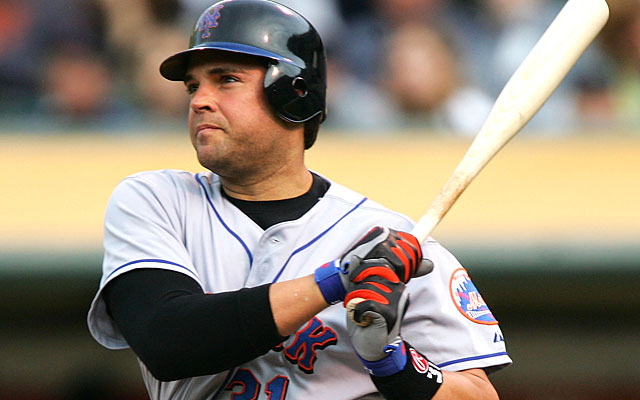 Worthy on deeds but under review
28. Mike Piazza: All-time greatest hitting catcher is gathering steam despite the steroid specter, and barring a smoking gun will get there at some point.
29. Sammy Sosa: He has the corked bat and bad testimony, but really could be placed in the Piazza/Jeff Bagwell group, as there isn't an irrefutably public proven PED case against him. He averaged 55 home runs over a six-year period and had 609 for his career, but also seems to be underrated by over-analysis of his so-so right-field play.
30. Jeff Bagwell: A big WAR probably overrates him (is he really the sixth-best first baseman all-time, or second best postwar?), but his accomplishments are very impressive indeed and still would be good enough without the specter.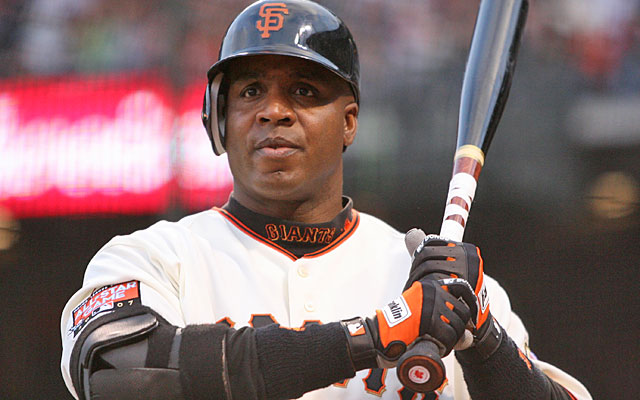 The 'steroid guys'
31. Barry Bonds: The story of taking up steroids only after McGwire and Sosa temporarily surpassed him is quite believable. Wouldn't rule out a vote in the future.
32. Roger Clemens: Amazing how he got better after he entered the twilight of his career, isn't it? Does anyone really see a reason why trainer Brian McNamee would tell the truth about Andy Pettitte, Chuck Knoblauch and the others and lie about Clemens? No, of course not.
33. Mark McGwire: The idea his career accomplishments wouldn't be good enough is, of course, laughable. He hit 70 home runs in a season, and posted slugging numbers to rival Ruth into his mid-30s. Of course, there is that steroid thing.
34. Gary Sheffield: His résumé looks like that of a potential Hall of Famer, but his BALCO past combined with a ballot overstuffed with other steroid-linked guys puts him in some jeopardy of failing to get the five percent necessary to make next year's ballot. He is the only 500-homer hitter never to strike out 90 times in a season, as Verducci points out. The BALCO customer claims he took the clear accidentally, and even if someone believes him, the numbers almost surely were aided by the transgression. Also admitted to throwing balls away on purpose (no accident there) so the Brewers would have to trade him, and prevented the Yankees from trading him by proclaiming places he wouldn't want to go when his agent (him) forgot to ask for a no-trade clause, an effective threat in light of his Milwaukee years.
Don't try this at home, but for the first time I will attempt to predict the ballot by percentage:
Johnson 96 percent; P. Martinez 95; Biggio 75; Smoltz 73; Piazza 68; Raines 62; Bagwell 58; Bonds 40; Clemens 40; Mussina 36; Schilling 35; Smith 22; E. Martinez 20; Trammell 19; Kent 13; McGriff 10; McGwire 9; Walker 7; Mattingly 6; Sosa 4; Sheffield 3; Delgado 1; Garciaparra 1; others 3 votes or less.