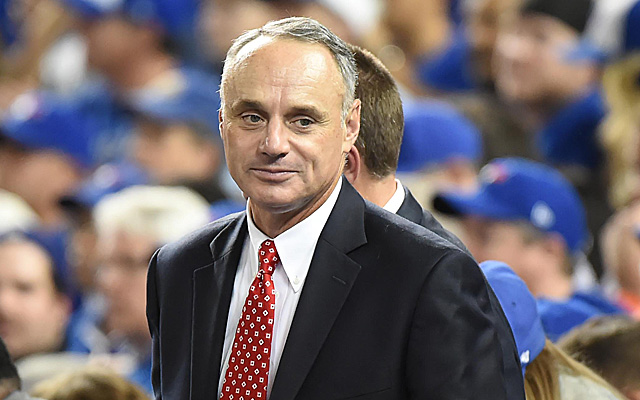 Thanks to more competitive balance and the addition of the second wild card, Major League Baseball has discussed moving the annual non-waiver trade deadline from the long-standing July 31 date.
And for 2016, it will be moved back. All the way back to Aug. 1. The move doesn't have anything to do with the aforementioned reasons. According to the Associated Press, it's to avoid the litany of day games on July 31, since it lands on a Sunday this year.
"A Sunday trade deadline, given the way we play games on Sunday, didn't seem like it made the most sense, so we decided to move it the one day," Commissioner Rob Manfred said Thursday. "We don't think it will be the end of modern civilization to do it one day later."
Yes, that's true, Commish! Moving it back one day shouldn't make much difference. Let us also note that MLB Network will get lots of extra, exclusive eyeballs on their wall-to-wall coverage on Monday, Aug. 1, too.
MLB last pushed the deadline back in time for the 1986 season. Prior to that, the deadline was June 15.