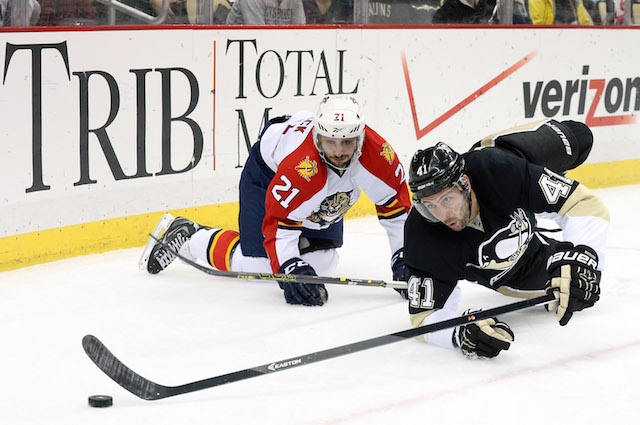 Not long after acquiring Zbynek Michalek from the Arizona Coyotes, the St. Louis Blues completed another deal to continue to reshape their defense by sending Ian Cole to the Pittsburgh Penguins in exchange for Robert Bortuzzo and a seventh-round draft pick in 2016.
It's not a huge deal, but is a nice little upgrade for Pittsburgh when it comes to its defense depth. 
Bortuzzo is a big, physical defenseman -- something that St. Louis seemed to want at the bottom of its lineup -- but has really struggled at time this season, while Cole gives them a bit more offensive upside. 
With Olli Maatta out for the remainder of the season and Christian Ehrhoff's status still in doubt at this point (he played on Wednesday after missing several games, but sat out again on Sunday) the Penguins defense beyond the Kris Letang-Paul Martin duo is uncertain at this point. When Ehrhoff is healthy he leads the second pairing but the question remains who will play alongside him.
Rookie Derrick Pouliot has made a pretty convincing argument to remain in that spot -- or at the very least somewhere in the lineup -- but it is possible that Pittsburgh could still be in the market for another defender even after acquiring Cole.