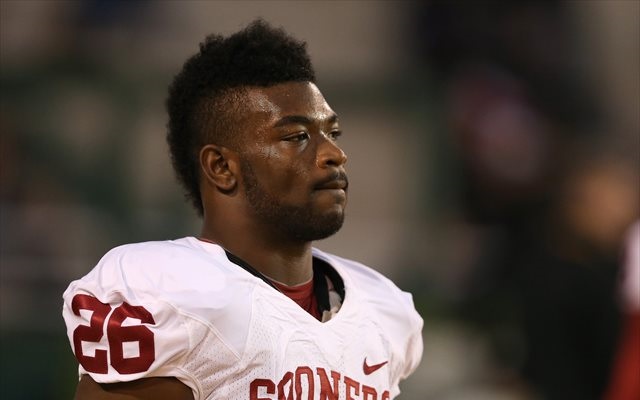 Beating white-hot Oklahoma State on the road was never going to be easy, but it got even more difficult for Oklahoma Monday when Bob Stoops said that senior tailback Damien Williams has been dismissed from the team.
Stoops did not cite a reason for the dismissal. Williams missed last Saturday's Sooner win over Kansas State through suspension. The Oklahoman reported that Williams and senior receiver Lecoltan Bester had both violated team rules. 
The suspension was Williams's second of the season after he also missed the Sooners' September win over Tulsa. Bester will return to the team this week, Stoops said, per the Norman Transcript.
Despite only playing in 9 of Oklahoma's 11 games, Williams remains the team's second-leading rusher, having accumulated 553 yards and a team-high 7 rushing touchdowns with a 4.9 yards-per-carry average. 
The good news for the Sooners is that Brennan Clay is still on hand as the Sooners' leading rusher, and is coming off of a highly productive showing vs. the Wildcats. (Senior backup Roy Finch is still on hand as well.) There are areas of the team where a dismissal would hurt far worse than it will at tailback.
But all the same, Stoops's team figures to be decisive underdogs heading into Bedlam. And losing a major offensive contributor won't do anything to change that.